Scattershooting: Bennett is 'face of ACC;' What about Shedrick?; Boeheim favors expansion, and more
By Jerry Ratcliffe
Scattershooting around the ACC, while pointing out that Virginia's Tony Bennett is quickly becoming the "face of the conference," though reluctantly …
Bennett, a very modest guy, doesn't relish the role. He's talked about that in the past. But with Mike Krzyzewski and Roy Williams gone, Jim Boeheim likely not that far from retirement, who else but Bennett, who has been both national coach of the year and national champion?
That's what Wake Forest coach Steve Forbes pointed out after last weekend's loss to Bennett.
"I think he is the leader," Forbes said of Bennett. "I've known Tony since he was at Washington State. My assistant coach Matt Woodley was Tony's assistant. I've known Tony forever. He called me one time about the LSU job when it was open. I was at Tennessee.
"I look to him for leadership and guidance when it comes to making decisions for our league. I think he's the voice — will be, should be — for our league. I have incredible respect for him. I know that if you can win at Washington State, you're a pretty darn good basketball coach. Then to come to Virginia and do what he's done, wow."
Forbes said he believes Bennett has the ACC's premiere program, and "I think he's the standard-bearer right now in our league."
What about Shedrick?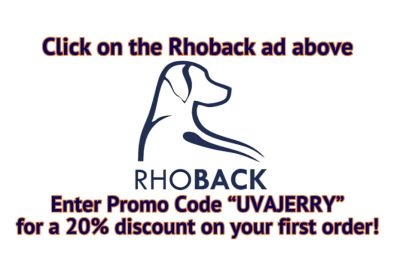 Ever since Virginia switched to a smaller lineup at halftime of its win over Carolina on Jan. 10, center Kadin Shedrick's playing time has diminished. It is somewhat unusual but not unprecedented that players with starting assignments, or at least lots of court time, see their roles reduced, sometimes temporarily, for an abundance of reasons.
UVA decided that a smaller lineup with three or four guards and forwards Jayden Gardner, Ben Vander Plas or even freshman Ryan Dunn would give them more scoring punch and make the Cavaliers more difficult to defend. The move was smart and correct.
Even Wake Forest coach Steve Forbes endorsed the shift after Virginia ended his team's 15-game home court winning streak last weekend in a 76-67 Wahoo win.
But there's always a chance, particularly nowadays, of a player losing confidence, sulking or causing issues in the locker room when such a move is made. Apparently not with Shedrick, because Tony Bennett approached the subject head-on in front of the entire team.
Shedrick's minutes went down to 17 against UNC when he played only two minutes in the second half. Since then, he has played a collective 11 minutes in three games: 5 at FSU, 4 vs. Virginia Tech, 2 at Wake.
Bennett hasn't dodged the issue.
"[Shedrick] is such a good young man," Bennett said. "I hate this about coaching.I just said in front of the whole team that when you start and then all of a sudden you're taken out of the starting lineup and a big part of your minutes get reduced, that's hard.
"I want to acknowledge that in front of the team because sometimes stuff that goes unsaid, it's up for too much interpretation, and I said it's hard for Taine (Murray) and Caffaro and guys that aren't getting to play that much as it was for Ryan (Dunn), but don't lose heart. You keep working and your opportunities will come."
There's no place in the new lineup for the bigger guys, but Bennett encouraged those players to stay ready.
"That's the hard part about the coaching profession, and you want to honor and kind of reward all your guys because they all love playing and working, but when something's really working, you go with it, but you just keep staying ready," Bennett said. "So that's all you can do is be honest in those situations. Kadin is a strong young man and he's good and he'll keep working and there's going to be opportunities for him and the other guys, and it's up to us to just speak the truth."
Meanwhile with Dunn on the floor over the last three outings, Virginia owns a plus-26 in 72 minutes played as opposed to plus-2 in 48 minutes with him on the sidelines.
According to Brian Geisinger, in 44 of those 72 minutes with Dunn and Vander Plas playing the 4 and 5 positions together, UVA is a plus-27. Don't be surprised to see Dunn get more minutes going forward, depending on matchups.
ACC Quote of the Week
There wasn't a huge celebration when Virginia coach Tony Bennett won his 400th career game last Saturday at Wake Forest, but associate head coach Jason Williford felt like he had to do something to acknowledge the feat.
So, Williford, just like he did when Bennett won his 300th game, grabbed Bennett, picked him up and started jumping up and down. Afterward in the locker room, Bennett said to Williford:
"I remember when you picked me up at 300 … am I lot heavier at 400 than I was at 300?"
We don't know Williford's answer.
ACC Stat of the Week
Tony Bennett joined an exclusive club with his 400th career win last weekend. That's three seasons at Washington State prior to him taking the UVA job. Bennett is in his 14th season at Virginia. He became the sixth current ACC coach to reach at least 400 wins, joining Jim Boeheim, Jim Larrañaga , Leonard Hamilton, Mike Brey (in his final year at Notre Dame) and Brad Brownell.
In fact, Boeheim has more than 1,000 career wins (1,112), followed by Larrañaga with 684, Hamilton with 624 and Brey with 580.
Boeheim favors expansion
The NCAA's Board of Governors recently recommended expanding the men's and women's basketball tournaments from 68 to 90 teams, noting that the present 68 represents only 19 percent of the 350 schools involved. The addition of 22 more teams would up it to 25 percent.
Boeheim is highly in favor of expansion, but that's nothing new. Boeheim has pushed for expansion in the past.
"The argument of too many teams is so false that it's hard to even comment on it, because there's stupid people making stupid comments," said Boeheim, who pointed out that the tournament has expanded from 12 to 16 to 24 to 32 to 48, now having grown to 68. "Nobody complained about it.
"We've almost doubled in size in terms of teams (playing D-I basketball), so it's only natural that you would expand the tournament. People say stupid things like it dilutes the tournament," Boeheim said. "But bad teams will be out right away. Actually, it gets more good teams in the tournament."
His point is that several teams that get automatic bids have little or no chance of winning, and that a lot of better teams that have to qualify are left out. Boeheim's theory is that the bad teams will lose early.
"You just have three more playing sites where you already have the tournament, so teams don't have to travel. They're already right there. People say it's mediocrity, but it's not. There's just good balance because there's a lot of good teams, and more teams deserve to be in the tournament.
"That's how I've felt about it for 25 years and nobody's listened. I think it's a no-brainer."
Free throws …
Congratulations to St. Anne's-Belfield's Kymora "Mo" Johnson for being named a McDonald's All-American. She has signed with UVA and will be playing in the McDonald's All-America game in Houston on March 28.

The fact that Virginia's Reece Beekman is not on the list of 15 finalists for the 2023 Naismith Men's Defensive Player of the Year award is absurd. Who puts this list together?

Whatever happened with Virginia linebacker Nick Jackson and the transfer portal? According to On3.com, Jackson is still trying to make a decision, and that Iowa stands the best chance of landing him at 46 percent, followed by Oklahoma at 40.5 percent. Lots of people thought Jackson would end up at Auburn, which he visited earlier this month and isn't that far from his home in Atlanta.

Professional women's golfer and UVA alum Lauren Coughlin, who still lives in Charlottesville, has made an addition to her putter for this season. Coughlin recently tweeted a photo of the bottom of her putter, which reads: #UVASTRONG, in memory of the three slain Cavalier football players: Lavel Davis Jr., D'Sean Perry and Devin Chandler.

Clemson, which leads the ACC men's basketball standings, is the lone original member of the league (formed in the early 1950s) that has never won the league championship. Two trivia questions here for you ACC fans: 1) Name the only time the Tigers finished first in the league's regular-season standings and who was their coach?; 2) Name the original seven members of the ACC. Answers at the bottom of this column.

Virginia is 47th out of the top 50 basketball programs in scoring droughts, and no, that's not a good thing. These rankings, compiled by analyst Evan Miyakawa, should actually be in reverse order. UVA has the fourth-most scoring droughts in the country (lasting four minutes or longer), with 11 droughts totalling 459 minutes.

Duke football just hired former Texas A&M assistant Tyler Santucci as its defensive coordinator. Santucci worked under Duke head coach Mike Elko at several schools.

Clemson coach Dabo Swinney hasn't used the transfer portal much, but he really hasn't had to. However, he had this to say if he were in a different situation:

"If I was just coming to Clemson right now, half my roster would be from the transfer portal," Swinney said. "If I was just taking over a team and you've got to win like yesterday, it's a different world than when I became a head coach. Very different in college football. If I was just named head coach at Clemson, probably half the guys would leave, right? And a lot of the fans would have gone in the portal, too, and left. That's just the reality."

US News and World Report's new rankings for top universities academically are out, and here's how ACC schools fared: No. 10 Duke; 18 Notre Dame; 25 Virginia; 29 UNC; 29 Wake Forest; 36 Boston College; 44 Georgia Tech; 55 Florida State; 55 Miami; 62 Syracuse; 62 Pitt; 62 Virginia Tech (three-way tie); 72 NC State; 77 Clemson; 182 Louisville.

Special "Hall Call" interview series coming up: I'm honored as a member of the Class of '23 for the Virginia Sports Hall of Fame to be part of the "Hall Call" interview series on Facebook Live (facebook.com/VaSportsHoF) on Tuesday, Jan. 31, at 4 p.m. You're invited to listen in (maybe ask questions, not sure yet).

Answers to trivia: 1) Clemson finished first in the ACC standings in 1990 under coach Cliff Ellis, who is now 77 years old and coach at Coastal Carolina; 2) The seven original members of the ACC, which was formed at the Sedgefield Country Club in Greensboro, N.C., one of my personal favorite golf courses, were: Clemson, Maryland, NC State, Duke, North Carolina, Wake Forest and South Carolina. Virginia was invited but joined later.