Scattershooting: Chris Mack, Notre Dame, football recruiting and quick hitters …
By Jerry Ratcliffe
Scattershooting around the ACC, while saying so long to Chris Mack. We hardly knew ya…
None of us had an inkling that we were likely watching Mack's last game for Louisville a couple of nights ago at JPJ when Virginia defeated the Cardinals once again in a series UVA has dominated ever since Rick Pitino brought that program to the ACC.
By the time you read this, Mack may have already been given the boot. There is a scheduled meeting with school officials this afternoon, where it is believed Mack will agree to a buyout and an interim coach will be named.
The Cardinals dropped to 11-9 on the season, the program's worst record after 20 games in more than 20 years.
Rick Bozich of Louisville's WDRB.com wrote today that he had spoken with anonymity to five former Louisville players and they agreed that it was time for a change and that the program was a mess.
"This team is so broken," one player from the Cardinals' national championship team told Bozich. "There's not one player on this team that would play major minutes on our best teams in the 80s."
Another player said it was frightening how far the program had fallen and that "it's going to take three to five years to get it back."
Wahoos down to 10 games
If this Virginia team is going to keep its NCAA Tournament streak alive, it has a lot of work to do over the next 10 regular season games.
We're at the halfway point of the ACC season and the Cavaliers are 6-4, and oddly only a game behind first place in league standings. UVA got a slight bump from Monday's win over Louisville as the Cavaliers moved from No. 100 in the NET rankings to 96.
UVA will have a chance to improve over the last 10, although they have only two games scheduled against a current Quad 1 opponent: home and away against Duke, which is No. 12 in the rankings (Quad 1 is composed of teams ranked 1-30 in the NET).
Here are the Cavaliers' remaining regular season games and opponents' present NET ranking: at Notre Dame (No. 72); Boston College (172); Miami (home & away, 67); Duke (home & away, 12); Georgia Tech (174); at Virginia Tech (58); Florida State (57) and at Louisville (115).
UVA's next game is Saturday after at Notre Dame, which is unbeaten at home this season. The Irish play at NC State tonight. If you tune in, check out seniors Dane Goodwin and Nate Laszewski.
Goodwin is the only player in a major conference shooting .500 (51.3) from the field, 40 percent from the arc (48.2) and 90 percent from the free throw line (91.9), while averaging 15 points (15.2) per game. Goodwin and Laszewski give Notre Dame the only two shooters in the country that rank in the top 12 in 3-point field goal percentage. Goodwin is No. 2 (48.2) and Laszewski is 12th (43.9).
Virginia, by the way, ranks No. 277 out of 350 Division I basketball teams, in 3-point field goal percentage defense.
Wahoos No. 2 on Taz list
While the decision is some time down the road, Virginia is on the radar of one of North Carolina's up and coming wide receivers in Preston "Taz" Torrence.
The Gastonia, N.C., receiver is 5-10, 175 and projects to be 6-foot by the time he reaches college (just finished his sophomore year). He has 4.4 speed and a high football IQ. Those who have observed him at camps say his route running skills are already equivalent to those of a D1 mid junior level wide receiver. He has stood out in 7 on 7 drills as a sophomore against SEC/ACC/Big 10 five stars. Some of the coaches observing thought he was a senior rather than only 15 years old.
Taz, who is in ROTC and is an honor roll student, just announced his top five choices (subject to change): 1. Clemson, 2. Virginia, 3. NC State, 4. USC, 5. Winston-Salem State. Taz's family said his interest in Virginia evolved when the Cavaliers named former Clemson offensive coordinator Tony Elliott as head coach.
Quick hits …
# Clemson coach Brad Brownell was asked after losing a close game at Duke on Tuesday night, if he was surprised the Tigers took only one free throw after focusing on working the ball inside the lane most of the game: "Yes," Brownell said as he tossed his glasses onto the table, "That's happened here before, too."
# In case you haven't heard, Miami has gotten rid of its Turnover Chain, thanks to new coach Mario Cristobal.
# Virginia is 13-2 against Louisville since 2013. The Cardinals are 6-7 vs Duke during that span, 4-8 vs UNC and 3-7 vs state rival Kentucky.
# Our pal Danny Neckel dug up this nugget this week about Virginia's Reece Beekman. He is the only major college player in at least the past 30 years to post at least 150 assists, 75 steals and 25 blocked shots in their first 45 games.
Support JerryRatcliffe.com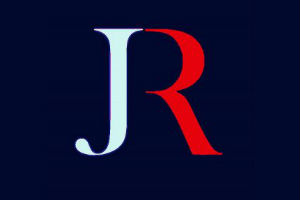 Make a one-time or recurring gift to support JerryRatcliffe.com online below. Your gift is not tax-deductible. Thank you for your support of JerryRatcliffe.com and the "Jerry Ratcliffe Show" podcast!