Scattershooting: Dabo on Elliott, Tigers back on top?; Scoop on inside UVA and ACC Kickoff
By Jerry Ratcliffe
Scattershooting around the ACC Kickoff and UVA's sports world over your morning latte …
New Virginia football coach Tony Elliott has been on the job for half a year now, bracing for the upcoming August training camp. Elliott, who was Clemson's offensive coordinator for most of its league dynasty, took the UVA job with the blessing of Tigers coach Dabo Swinney.
Swinney was asked during Wednesday's ACC Football Kickoff interviews in Charlotte about the Elliott hire. His response, we've heard some of it before, was what fans expected.
"I told [Elliott] he needs to take the job," Swinney said. "I told him this is the right one. I felt like he was a great fit for Virginia, and I felt like Virginia was a great fit for Tony and his family. He has turned down several head jobs over the last few years, but I felt like Virginia was the right fit for him. As far as how prepared he is, he is incredibly prepared.
"I've been with Tony 19 years. I coached Tony. He was a captain for me. He has been around a long time now. He knows what it looks like. Incredibly smart. Is a very gifted coach. There's no greater teacher than experience. As far as being prepared, he is as prepared as anybody could be to go do it for the first time."
Same as it ever was
Most observers of ACC football believe Clemson will regain its position as king of the conference this season, although some are picking a very experienced NC State team as the darkhorse. After dominating the league for the past decade, the Tigers faltered last season, tying for second with a 6-2 league record (10-3 overall).
The blame fell on sophomore quarterback DJ Uiagalelei, who completed only 55.6 percent of his passes (9 TDs, 10 interceptions) as Clemson averaged 191 yards passing per game, among the worst in the ACC only one season after Uiagalelei put up impressive numbers as a freshman. Clemson message boards are calling for Swinney to play big-time prospect Cade Klubnik.
Swinney bristled at that notion.
"They (message boards) had a lot of great opinions [Uiagalelei's] freshman year, didn't they?" Swinney said. "They wanted me to sit Trevor [Lawrence] for D.J. I heard some of them, 'I think we should sit Trevor. He is not playing great. Let's put this D.J. in.'"
Swinney said it's just a case of the maturation of a quarterback, and for those on the message boards:
"My quarterback – this dude's a freak. And people talk about him like he's some slapdick from Eastaboga Community College and his guy can play the game at the highest level."
'Nuff said.
Quote of the Week
From former Virginia star guard Ty Jerome on 5-foot-9 Kihei Clark: "I remember when Kihei and his little brothers walked in on his first visit [to UVA] and Dre [De'Andre Hunter] asked which one was Kihei."
Former teammate Isaiah Wilkins answered Jerome with this comeback: "I remember you and Kyle Guy walked into JPJ looking like that and I look at Jack [Salt] and said, 'Are we doing a camp for 5th graders or something?'"
Jerome had posted a photo of himself from his senior year in high school, looking like a scrawny, non-athletic version of himself.
Wahoo baseball recruits safe at home
Brian O'Connor must be happy after the Major League Draft. For the first time since 2017, the Cavaliers will not lose a member of their recruiting class to the draft.
Meanwhile, Virginia's recruiting class will likely jump in the rankings by not losing any players, while LSU lost eight and Vandy seven to the draft. UVA's class was ranked 15th in the nation by Perfect game. O'Connor signed 13 players.
Short yardage …
New Miami coach Mario Cristobal on retiring the turnover chain, which was started under Manny Diaz in 2017: "It's not part of our culture." Bravo.

Pitt coach Pat Narduzzi on former offensive coordinator Mark Whipple, who whipped QB Kenny Pickett into a high draft choice: "Our old offensive coordinator had no desire to run the ball. Everybody knew it. He was stubborn. Wake Forest was 118th in run defense and we threw the ball every down. When we ran it, we ran it for 10 yards, but that wasn't good enough."

UVA pitcher Will Geerdes signed a free-agent deal with the San Diego Padres.

Virginia men's basketball appears to be scheduled to face Baylor in the first day of the 2022 Roman Main Event at Las Vegas' T-Mobile Arena in November. UCLA will play Illinois.

In case you missed it, O'Connor gained its first commitment for the 2026 baseball recruiting class in Kyle Krause, a right-handed pitcher (also outfielder and third baseman) from Mars. That's Mars, Pa.

Travis Reifsnider, who hit .303 with 37 RBI for JMU this past season, then transferred to UVA, is playing this summer for the Strasburg Express in the Valley League.

Former UVA pitching star Andrew Abbott played in the All-Star Futures Game this week.

Also, in case you missed it, decorated UVA women's swimmer Emma Weyant, an Olympic Silver Medalist, has entered the transfer portal.

ACC commissioner Jim Phillips said that with new deals reached this year, the ACC Network is now available in 90 million homes. That's a lot of eyeballs.

On a new home for the ACC headquarters, which has been in Greensboro, N.C., since the league's inception in the early 1950s, Phillips said he will take three proposals to the board (the ACC presidents): Greensboro, Charlotte and Orlando, Fla. Initially, nearly 20 cities wanted to land the league's home. Greensboro, which is fighting hard to keep the league office, obviously wouldn't be a new home, but an enhanced home.

With the "Alliance" imploded by the Big Ten's poaching of two Pac-12 teams, it appears the ACC will possibly end its blockage of a College Football Playoff expansion. Phillips said Wednesday that the "transformation committee" is making progress, and that we may see something by the end of August on a new playoff structure. "We've talked about access, automatic qualifiers, there's a lot of things to discuss," Phillips said. Health, safety and the 365-day calendar review are also concerns for the "student-athletes."

On the NIL, Phillips said it has been abused in places and believes the only solution is for Congress to come up with regulations to make it fair across the board.
Support JerryRatcliffe.com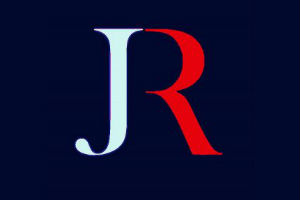 Make a one-time or recurring gift to support JerryRatcliffe.com online below. Your gift is not tax-deductible. Thank you for your support of JerryRatcliffe.com and the "Jerry Ratcliffe Show" podcast!