Scattershooting: Getting ready for the mid-week in the ACC
By Jerry Ratcliffe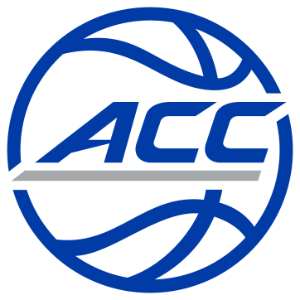 Scattershooting around the ACC, while continuing to detest nine-o'clock tips in college basketball …
When Notre Dame visits Virginia tonight (9 p.m.), something's gotta give. The Fighting Irish have won four in a row, and the Cavaliers had won four in a row until losing a close decision at Louisville this past Saturday.
UVA coach Tony Bennett knows exactly why the Irish have been good offensively this season — experience.
"I think Mike Brey said it a few years ago when he said, 'Get old, stay old,'" Bennett said.
Brey was right. Experience can make up for a lot of other things that perhaps more talented teams possess. Notre Dame boasts a roster speckled with seniors: John Mooney, who is a double-double machine; Juwan Durham; T.J. Gibbs and graduate student Rex Pflueger, who is coming off one of his best games of the season against Clemson.
"Even in their losses, they've been very close," Bennett said of the Irish. "Mike does a great job with his option offense with some ball screens sprinkled in. Mooney is so complete with his ability to shoot the outside shot and score inside. Rebounding, he has great timing and feel, and he's strong."
Notre Dame is coming off a tough win at Clemson on Sunday, a game that Brey described as a rock fight.
"We were able to escape Clemson, a great defensive team, a physical battle, and we know we have a huge challenge [Tuesday] night against Virginia here in Charlottesville," Brey said Monday.
Brey said that about 10 minutes into the Clemson game, he told his team that they were in for a bar-room brawl, and told them afterward to expect the same thing at Virginia.
"Fellas, we are going to be in the same situation [at UVA]. It's not going to be pretty, it's going to be a wrestling match. They are going to play slow and grind you. We're not going to score 80 in this one … 50s, 60s, let's be ready for that," Brey said.
Virginia has held Notre Dame to 58 points or less in seven of the last nine meetings.
Oh-for-ACC
Virginia is the only conference team that Notre Dame has failed to beat in a regular-season game since it joined the ACC (an 8-0 record vs. the Irish in league play).
The only win Notre Dame has over UVA since joining the conference was in the ACC Tournament semifinals in Brooklyn two years ago.
What would it mean to finally knock off the Cavaliers during the regular season?
"Man, it would be huge," Brey said. "We just haven't had any answers for Virginia. We've beaten Carolina a couple of times and have beaten Duke, but haven't had any answers for these guys.
"To get one [at UVA] would really grow our confidence to another level. It would be huge for our resume."
Brey's Irish were up to No. 51 on the NET, the NCAA's new calculations over the former RPI. Brey said he didn't understand all of that, but knows that his team is within striking distance and a win over Virginia, on the road, would be big for his team.
The Italian Galleon
Wahoo Nation has been praying that someone would step up and become a difference-maker offensively this season, and junior guard Tomas Woldetensae has delivered.
He knocked down 7 of 14 shots from 3-point range to rescue the Cavaliers from a possible defeat at Wake Forest. Again, on the road at Louisville over the weekend, the Italian native hit an even more amazing 7 of 10 from Bonusphere, an unheard-of 70 percent.
A junior-college All-American, who made nearly 50 percent of his 3-point attempts his final season, Woldetensae is heating up at the right time.
"I think he's a real X-factor for [Virginia]," Brey said. "What you see is a young man getting very confident in [the Cavaliers] offense. You can't rely on your defense all the time. Sometimes you need some offense, and he gives them that."
Bennett said that because Woldetensae had wrist surgery prior to the season, coaches knew it was going to take him some time to recover. Woldetensae said that it was frustrating waiting for his wrist to heal, that he couldn't take the usual shooting reps that he was so accustomed to.
"When a shot is there, he's not afraid to take them," Bennett said. "When he gets in rhythm, well, you saw what happened."
Free throws …
# Don't forget to check out this week's ACC Power Poll, sponsored by our good friend Lee Shifflett at Riverside Lunch, where you'll find the best burgers in Charlottesville.
Our poll voters: Scott Ratcliffe of this website, Scott German and Chris Graham of Augusta Free Press, and yours truly, a lot of collective years covering ACC basketball.
# Miami coach Jim Larrañaga is hoping his team will finally be healthier when the Hurricanes host BC on Wednesday. He believes he will have a full roster for the first time since November due to an assortment of injuries.
# Georgia Tech coach Josh Pastner said that he believes Louisville is good enough to cut down the nets in Atlanta at season's end. Atlanta is the site of this year's Final Four. If you'll recall, Pastner said the same thing about Virginia last year, and he was right.
# UNC's Roy Williams, who will host Virginia on Saturday night at 8 o'clock, has been trying to get his team to push the pace in true Tar-Heel fashion all season long. He finally got his wish against Duke the other night. Could that have been the breakthrough moment for the Carolina squad?
# If you haven't seen our series of stories on the late Gene Corrigan, check our archives. We have three stories dedicated to his time at UVA, Notre Dame, and the ACC, then a story from his wake and service last weekend in Charlottesville, where we collected comments from many of those who attended. We also have archived a 73-minute podcast with me interviewing Gene, believed to be his last sitdown interview.
ACC Quote of the Week
Carolina's Roy Williams on all the officials' replays this season: "It's good news, bad news. I always want them to get it right. You're going to miss some calls, and if it gets down to where you're slowing [replays] down and going frame-by-frame, then just go with what you called and move on. At the end of the Boston College game, we had a four-minute timeout (because of replay). I was tired of talking to our team. We had already talked for four minutes."
ACC Stat(s) of the Week
If you thought ACC games were closer than ever, check out this fact: 56 of the 94 conference games this season have been determined by single digits (59.6 percent), including six of the seven games played over the weekend. Also, 35 of the 94 games have come by five points or less (37.2). There have been 10 overtime games in the league this season, nine of them won by the road team.

Comments