Scattershooting: ACC Power Poll, Bennett best defensive coach of all time?
By Jerry Ratcliffe
Scattershooting around the ACC, while noting that Hall of Fame coach Jim Boeheim holds Virginia's Tony Bennett in high regard …
In fact, after the Orange upset the Cavaliers last Saturday at John Paul Jones Arena, halting UVA's four-game winning streak over Syracuse, Boeheim gushed over Bennett's defensive coaching abilities.
"As I've said for many years, he's the best defensive coach I've ever seen," Boeheim said about Bennett. "I've played against some great ones. John Thompson was pretty good. Bobby Knight was pretty good, defensively. I could go down the list of other guys, but he's better defensively than all those guys are, in my opinion. Having the experience of playing against all those other guys many times, it's very hard to get shots against his guys. He's a tremendous basketball coach."
No doubt Bennett will be a Hall of Famer down the road, eventually joining a host of other ACC coaches with that distinction, including Dean Smith, Mike Krzyzewski, Roy Williams, Boeheim, former Maryland coach Lefty Driesell, former Louisville coach Rick Pitino and others.
For now, though, all of Bennett's focus is turned toward getting this year's team back on track. The Cavaliers are 11-4 overall, 3-2 in the ACC (after having gotten off to a 3-0 start in the league), heading into Wednesday night's game at Florida State.
Virginia dominated the Seminoles in the first meeting last season at JPJ, but had the tables turned in a rematch during the ACC semifinals.
The Cavaliers' struggles have come from some inexperience but also from poor shooting.
In fact, if Bennett and his coaching staff can't get their guys turned around in terms of shooting, they could go down as one of the worst shooting teams in Virginia's ACC history.
Presently, UVA ranks No. 326 nationally in field-goal percentage at 39.9, and No. 346 in the country in 3-point field-goal percentage at 26.9 (there are 353 Division I basketball teams).
None of Bennett's Virginia teams have ever finished the season with shooting stats anywhere near as poor as those. In fact, one must go all the way back to 1993-94 to find a UVA team that shot worse. That was Jeff Jones' fourth team, which finished 18-13 overall and was 8-8 in the ACC, but still made it to the NCAA's Sweet 16 before losing to Arizona State.
That particular group of Cavaliers shot only 38.7 percent for the season.
Only seven Virginia teams have shot less than 40 percent for the season since the Cavaliers joined the ACC in 1953, and six of those were from '53-'54 up until 1961-'62.
As far as 3-pointers go, not a single UVA team has shot as poorly from beyond the arc for an entire season, and only one team has posted anything below 30 percent from the arc. That was another Jones team, his second year on the job, when the Cavaliers shot 29.7 percent from the 3-point line.
Still, that team went 20-13 (8-8 in the league) and won the NIT championship with an overtime victory over Notre Dame.
We remember Bennett joking with media before the season when we asked him about losing so much 3-point production from Kyle Guy, Ty Jerome and De'Andre Hunter. Bennett said that his players told him they could shoot the three.
"Yeah, you can shoot the three, but can you make the three?" Bennett replied to them.
Of course, the departure of lethal 3-point shooters was ill-timed with the NCAA's decision to move the line back to international length, which hasn't helped.
"Some coaches argue that it doesn't matter," Bennett said. "Distance is a factor for some shooters, maybe not all. But from what departed from our program in terms of accuracy, productivity and certainly experience, we knew it wouldn't be as strong as last year.
"Guys are being thrust into their parts that are good for their future. I'm hopeful. I certainly wasn't as confident [in the 3-point shooting] as the previous year or two. You don't replace three guys at that level and expect other guys to do it as well."
Fans are wondering when freshman Casey Morsell might rediscover his shooting touch. The 6-foot-3 guard from Fort Washington, Md., has struggled with his shot most of the season. 
He is essentially shooting 29 percent overall and on his 3-pointers.
"I think most players shoot it better in practice," Bennett said. "He's a solid shooter. It's hard when you only take a couple here and there and numbers build on you. It's not a matter of him not working on it. He made a big one against Arizona State and I tend to look at that one."
Morsell had 19 points in that comeback win.
The Cavaliers certainly need someone to step up in their road trip to Florida State and this weekend's game at Georgia Tech.
Tarred Heels
It seems that Roy Williams' basketball team is stuck in the mud. He has been exasperated for weeks about his team's inability to run and score as his past teams, and other deficiencies.
The 8-8 start has tried the Hall of Fame coach's patience on so many levels, and losing for the first time ever to Clemson in Chapel Hill over the weekend was a new low for the program.
Certainly a lot of UNC's problems stem from injuries.
"I've never coached a team where I started four different point guards in one season," Williams said. "This season we've been hurt more by the press (pressure) than any season I've coached. Some of that is no continuity at point guard."
Five-star Cole Anthony is out indefinitely with a right-knee injury. Leaky Black is out on a game-to-game basis. Jeremiah Francis is the latest injury and his status for the week is up in the air.
"We knew Cole had a chance to be a big-time player," Williams said. "It was a blow to our team. It wasn't just going to be Cole. We had some other guys we thought could help us in the backcourt, but I didn't think we would lose those. You always have a backup point guard."
Williams was extremely disappointed that the Heels ended a 50-year home dominance over Clemson. He pointed out that in the final two minutes "six or seven different plays could go their way or our way, and we did not make a play. All seven were bad for us, good for them. We can't play the last two minutes like this, three turnovers in the last 1:14."
ACC Quote of the Week
When asked what his thoughts were on the ACC midway through the season, Syracuse's Jim Boeheim put it this way:
"Lot of balance. Duke has separated itself. Louisville and Florida State are right there behind them. The rest, there's very little separation. There's a lot of inexperience and a lot of teams that are at about the same level."
Just when we thought things were starting to become a little more defined at the top of the league, Clemson goes and upsets Duke on Tuesday night with former Fluvanna County and Blue Ridge School star Aamir Simms starring in both games. Simms hit two big 3's down the stretch in beating Carolina, and came up big in the upset over Duke with 25 points.
Louisville came within a hairbreadth of being upset at Pitt on the same night, with a controversial call causing Panthers' coach Jeff Capel to pound a frustrated fist on the scorer's table in protest.
ACC Stat of the Week
Florida State has won four straight conference games — each by double figures — for the first time since joining the ACC in 1991-92.
FSU respects UVA
Leonard Hamilton said that he has tremendous respect for Virginia and Tony Bennett and that's the main reason the Seminoles have given the Cavaliers competitive games for the most part.
"We know we have to be at our very best because of their defensive system," the FSU coach said. "On the offensive end, they've always executed their offense to perfection. We have played fairly well against them because if you don't, they'll send you to the door with your hat and say goodbye."
Hamilton believes UVA has struggled of late because of the turnover in personnel and that it takes new faces and new role players to adjust.
"I have confidence that Virginia will be right back to where they were like all well-coached teams do. I don't know what all their issues are but we're treating them with the same respect we always have."
Gotta have guards
Georgia Tech coach Josh Pastner believes that if you don't have good guard play in college basketball, that you just can't win.
"If one of the three [guards on the roster] or none of the three play well, you might as well go start up the bus," he said. "It's not all about scoring, but managing the game, playing defense, handling the ball, scrambling for 50-50 balls. It's all about what the guards do. The guards have to produce."
ACC parity due to injuries?
Many of the league's coaches believe that's the case, including Clemson coach Brad Brownell who said myriad of injuries in the ACC has made the conference more unpredictable.
"I think there are a lot of players in the league that are hurt, so it's hard for teams to play with good rhythm. That has given the league a bad rap for not being quite as good," said the Tigers' coach.
That's not all.
"Last year we had three No. 1 seeds in the tournament, and that's incredible," Brownell said. "I do think this year it's not quite as top-heavy, not as many top-5 and top-10 teams. Some of the teams have taken a step back, but then again, some have gotten better, like Georgia Tech and Notre Dame."
Miami's Jim Larrañaga agreed and said that injuries haven't only impacted the ACC, but the whole country.
"So many guys are getting hurt, having surgery, missing a month or six weeks," the 'Canes coach said. "Guys in high school, playing AAU bring those injuries to college."
That opened up a whole new can of worms. Are high-school players playing too much basketball? They go straight from high-school play to AAU, summer league, camps, etc.
"I personally think they do play way too much," UNC's Williams said. "I loved it when they played baseball in the spring, football in the fall and basketball in the winter. The specialization is not good.
"I had a player one time that played 56 games in the summer. I went to see Ty Lawson play one time, and he played five games in one day. I love the fact that there's great competition, but it's way, way too much."
Asked if anything can be done about it, Williams didn't hesitate.
"I think the train has left the station."
Pitt coach Jeff Capel said that the prospects play so much basketball that their bodies are damaged and breaking down by the time they get to college. The NBA reports the same thought.
Capel said he's not one who bashes AAU ball or the coaches, but he believes all the basketball is conducive to more injuries and that it's a big problem.
He would prefer parents telling their kids to shut things down once the basketball season is over, and to take care and rest their bodies.
"We're seeing so many young people getting injuries at an early age that you didn't used to see so much."
Duke coach Mike Krzyzewski agreed.
"If you're playing all year, you're more susceptible to injury," Coach K said. "When the pros' season is over, they don't even touch a ball for a couple of months."
And Louisville coach Chris Mack put it in simple terms: "I do think that the more you're on your tires, the more your tread is going to be worn off."
About Sam Hauser
The Marquette transfer is having to sit out this season after putting together a terrific career at the Milwaukee school. He will be eligible next season for Virginia, but he's making an impact in practice.
Bennett said the Cavaliers have benefited over the years from having transfers or injured redshirts contributing in practice, making the regulars better players. Malcolm Brogdon and Anthony Gill come to mind immediately.
"Sam has experience and is a heck of a player, so it's great to go against a versatile player than can give you different looks," the UVA coach said. "[Redshirts] play free and hard and there's no worries about that part of it."
Kyle Guy clocks NBA time
The former UVA guard, who we profiled on this site when he was first called up by the Sacramento Kings vs. the Washington Wizards weeks ago, but did not play, finally got into a game the other night. Guy played late in mop-up duty and did not score, but it was his official NBA debut.
He was the eighth former UVA player to make an appearance in an NBA game this season.
"I know Kyle has been putting up some big numbers in the G League," said Bennett. I'm glad he got into a [NBA] game."
ACC Power Poll
Sponsored by Lee Shifflett's "Riverside Lunch," downtown, where you'll find the best burgers in Charlottesville, we are into our second week of our ACC Power Poll (see accompanying graphic).
It's voted on by yours truly and Scott Ratcliffe of JerryRatcliffe.com, and by Chris Graham and Scott German of the Augusta Free Press, years of experience in covering ACC hoops.
The Jerry Ratcliffe Show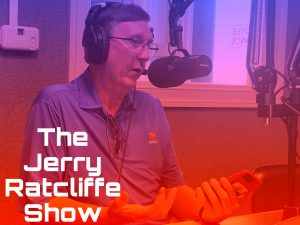 If you haven't tuned in, then you're missing out as a Wahoo fan. We've featured tons of interviews with former, present and future Virginia athletes, some of them legendary. We've also featured UVA coaches, past and present, and others affiliated with the program, along with athletes and coaches from other ACC schools and the outside world.
This week's show will feature the Cavaliers' record-breaking quarterback Bryce Perkins.
Our show is every Saturday morning from 9 to 10 a.m. on Charlottesville's ESPN radio (102.9 FM/1450 AM). Also on in Richmond at 820 AM (WNTW) from 11 a.m. until noon. Also, Norfolk's WKQA (1110 AM) on Sundays from 1 until 2 p.m.
WNTW streams the show from its website, so you can listen live from anywhere. Also, all our shows are podcasted and archived on this site, JerryRatcliffe.com.
We are seeking sponsorship in Richmond/Tri-Cities, and in the Norfolk-Virginia Beach-Tidewater area for our shows.

Comments