Scattershooting: Shula, Kihei, UVA quarterbacks, more Louisville trouble
By Jerry Ratcliffe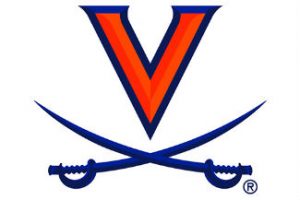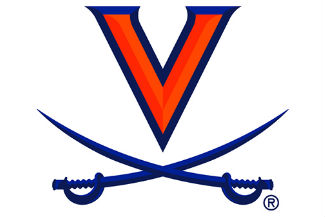 Scattershooting around Wahoo Nation in hopes of a coronavirus-free world in the not-too-distant future …
While Virginia football recruiting has been red-hot, the most intriguing commitment is graduate transfer quarterback Keytaon Thompson from Mississippi State. Right now, he's the most important recruit of them all because he's eligible immediately.
We don't know if he's going to be pushing redshirt sophomore Brennan Armstrong for the starting job. Armstrong has been in the program for two years, knows the system, has learned from Bryce Perkins, has played some and could be Virginia's starter for the next three years.
What's crucial in the addition of Thompson is that Bronco Mendenhall will go into the season with two dual-threat quarterbacks with game experience, tough guys that he can count on.
Remember last season when Armstrong was injured? Remember how Virginia had to limit what Perkins could do for fear that if he became injured, the Cavaliers wouldn't have anyone who could successfully run the offense? May have cost them the Miami game and certainly limited the Cavaliers in others.
That's why Thompson's addition is key. If Armstrong can't answer the bell, then certainly Thompson can, and possibly vice-versa.
If Thompson hadn't come along, Virginia would've had to go into the season without a backup quarterback it could rely on, and that would have forced the Cavaliers to have to limit Armstrong with no one with experience behind him.
UVA's other three quarterbacks on the roster include rising senior Lindell Stone, who hasn't played much and really is more of a drop-back passing QB rather than a dual-threat. There's also Luke Wentz (from Germany) who hasn't played a down, and incoming freshman Ira Armstead from South Bend, Ind.
Postseason award for Kihei
While the 2019-20 college basketball season never officially finished, Virginia point guard Kihei Clark hauled in an award nevertheless.
Clark was honored as the 2020 Fil-Am Nation Men's Division 1 College Player of the Year, which is given annually to the best Filipino basketball player in the country.
The organization noted that "it's a big deal for Fil-Am youth basketball players, who are often told that they lack the skill, height or athleticism to make it in elite high school or college basketball programs. Coaches won't admit it, but many have a subconscious bias against Filipino or Asian basketball players in that they don't really believe Filipino and Asians can excel at the highest levels."
At 5-foot-9, Clark has been a solid contributor to Virginia's basketball team over his first two seasons in the program, including a key member of the Cavaliers' national championship team in 2019. He was only the second Fil-Am in history to play for the national title.
"I always have something to prove," Clark said. "Being my size, I never pass the eye test."
That is, until you watch him streak past you on the way to a layup, or he steals a pass from you and you watch helplessly as he zooms down the court, or nails a 3-pointer over top of your defense, or at 5-9 outrebounds an opponent six inches taller. 
His high school coach, Derrick Taylor, said that his size prevented most colleges from taking a second look at the diminutive point guard.
"Every single one said he was too small," Taylor said. "And it didn't matter how productive he was."
Kihei gets some of his pitbull mentality from his dad, Malik, who was a 5-10 guard for Hawaii-Hilo. It was Mark, who named Kihei after the city on the island of Maui, where Mark proposed to his wife.
Shula was a Wahoo … briefly
Not many people, particularly outside of UVA, knew that Don Shula was once a Wahoo.
Shula, who went on to become the winningest coach in NFL history with the Baltimore Colts and Miami Dolphins, got his first coaching job in Charlottesville. He was the backfield coach at UVA in 1958 for Coach Dick Voris, who struggled to a 1-29 record as Cavaliers' coach over three seasons and was pinned with the 28-game losing streak, which tied Kansas State for the national record in futility.
I had the pleasure of interviewing Shula twice, once down at the Dolphins' training facility, when former UVA running back Terry Kirby was a member of the NFL team. The other when I was working on my book, "The Virginia Football Vault … a history of the Cavaliers." I asked him about a story I had heard about his one year at UVA in the midst of the losing streak, had him to confirm it.
"Don't look at me," Shula chuckled about his season in Charlottesville. "I was there the year we won a game (13-12 upset over Duke). "It was actually the hardest job I ever had.
"We went to alumni functions and solicited money. That's where our recruiting budget came from. We'd bring players in, and the professors would flunk them out. The mood on the campus was totally anti-athletic to the time. Dick (Voris) was actually an exceptional coach."
Rest in Peace, Coach Shula. You'll never be forgotten.
Louisville in trouble again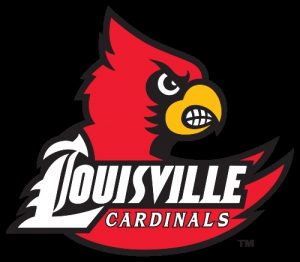 So, Louisville has been hit up by the NCAA again for alleged misdeeds by the Rick Pitino regime, which already cost the Cardinals a probation, missing out on the ACC and NCAA tournaments, and a cleaning-out of part of the school's athletic department.
This time, the NCAA alledges that Pitino's program was paying the father of a recruit while Louisville was already on probation. Pitino, of course, denies the allegation.
Some are screaming for the Cardinals to receive the NCAA's dreaded "Death Penalty," which has happened only once (SMU football). That penalty was so devastating to the Mustangs' football program that many believe the NCAA will never penalize a school to that degree again (shutting down the program completely).
However, Louisville could be hammered if found guilty. Cheating while you're on probation? Really?
Look for the school to fight this one hard. Afterall, LSU, Arizona, Auburn and some other basketball programs are still going strong after accusations in the FBI investigation into college basketball a couple of years ago.
Here's why I think Louisville may beat this charge. They've hired attorney Mike Glazier to defend their case. Glazier, if you don't recognize the name, is the guy who beat the NCAA's fraud allegations against North Carolina and its imaginary classes case.
If the NCAA wants to win this one, it better show up with its "A" game, and an indisputable boatload of evidence. Even that might not be enough vs. Glazier.
Forbes has challenges at Wake
New Wake Forest basketball coach Steve Forbes was a winner at East Tennessee State. But can he do it in Winston-Salem?
There's only one Demon Deacon player from last year remaining on the roster along with incoming transfer Isaiah Wilkins of Virginia Tech. Seven Deacs are in the transfer portal and one turning pro. Now, that's tough.
Our good friend Luke DeCock, the excellent columnist from the Raleigh News & Observer, made this strong point in a recent piece about Forbes.
Forbes made a living at ETSU by recruiting junior-college players and transfers, something that will be a challenge at Wake, which has much more stringent academic guidelines in terms of jucos moving in. Plus, Forbes has to start his rebuilding job by recruiting during the pandemic era, which is making it difficult for even the established programs, let alone one that is almost starting from scratch.
Wahoo World, the podcast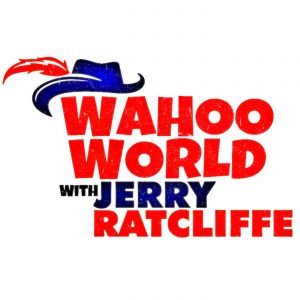 Here's a shameless plug for our brand new podcast: "Wahoo World," a project by yours truly and son, Scott Ratcliffe, talking about UVA and ACC athletics.
For those wondering, no, this is completely different than our radio show, "The Jerry Ratcliffe Show," which airs Saturday mornings from 9 to 10 on ESPN-Charlottesville.
This is just a home-grown, couple of times a week (or more) podcast focused on whatever is topical with UVA.
You can listen live by downloading a free PodBean account, then search for "Wahoo World with Jerry Ratcliffe," where you can submit comments and questions during the live broadcast.
In addition, you have the option to be notified through the PodBean app whenever we go live. You can now also listen on demand via Spotify, iTunes or Google Podcasts.

Comments