Scattershooting: Tony's thoughts on transfers, the season and looking ahead
By Jerry Ratcliffe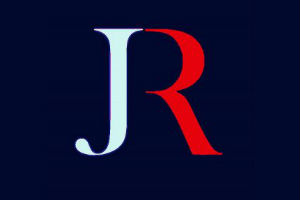 Scattershooting around the ACC, while wondering if Virginia will sign three players out of the transfer portal …
"They don't want us to say it's the Wild West," Tony Bennett said a couple of nights ago on his last radio show of the season.
They would be the NCAA in reference to what's going on in the college basketball transfer market at the moment, when there's more college players in the mystical "transfer portal" than there are players in the entire NBA. With the pandemic rule in effect, players received a free year of eligibility and if they transfer, they can come in and play immediately.
Bennett, who said he had two scholarships available for the 2021-2022 season, now has three after sophomore Casey Morsell announced that he is transferring. With so many quality players available in the portal, it's a recruiter's dream.
Still, the UVA coach has to be a little more selective than most of his peers.
"Virginia isn't like all other schools," Bennett said. "We can't just bring in anybody. There's some academic issues that makes some things challenging."
Not only does a transfer have to meet Virginia's academic standards, but has to "fit" the program.
"It's like speed dating," Bennett chuckled.
Sometimes the transfer recruiting happens really quickly like Sam Hauser, who UVA had recruited out of high school before he chose Marquette. Hauser played one season with the Cavaliers and announced on his Twitter account yesterday that he plans to turn pro.
Trey Murphy, who transferred to Virginia from Rice and had a good season for the Wahoos, was courted briefly by UVA once he entered the transfer portal, and signed quickly. Murphy has not indicated whether he will return or test the professional waters.
"I think the plan is for the seniors to move forward with their careers," Bennett said of Hauser, Jay Huff and Tomas Woldetensae. That was before Hauser made his announcement. "I would imagine that's the case. That's reality.
"Tomas is in a unique spot in that he's a citizen of Italy, so he'll have opportunities there. I wouldn't expect any of those three to come back, but they're always welcome."
While Bennett moved directly from the abrupt end to the Cavaliers season to recruiting, he is always pondering the future, next season's team.
"It's too soon [to go in depth] on what this team's identity will be," Bennett said. "Losing Sam, essentially MVP of the league, losing Jay, a second-team [All-ACC performer], and Tomas was inconsistent because of his [Covid] pauses.
"There's a lot of shooting that needs to be replaced. I will be different in some ways, in some ways superior in certain areas, and in some areas we'll need to improve. It's about development, recruiting and forming an identity as the season progresses."
Bennett is still winding down from the season, and he was wiped out a little more than normal because of the duration his team worked (they reported in mid-July).
"It was such a long year and sort of a letdown at the end, and then hit the ground running," he said. "When I got back (from Indiana), I sat out on the couch, ordered a large Domino's pizza, a couple of Cokes, a couple of chocolate bars and watched the [NCAA] games. There is that letdown and that feel … you feel it. Now we're back at it."
Bennett said Virginia probably had the shortest stay in NCAA history in that his team arrived in Indianapolis last Friday because of the Covid quarantine, and returned home Sunday morning after being upset by Ohio University on Saturday night.
He still wasn't sure why his team lost to the Bobcats.
"I don't know if we got tired," Bennett said. "I still don't know. Was it rust? A lot of what if's. I don't know how much that played into it. We got the looks and played defense well enough to win, but struggled shooting."
In the loss, UVA put up 31 attempts from the 3-point line and made only 8. In the last-second win over Syracuse in the ACC Tournament quarterfinals a week before, the Cavaliers shot 35 3-pointers.
Were those too many?
"I think early we took too many 3's," Bennett said. "As the first half [vs Ohio] wore on, we had took more quality shots, especially in the second half. Trey got his third and fourth foul. Jay got his third foul pretty quick. All of a sudden [Ohio] made some tough shots.
"We were just a couple of baskets away from separating, but the quality of shots midway from the first half, you can't ask for much better looks. We were just off."
What will Bennett miss least from the season?
"Having a mask on while coaching," he said.
What did he miss the most?
"A lot of things, not having a crowd was one. To get that place jumping was such a beautiful part of it all."
What will he remember most?
"As time goes, this team won an ACC regular season championship and played the majority of our games on the road," Bennett said. "That I will remember because that will be on a banner and they'll get a ring. That's noteworthy."
Tony's New Passion
Other than binge watching television during the pandemic, some people actually used the down time to pick up a new hobby, a new skill.
Tony Bennett?
Baking.
Say what?
That's right, baking.
"I started baking chocolate chip cookies," Bennett said. "That's what I did. I enjoyed that."
He obtained a recipe from a lady that showed up weekly at the coach's show at Boar's Head before the pandemic. Betty Jo (we don't know her last name) would bake chocolate chip cookies and bring them to the show every week. Bennett got four or five recipes, but seemed like Betty Jo's was his favorite.
Gotta be kidding
Some dude from MaxPreps decided to put out the top starting five basketball players out of each state and lost all credibility as soon as I read his list for Virginia.
Moses Malone (Petersburg), David Robinson (Osbourn Park, Manassas), Grant Hill (South Lakes, Reston), Allen Iverson (Bethel, Hampton), Alonzo Mourning (Indian River, Chesapeake).
Something missing?
How about Ralph Sampson? Somebody needs to go back and read the history. Any top five list of basketball players from the state of Virginia without Ralph is a complete joke.
New Podcasts Coming
As you may know or may not know, I stepped away from my radio show with WINA and ESPN-Charlottesville. No, there were no issues with those terrific stations. I still have a great relationship with Luke Neer, Adam Hawes and Jay James. Love those guys.
I wanted to start my own podcast with Chris Graham of the Augusta Free Press, believing that we could reach more fans with a podcast several times a week, and that we would be more flexible in our ability to access more guests rather than be confined and boxed in.
That has proven to be the case. We had six podcasts last week and we will have two this weekend.
Saturday's podcast will feature legendary Virginia player Barry Parkhill. We'll talk Virginia and NBA hoops and a little golf. Watch for it.
Sunday, we hope to have Marques Hagans, the Cavaliers' wide receivers coach, who has turned out some terrific receivers. Watch for it.
Let us know what you think of our podcasts. We're getting great response from Wahoo fans.
We appreciate your support.
Touching all bases
# Former Virginia football player Travis Griffith has been named the new chief of Roanoke County Fire & Rescue.
# Former Wahoo hoopster Kyle Guy posted a career-high 17 points (6-9 FG, 4-6 3PT) in 22 minutes for the Kings two nights ago.
# Add Virginia to the list of schools that have contacted Boston College transfer C.J. Felder.
# Former UVA baseball star Chris Taylor, now a star for the LA Dodgers, is hosting a concert to help fight pediatric cancer. What a guy.
# A total of eight former Virginia players got court time in NBA games in the past week. Who said Tony Bennett can't put players into the NBA?
# One of those, Ty Jerome, averaged 11.5 points and 4.3 assists, while shooting 50 percent from the 3-point arc over the last half dozen games for the Oklahoma City Thunder.
# Get a load of this: the NBA's top five NBA 3-point percentage leaders since 2017 are in this order: 1) Joe Harris (44.9); 2) J. Ingles (42.2); 3) Stephon Curry (42.1); 4) Klay Thompson (42.0); 5) JJ Redick (41.4).
Virginia's Tony Bennett coached two of those, and another one (Redick) lived in Charlottesville until he was six years old.
# Mamadi Diakie has mae the All-NBA G League First Team, All-Rookie Team, and All-Defensive Team. Future star.
# Lynchburg 5-Star football recruit, Zach Rice (6-6, 310) from Liberty Christian High School, announced his five finalists: Virginia, North Carolina, Alabama, Notre Dame, Ohio State. Lot of Wahoos have their fingers crossed that he could be the big state recruit to help take UVA football to the next level.
Comments