Scattershooting: Update on Virginia basketball and the transfer portal
By Jerry Ratcliffe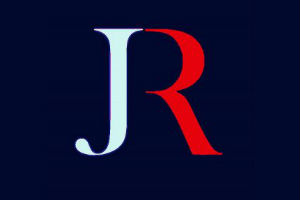 Scattershooting around the ACC while checking the transfer portal on an hourly basis, which is really getting old …
A couple of players that Virginia fans were following as potential transfers to UVA have announced they're going elsewhere. Boston College transfer forward C.J. Felder said he's going to Florida. Meanwhile, Auburn guard Justin Powell is headed to Tennessee. Some insiders believe that North Carolina big man Walker Kessler may end up at Gonzaga.
The Cavaliers are among several teams hoping to land former East Carolina forward Jayden Gardner, who brings size (6-8), scoring (18.3 ppg) and physicality. Virginia coach Tony Bennett and associate head coach Jason Williford had a virtual meeting with Gardner a couple of nights ago.
Gardner had a virtual with Pitt coach Jason Capel on Friday night.
"It's really been overwhelming," Gardner told Pittsburgh Sports Now. "Obviously I went through the recruiting process before but this is now on a national level and everyone is trying to be involved. It's a crazy feeling but you can never take for granted being wanted, so that's why I've been open to talk to any program that wants to talk to me. It's really a blessing to be on this stage and to be able to play college basketball."
Florida is the latest program to jump on the Gardner bandwagon. The Gators lost four players to the transfer portal. UVA, NC State, Pitt, Virginia Tech, Ole Miss, Arkansas, Miami, Tennessee, Texas A&M, Boston College, Oklahoma State, Vanderbilt and several others are in pursuit of the ex-Pirate.
Thus far, only UVA, Miami, Pitt and NC State have received Zoom meetings.
Gardner said he plans to narrow his list to five and announce a decision in three weeks.
"My family and I just felt like I needed to maximize my opportunity and just take advantage of what's going on in college basketball right now," Gardner said. "We want to make sure I maximize my opportunity to get to the next level. We feel that I did all that I could at East Carolina and it's nothing but love for them, but we just feel it's in my best interest if I want to play at the next level to go somewhere else."
That scenario was a portion of Bennett's and Williford's conversation with Gardner, to develop his game and help him to get to the next level.
Ol' Roy praises Tony
Roy Williams made a point to acknowledge his coaching friends in the game during his retirement speech last Thursday in Chapel Hill.
He took an extra moment to compliment Virginia coach Tony Bennett.
"Oh my gosh was a coach Tony Bennett is," Williams said before pointing out all the coaches that have pushed him to be better during his 33 years as head coach at Kansas and UNC.
Nolan Richardson, Bob Knight, John Cheney, John Thompson, Lon Kruger, Tubby Smith, Bob Huggins, Mark Turgeon, Mike Krzyzewski and Jim Boeheim were among the names along with Bennett.
With Williams retiring, the ACC is down to two coaches who are in the Naismith Memorial Basketball Hall of Fame: Krzyzewski and Boeheim. At one point, there were four active in the league including Williams and then-Louisville coach Rick Pitino.
Williams said that Florida State's Leonard Hamilton should be a Hall of Famer. In his 33 years, Hamilton has coached FSU, Oklahoma State and Miami, along with the Washington Wizards of the NBA. Hamilton has never made it to the Final Four, but has one appearance in the Elite Eight (2018).
Bennett, who will be 52 in June (Hamilton is 70), has a long way to go in his career and projects to be a Hall of Famer, with one national championship already under his belt.
Bennett also was very complimentary of Williams on his retirement from Carolina.
"It was an absolute honor to coach against Roy," Bennett said. "He is one of the legends of the game and he truly cared about the young men he coached. He always had a kind word for everyone. I wish him nothing but the best, and also really low golf scores."
Free throws …
# In case you didn't see, Virginia's top recruit for the Class of 2022, Isaac McKneely, poured in 44 points in a 68-40 Poca High win over neighboring Nitro. (We have our interview with McKneely archived under podcasts on this website). In that game, McKneely dropped 9 of 11 from the 3-point arc.
# If you haven't noticed, I share an identical name on Twitter with @Jerry_Ratcliffe. My handle is simply @JerryRatcliffe. A lot of people get us confused when sending messages, making comments, which sometimes leaves both of us baffled if those remarks are sent to one of us but meant for another.
I'm a sports journalist, he's a crime scientist, a professor at Temple University and an ex-cop in the United Kingdom and host of "Reducing Crime" podcast. We haven't met, but I told him next time I'm in Philly, I'm going to buy him a healthy Scotch or two.
# The last time Virginia signed twins, it worked out pretty well. That was Ronde and Tiki Barber. This weekend, another set of twins, Destin and Keaten Wade of Spring Hill, Tenn., visited UVA. They are both 4-star prospects. Destin is a quarterback/athlete, and Keaten is a linebacker.
They have both narrowed their final four schools to: Virginia, Tennessee, Kentucky and Louisville. We would expect where one is going, so is the other, just like the Barbers.
# If you're into podcasts while you're walking, running, working out, taking a long bubble bath, chilling, then you should check out the last few that yours truly and Chris Graham of Augusta Free Press have on this website.
There's a very eye-opening one with UVA wide receivers coach and former UVA QB/Receiver Marques "Biscuit" Hagans. Another on Chris and I breaking down the transfer portal and talking about spring football. There's also another with Ralph Sampson and another with Ricky Stokes sharing great stories from their playing days. Plus, we'll have a couple of new ones coming this week.
If you're not into podcasts, I strongly recommend them because they're longer interviews and more like friends sitting down for a conversation.
Comments