Scattershooting: What if Virginia adds 5-star Rice, 4-star Anderson and 4-star Baer to O-Line?
By Jerry Ratcliffe
Scattershooting around the world of Wahoo, while thinking if the right pieces fall in place in UVA's recruiting of offensive linemen, Bronco is going to be smiling for years to come …
Garrett Tujague has already gained commitments from two outstanding offensive line prospects in the past week, starting with Brody Meadows, a 6-foot-7, 315-pound lineman from Bluefield, and from Joe Brown, a 6-3, 285 lineman from Utah. Meadows is a 4-star by Rivals and is a member of the recruiting class of 2022. Brown is a 3-star and will embark on a two-year mission before he joins the UVA ranks down the road.
Something special could be brewing for the future of UVA's offensive line.
The Cavaliers are already one of the five finalists for the nation's No. 1 offensive linemen in Lynchburg's Zach Rice, a 5-star from Liberty Christian Academy. Rice, who visited UVa on June 11 and loved his experience, is also considering Alabama, Notre Dame, Ohio State and North Carolina.
Nicknamed "Big Nasty," Rice is 6-6, 282, and he plays with attitude and nastiness. Remember Jim Dombrowski, UVA College Football Hall of Famer? Ray Roberts? Elton Brown? Mark Dixon? All-Americans. Rice blocks like those guys, doesn't stop until the whistle blows, can take out more than one defender, can pull, run block, pass block, bury an opponent.
While Virginia is going up against some football factories, don't forget that Tujague was the first coach on the scene and that means something to lots of kids. Tujague has a special bond with his linemen, it's more than just football, and that means something to kids, too.
This week, Fisher Anderson, another one of the top line prospects in the nation, announced that he is down to his final four schools: Virginia, Stanford, Northwestern and North Carolina.
Meaning, he eliminated these schools: Virginia Tech, Georgia, LSU, Auburn, West Virginia, Oregon, Michigan, Tennessee, Arkansas, Florida, Louisville, Penn State, TCU and others. Anderson is a 6-7, 275, 4-star from Franklin, Tenn., who is obviously serious about academics (4.5 GPA). He's the sixth ranked player in his state and the No. 23 offensive tackle in the Class of 2022 (also Rice's class).
Then there's also Ryan Baer, 6-7, 330, 4-star out of Eastlake, Ohio. He has been offered by a ton of schools, and although he's considered a Michigan State lean, he has visited only four schools: Michigan State, Virginia, Kentucky and Illinois.
What if Tujague gets 'em all?
I know, the odds of that are unlikely, but not impossible. What if these guys are talking and want to go to the same school and build the finest offensive line in the nation, spearhead one of the nation's best running games, protect dual-threat quarterbacks?
Bronco Mendenhall is really appreciative of what Tujague has built at UVA. For years, the offensive line was the Cavaliers weakness, but that has changed, and now Virginia has its entire O-line returning, some of them three-year starters.
"I'm not known for my patience," Mendenhall told me back in the spring when I asked him about displaying the patience of Job while waiting for Tujague to fix the O-Line problem. "And so it was beyond challenging. Every option was on the table as to what might happen with that group and it's leadership, quite frankley. This is Division I football and Power Five football.
"I wouldn't describe patience as one of the things that fit in with that very well. It's a result oriented business."
All options on the table, hmm. So, Tujague's neck could have been on the chopping block? It would appear so, but he worked tirelessly to recruit and build a line that Mendenhall would be proud of, and one that would keep UVA's QBs clean, while carving out an ever-improving running game.
The present linemen refer to their position coach as "Uncle Tooj."
"You can be personal and you can have fun, have a good conversation, not always about football," said Olu Oluwatimi. "He's kind of like a big brother or father figure sometimes."
Reading between the lines, these big-time O-Line prospects, have noticed, that as well. Sometimes, that is the difference.
Quick hitters …
# It appears that Virginia basketball star Jay Huff has applied for a trademark for the word "HOONICORN," which he was for the Cavaliers, and aims to launch a clothing line bearing that name.
# In case you missed it, UVA third baseman Zack Gelof was named to the All-College World Series team.
# The Cavaliers were ranked No. 6 nationally in the final Baseball America poll.
# Matt Augustin, a right-handed pitcher from Cherry Hill, N.J., has committed to UVA baseball. He's Class of '23 and was named to the Garden State Games. He has an 89-91 mph fastball, along with a splitter and "slurvy" curve ball. He is the top rated player in New Jersey.
# We all know what Craig Littlepage and Jon Oliver started at Virginia in the early 2000's, when their goal was to elevate the athletic program's national profile. Well, it's still kickin'. Our pal, Danny Neckel, came up with this fact, the most NCAA team titles in the past seven years by ACC schools: (1) Virginia 9; (2) UNC 6; (3) Notre Dame 4; (4) Florida State 3; (5) Clemson 2, Duke 2, Syracuse 2; (8) Boston College 1, Wake Forest 1.
# Oh, and by the way, UVA's nine titles ties for fifth-best in the nation with Florida, behind only USC & Oregon (10 each) Oklahoma (11) and Stanford (22).
# Some UVA baseball players have entered the transfer portal: Tate Ballestero (first base), David Coppedge (infielder), Connor Hincks (infielder), Channing Austin (right-handed pitcher), and Jacob Baldino (left-handed pitcher).
# Wahoo baseball signee Casey Saucke is the Gatorade Player of the Year for the state of New York.
# Virginia baseball has also added graduate transfer right-handed pitcher Will Geerdes, who last pitched in college in Feb. 2020. The 6-3, pitcher is from San Antonio Texas.
Support JerryRatcliffe.com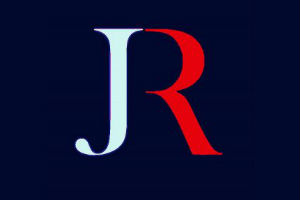 Make a one-time or recurring gift to support JerryRatcliffe.com online below. Your gift is not tax-deductible. Thank you for your support of JerryRatcliffe.com and the "Jerry Ratcliffe Show" podcast!