Scattershooting: Youth, Top 10
By Jerry Ratcliffe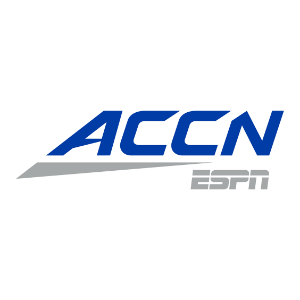 Scattershooting around the ACC, while forgetting that today's Virginia players are even younger than we think …
Case in point, during a recent interview with sophomore wide receiver Tavares Kelly, we were discussing his UVA position coach, Marques Hagans. When asked if he had seen any highlight clips of Hagans as a Cavalier, Kelly said he hadn't.
"I tried to look him up, I heard he played quarterback," Kelly said. "I've said to him, 'Coach, throw me a bomb,' and he'll just laugh."
At that point I had to interject. I asked Kelly, who played high-school ball in Fort Lauderdale, Fla., if he had ever heard of Bobby Bowden, the legendary coach that led Florida State football to one of college football's greatest dynasties.
"No sir, I haven't," Kelly answered.
Florida State's dynasty?
"Nope."
I felt an obligation to tell Kelly about Hagans' performance against Bowden's fourth-ranked Seminoles at Scott Stadium in 2005, the 10th anniversary of FSU's first-ever loss in the ACC in the same venue. In 1995, George Welsh's Cavaliers defeated Bowden's No. 2-ranked team, 33-28, in the final seconds of the game.
Hagans was the key figure in the '05 upset, a 26-21 UVA win. In that game, Hagans passed for 306 yards and used his elusiveness to keep the Seminoles' defense off balance all night long. Afterward, Bowden had seen enough of Hagans.
"We couldn't stop that dadgum No. 18 (Hagans)," Bowden said. "I've never seen a quarterback make as many one-man plays as he made tonight."
After the story, Kelly was amazed.
"He won't brag about it," the soph said of his coach. "He's so modest. He says, 'I do what I can.' I'll ask him, 'Were you good coach, yes or no?' He's modest. When I heard he was good, it made me want to learn from him even more. He's humble and consistent. I already have the humbleness, my mom raised me like that. But Coach has consistency in everything he does. That's something I want to learn from him."
Charlottesville & UVA Top 10
Did you see the Sports Illustrated rankings of the top college football towns, part of the celebration for the 150th anniversary of the game?
Your Charlottesville is No. 10.
The rankings are not all about football, but rather the town's environment, landscape, food and drink offerings, culture and music scenes, that make those towns so appealing.
Here is the Top 10: 1) Madison, Wisconsin; 2) Athens, Ga.; 3) Austin, Texas; 4) Ann Arbor, Michigan; 5) Columbia, Missouri; 6) Boulder, Colo.; 7) Oxford, Miss.; 8) Knoxville, Tenn.; 9) College Station, Tex.; 10) Charlottesville.
I've had the pleasure to experience 8 of the top 10 (missing Columbia, Missouri and Boulder, Colo.).
Charlottesville, you've done yourself proud. Now, how about filling up the football stadium to make things complete.
Short Yardage …
… Virginia's season-opening opponent, Pitt, has lost a key member of its starting defensive unit. Starting defensive end and the Panthers' best pass rusher, Rashad Weaver suffered a season-ending knee injury in training camp. Weaver was considered Pitt's top NFL prospect and observers of the program believed that with his loss, Pitt's defensive line could change from special to ordinary. Weaver's replacement is sophomore Deslin Alexandre.
… Miami has named redshirt freshman Jarren Williams as the Hurricanes' starting quarterback. He didn't get any time last season, mired in the depth chart behind fifth-year Malik Rosier and redshirt freshman N'Kosi Perry. In this training camp, Williams beat out Perry and Ohio State transfer Tate Martell. As we know, Miami played musical chairs with its QBs all season long in 2018.
… This fact by our pal Danny Neckel, a research guru. Virginia leads the nation in holding ranked opponents under 50 points over the last six seasons: Virginia-9, Kentucky-4, Alabama-3, Miami-3, South Carolina-3, Wisconsin-3.
… Former UVA QB Kurt Benkert, who looked great in the Hall of Fame Game, playing most of the contest and sharing time with backup Matt Schaub, was unfortunately injured in the fourth quarter. Looked like a turf toe injury that required surgery.
Benkert recently tweeted that the surgery was a success and thanked everyone for their prayers and support. If it was turf toe surgery, that can be a lengthy comeback.
Meanwhile, Benkert became the answer to an NFL rules trivia question. He was involved in the first-ever instant replay review on a pass interference call.
… If you're new to our website, you might want to go into the archives and check out a two-part series on UVA coach Bronco Mendenhall's $500,000 gift toward the athletic department's master plan, which includes a new football center and a facility for Olympic sports. There's also an interesting piece on Malcolm Brogdon, Joe Harris, and Justin Anderson's involvement with Hoops2o, a project affiliated with Chris Long's "Waterboys," which raises funds to dig wells in Africa.
… If you're a golfer, you should check out our new state golf site, which we just launched: Golfing-Virginia.com  We just got it up, so there's plenty to come. Let us know what you think.
Tony Bennett Hires Penney
Virginia's Tony Bennett announced Tuesday that he had hired longtime friend Kirk Penney as the Cavaliers' director of player development/coaching staff consultant.
If you haven't heard of Penney, he's one of Bennett's most trusted go-to guys in the business. They've been pals since Bennett was a player-coach in New Zealand, following Bennett's brief NBA career. Penney is from New Zealand, and was recommended by Tony to his father, Dick's, Wisconsin team. Penney helped the Badgers make it to the Final Four in 2000.
In fact, Penney was the first Kiwi to play in the Final Four. The second was Jack Salt this past season, yet another connection to the Bennett's, who are only the second father-son combo to ever coach a team to the Final Four. (The Thompson's at Georgetown, were the other).
What is significant about the hire is that Penney helped Bennett with the offensive switch to last season's scheme, which obviously paid huge dividends.
Bennett wanted to find a way that Virginia could spread the floor more with Ty Jerome, Kyle Guy, and De'Andre Hunter. The UVA coach reached out to Penney, who Bennett described "as a little brother to me," during this past season.
"In all your experiences, did you run any stuff that opens up the court more?" Bennett told media he asked Penney, and the New Zealander, who played in the NBA and all over the world, had an answer.
Penney flew to Charlottesville and after a few days they came up with a ball-screen continuity offense, that was simple: a ball-screen on one side of the court, with three shooters on the other side.
"I am excited to reunite with Kirk and add him to the Virginia basketball family," Bennett said. "I have known Kirk for over 20 years and have tremendous respect for him as a person, player, and coach. He will make an immediate impact with our program with his knowledge and experience. We are thrilled to welcome Kirk, his wife, Audra, and children, Olivia, Avan and Ben to Charlottesville."
ACC Quote of the Week
When North Carolina coach Mack Brown showed up at the ACC Kickoff event in Charlotte last month, he was sporting his national championship ring from Texas' title in 2005.
"I wear it for TV, I wear it when I'm speaking, and I didn't know whether to wear it today or not, but I think it's a good sign to our players that we've done this and we know what we're doing. They have to see it … it's big, it's gaudy. But I don't wear it any other time."
Ain't What It Used to Be
When Miami and Florida State ruled the college football world, those coaching staffs also ruled recruiting in the Sunshine State. That's changed over the years as both programs have dropped significantly. In fact, Miami's last conference title of any kind was in 2003 when the Hurricanes won the Big East.
Certainly some of that can be traced back to recruiting. It ain't what it used to be. Not only do those programs have to recruit against Florida, Central Florida, South Florida, and other state programs, but everybody else and their brother.
"Everybody's been recruiting down here for that many years ago, and everybody didn't have the resources the Big 3 had back then," said FSU coach Willie Taggert, entering his second year in Tallahassee. "Everybody recruits the state of Florida now.
"Things are a little bit different now. Times are different. Hundreds of other schools are coming in and the chances are some guys are going to get out of here … you can't have them all."
Taggert said that growing up in Florida, the only outside school spotted recruiting the state back in the day was Nebraska and maybe some Georgia.
New Miami coach Manny Diaz, who grew up in Miami, mostly agreed with his arch rival.
"Florida has always been a major battle ground for recruiting," Diaz said. "We have as good as players as anywhere in the country. Every team in the nation flies an airplane down to Florida to come and recruit our kids.
"The difference for us is we're home. There are guys who take pride in where they're from and they want to see their hometown team be great. If we can have those guys be the core of our recruiting class, that has been how Miami has won in the past."
Diaz said he doesn't pay attention to rankings and stars.
"We feel like that guys growing up in our area are not ranked where they ought to be. If we feel they can play for us, that's all we care about."

Comments