Schedule Altered For Virginia/Louisville; Doubleheader Set For Today
Courtesy UVA Sports Media Relations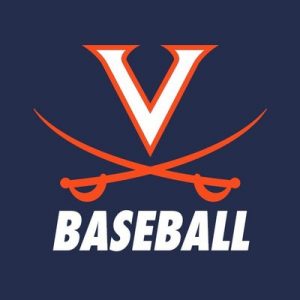 Due to inclement weather in the forecast, the three-game series between Virginia and Louisville, the final ACC home series of the season, will now begin with a doubleheader on Friday at 3 p.m. The second game of the doubleheader will begin approximately 40 minutes after the conclusion of game one.
The final game of the series will take place on Saturday at 4 p.m. All three games will air on ACC Network Extra as originally planned. There will be an audio broadcast of the second game of Friday's doubleheader on WINA 98.9 FM /1070 AM.
Updated Series Schedule
Game 1: Friday – 3 p.m.
Game 2: Friday – 40 minutes after the conclusion of game one
Game 3: Saturday – 4 p.m.
Probable Pitching Matchups
Friday – 3 p.m.
Louisville: LHP Reid Detmers (9-2, 2.08 ERA, 78.0 IP, 17 BB, 120 SO)
Virginia: RHP Noah Murdock (3-4, 5.17 ERA, 62.2 IP, 26 BB, 61 SO)
Friday – 40 minutes after Game 1
Louisville: RHP Bobby Miller (4-0, 3.64 ERA, 54.1 IP, 22 BB, 61 SO)
Virginia: RHP Mike Vasil (1-5, 6.19 ERA, 48.0 IP, 19 BB, 34 SO)
Saturday – 4 p.m.
Louisville: TBA
Virginia: TBA
Leading Off
Virginia (27-20, 10-14 ACC) returns to action after a nine-day layoff for exams. Since 2004, the Cavaliers are 70-32 (.689) after the exam break.
Louisville (39-10, 18-6) will be Virginia's third top-5 and sixth ranked opponent this season. The Cavaliers are 1-4 against top-5 opponents and are 2-7 against ranked foes in 2019.
The last top-5 opponent at Disharoon Park was also the Cardinals back in 2017 when then-No. 2 Louisville took two out of three, including a 4-3 decision in the deciding game.
Virginia will play its final four regular season games at Disharoon Park beginning on Friday night. The home stand will conclude on Tuesday with the home finale against VCU.
Louisville owns an 8-5 edge in the all-time series that began 2015 when Louisville joined the ACC. The Cavaliers have won three of the last five games including two last season in Louisville.
The Cardinals were picked as the overall champion in the 2019 ACC Preseason Coaches Poll and currently own a league best, 18-6 conference record. At the conclusion of the weekend, Virginia will have played the two ACC divisional leaders in back-to-back weeks.
Success at The Dish
The victory on Apr. 24 against James Madison was the 20th of the season for the Cavaliers. Virginia has won 20 or more games at home in all but one season (2015) since Brian O'Connor took over the program in 2004.
Virginia is 446-122 (.785) overall and 105-52 (.669) in ACC play at Disharoon Park during O'Connor's tenure.
Small Margin for Error
Virginia has played in 12, one-run games this season and own a 5-7 mark in those matchups. All but two of those one-run games have come in ACC play.
The Cavaliers have dropped four, series-deciding victories by one run this season including Sunday finales against then No. 4 NC State and then No. 15 North Carolina.
Of the 24 ACC games played this season, 13 have been decided by one or two runs with Virginia owning a 4-9 record in those contests.
Over the past two seasons, Virginia is 9-15 in one-run games against ACC foes.
Last season all-three games against Louisville were decided by one run, with Virginia emerging victorious in the final two. It began a stretch of six-straight one-run games, the only time in 131 years of the program the Cavaliers played in six-straight one run tilts.
Team Notes
Since week 10 (April 15) of the season, Virginia has climbed 53 spots in the RPI and now sit at 59 going into the weekend. The three remaining regular season opponents – Louisville (No. 7), VCU (55) and Virginia Tech (57) – are currently ranked higher. A total of seven ACC teams rank in the top 50 of the latest RPI.
Virginia comes into the series ranked third in the ACC and 15thin the country with a .979 fielding percentage. In ACC play, Virginia owns the top fielding percentage among its league cohorts (.982) and has committed a league-low, 16 errors in 24 conference games.
Virginia comes into the series ranked fifth in the league in team batting average (.288). The Cavaliers have struck out 304 times, the fewest in the ACC and second fewest to Louisville (315).
Player Notes/Trends
Despite the break in action, Tanner Morris still leads the league in doubles with 20. He is the 13th Cavalier to collect 20 doubles in a season and is three shy of matching the school record of 23 held by Stephen Bruno and Dan Street.
Morris is batting .360 in ACC play, the fourth highest average in the league. He has hit safely in 20 of 24 ACC games this season.
Freshman Zack Gelof is tied for eighth in the ACC with 14 stolen bases. His 14 swipes are tied with Jarrett Parker (2008) for the third most by a UVA freshman.
Senior Nate Eikhoff carries a team-high seven-game hit streak into the weekend and has put forth a multi-hit effort in four of the seven games. He has started 102 consecutive games, including all 47 at first base this season.
Two-way player Devin Ortiz has allowed only one run (unearned) in his last 10 innings pitched. His a tied for the team lead in in wins (4) and has 27 strikeouts in 26 innings pitched.
Friday night starter Noah Murdock is coming off a career-high eight-strikeout performance against North Carolina two weeks ago. He earned his third win and factored in the decision in his last six starts after four no-decisions in his first five starts of the year.
Freshman Nic Kent leads the team in RBI with 37, trying to become the first Cavalier freshman to lead the team in RBI since Jon Benick in 1999. He also leads the club in multi-RBI games with 10.
Coaching Connection
Louisville's Dan McDonnell (.719) and Virginia's Brian O'Connor (.709) rank third and fourth, respectively, in winning percentage among active coaches. O'Connor has squared off against the top three coaches in consecutive weeks – Mike Martin (.734), Mike Fox (.732) and now McDonnell.
McDonnell will be the head coach the U.S. Collegiate National team this summer. O'Connor served as the pitching coach on Paul Mainieri's Team USA staff this past summer.

Comments