SG McNeil visiting UVA this week; Vander Plas visiting now; Poindexter finds a home
By Jerry Ratcliffe
West Virginia's second-leading scorer last season, Sean McNeil, is scheduled to visit UVA basketball on Monday and Tuesday. Meanwhile, Virginia received a visit this weekend from former Ohio University forward Ben Vander Plas.
In other UVA basketball news, former Cavalier guard Malachi Poindexter announced on his Twitter account Saturday that he has committed to Illinois State.
McNeil, a 6-foot-4 shooting guard who has one year of eligibility remaining, averaged 12.2 points per game for the Mountaineers last season, while shooting 41.4 percent from the field and 36.8 percent from the 3-point arc. McNeil scored 900 points in three seasons at WVU.
Originally from Union City, Ky., McNeil was the No. 24 overall prospect nationally in the Class of 2019, the No. 11 shooting guard and the top-ranked high schooler in the state of Kentucky. He came to WVU from Sinclair Community College for the 2019-20 season.
After McNeil visits UVA, he plans to visit Cincinnati later in the week and said he possibly will visit Louisville, Ohio State, Texas Tech, Iowa and Indiana.
Vander Plas helped Ohio eliminate Virginia in the first round of the NCAA tournament two years ago. Wahoo fans may remember that Vander Plas was named after the Bennett family, UVA coach Tony Bennett and his father Dick Bennett, who coached Vander Plas' father, Dean, at Green Bay-Wisconsin. Dean was a teammate of Tony Bennett.
Ben Vander Plas is a 6-8 forward who averaged 14.2 points, 6.8 rebounds and 3.1 assists per game for the Bobcats last season.
He is also considering Wisconsin, Illinois, Ohio State, Iowa State and Virginia Tech.
Poindexter was a former Cavalier walk-on from nearby St. Anne's-Belfield School who earned significant playing time throughout this past season.
Support JerryRatcliffe.com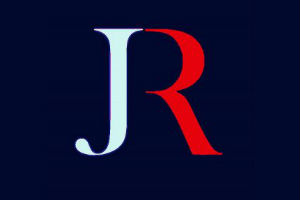 Make a one-time or recurring gift to support JerryRatcliffe.com online below. Your gift is not tax-deductible. Thank you for your support of JerryRatcliffe.com and the "Jerry Ratcliffe Show" podcast!