Shaikh earns spot in ITA Atlantic Regional singles field
Courtesy UVA Media Relations
Three members of the Virginia women's tennis team competed at the qualifying tournament for the ITA Atlantic Regional Friday through Sunday at the Liberty Tennis Complex in Lynchburg.
Sophomore Hibah Shaikh, the No. 3 seed in the singles tournament, won her qualifying final on Sunday to earn a spot in the singles main draw of the ITA Atlantic Regional, which will be held in Charlottesville, Oct. 22-25. Eight singles players and four doubles teams advanced out of qualifying to earn their places in Charlottesville.
The Atlantic Region is comprised of Liberty, Virginia, Old Dominion, James Madison, VCU, William & Mary, Virginia Tech, Richmond, Longwood, Radford, West Virginia and Marshall.
Senior Amber O'Dell and freshman Nicole Kiefer, the No. 2 seed in the double draw, advanced to that bracket's qualifying final, but lost on Sunday and will not be playing in the Regional.
On Friday, O'Dell and Kiefer opened the day with a victory in doubles. Both Shaikh and O'Dell won their opening singles matches to advance to the Round of 32. Kiefer was edged in her Round of 64 match and fell into the back draw. On Saturday, Shaikh topped Charlotte Cartridge of Virginia Tech 6-2, 6-4 to earn her spot in Sunday morning's qualifying final. O'Dell was edged in three sets in singles, but she and Kiefer defeated Helen Heiberg and Marta Buendia of Richmond to advance to the doubles qualifying final.
On Sunday, Shaikh dropped her first set against Camilla Bossi of West Virginia, 6-2, but rebounded with 6-3 and 6-4 wins in the second two sets to punch her ticket. O'Dell and Kiefer played back draw singles matches with O'Dell topping Hope Moulin of JMU in straight sets.
Singles Results
64 — Hibah Shaikh (Virginia) def. Madi Ballow (Marshall) 6-2, 6-3
32 — Shaikh def. Charlotte Cartledge (Virginia Tech) 6-2, 6-4
QF — Shaikh def. Camilla Bossi (West Virginia) 2-6, 6-3, 6-4
64 — Amber O'Dell (Virginia) def. Andrea Campodonico (Richmond) 6-2, 6-2
32 — Rita Pinto (Virginia Tech) def. O'Dell 6-4, 5-7, 6-4
C — O'Dell def. Hope Moulin (James Madison) 6-3, 6-3
64 — Dariya Radulova (Virginia Tech) def. Nicole Kiefer (Virginia) 7-6, 6-4
C — Kiefer def. Maria Saez (Longwood) 7-5, 6-2
C — Erika Cheng (Virginia Tech) def. Kiefer 6-2, 6-2
C — Lisa Fukutoku (William & Mary) def. Kiefer 6-2, 2-6, 10-6
Doubles Results
32 — Amber O'Dell/Nicole Kiefer (Virginia) def. Charlotte Cartledge/Rita Pinto (Virginia Tech) 6-1
16 — O'Dell/Kiefer def. Helen Heiberg/Marta Buendia (Richmond) 6-4
QF — Penny Hsieh/Momoko Nagato (West Virginia) def. O'Dell/Kiefer 6-0
Support JerryRatcliffe.com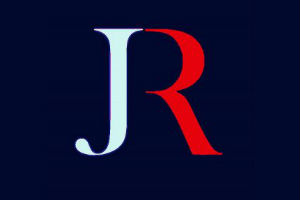 Make a one-time or recurring gift to support JerryRatcliffe.com online below. Your gift is not tax-deductible. Thank you for your support of JerryRatcliffe.com and the "Jerry Ratcliffe Show" podcast!