Shannon Wells names Nicole Miller assistant coach to round out staff
Courtesy UVA Media Relations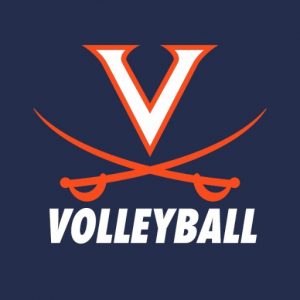 Nicole Miller has been named an assistant volleyball coach, as announced by UVA head coach Shannon Wells.
With more than a decade of coaching experience at the club and collegiate level, Miller comes to Virginia after spending four years at UC Davis, most recently as the associate head coach and recruiting director. Miller rounds out Wells' coaching staff, joining Kris Grunwald who was previously announced.
"I reached out to some of the best club coaches around the country and asked them who they thought was one of the best recruiting coordinators in the country," Wells said. "They provided me with some amazing names, but only one name came across on everyone's list – Nicole Miller. Nicole is experienced and one of the hardest workers in the coaching world. She has earned the right to be called a great recruiter, but she's also is a tremendous trainer. I wanted the best of both worlds in this role and our program is going to benefit immensely from her decision to move across the country and join us in this journey. I am very excited to welcome her to the Virginia volleyball family. "
Miller worked closely with the UC Davis middle blockers, helping a pair of Aggie middles to rank among the top 10 in the Big West Conference in hitting percentage in 2019. In her three previous seasons, she has also helped UC Davis rank among the top four in the Big West in blocks, including standing third in the conference in 2017.
During her tenure with the Aggies, Miller helped mentor seven student-athletes to a total of 10 All-Big West Conference awards, including five first-team honorees, a league freshman of the year, and three selections to the conference's all-freshman team.
Off the court, the Aggies have excelled as well, as a total of 11 student-athletes have gone on to earn 18 Big West All-Academic Team laurels. The seven honorees in 2019 are tied with the 2016 squad for the second-most in the history of the program behind only the nine selections in 2013. She was also the Diversity, Equity, Inclusion Leader within the UC Davis athletic department.
Miller originally hails from Stockton, Calif., and St. Mary's High School, but enjoyed her collegiate playing career and two of her recent coaching stops in the South Atlantic. She arrived at UC Davis by way of Clemson, where she ran the Tigers' recruiting efforts and mentored the program's blocking defense for two seasons.
Prior to her stop at Clemson, Miller spent one season as an assistant coach and recruiting coordinator at Charlotte, where she helped the program to its highest win total since 2006 and its first Conference USA tournament berth in four years. That stint followed a two-year stop at Cincinnati, where her recruiting expertise landed an eventual American Athletic Conference Setter of the Year honoree.
Miller also served as an assistant and recruiting coordinator at Houston (2010-12), which followed her first coaching position, a graduate assistant role at Ole Miss (2008-10). She also coached at the club level, mentoring the Atlanta-based A5 Mizuno Volleyball Club from 2006 to 2008.
Formerly a standout for St. Mary's High School and Delta Valley VBC, Miller played her collegiate ball for South Carolina from 2002 through 2005. She served as team captain for three seasons and posted blocking totals of 106 and a team-high 105 during her junior and senior years, respectively. Besides her on-court success, Miller also earned two Southeastern Conference Good Works Team nods for her volunteer efforts in the community. In the classroom, she made the SEC Academic Honor Roll in 2005.
Miller graduated in 2006 from South Carolina with a bachelor of arts in business economics and a minor in business management. She later earned a master's of education in athletic leadership from Clemson in 2018.