Sharpened Virginia offense helps Cavaliers win back-to-back on road at Clemson
By Jerry Ratcliffe
Brad Brownell didn't need any extra time to pinpoint what caused his Clemson team to lose to Virginia on Tuesday night. No need to look at the film and report back. His analysis was instantaneous.
Brownell's Tigers came into Littlejohn with a four-game winning streak, although their last win came on Dec. 22 in a lopsided win that ended UVA's 11-game winning streak in the series. Clemson was cautiously confident after drubbing the Cavaliers by 17 in Charlottesville.
The layoff may have caused some rust on the Tigers, particularly on offense, but that had nothing to do with a 75-65 loss to visiting UVA.
"It just comes down to defense," Brownell said. "Our defense wasn't good enough tonight. You can't give them 75. You're not gonna beat Virginia when they score 75. That numbers gotta be in the low 60s and we just didn't do a good job. Give their kids credit. They played very well, executed very well and made shots."
Brownell was correct. Virginia shot 54.3 percent overall, mostly because it connected on 66 percent of its 2-point attempts and 87 percent from the free throw line. The 3-point arc remains a problem for the Cavaliers, who made 29 percent of its attempts from there against the Tigers, although the timing of some of the triples made were impeccable, particularly by point guard Kihei Clark.
It was the second straight game where Clark delivered a dagger to UVA's opponent.
In a tight contest at Syracuse last weekend, Clark drilled a deep 3 over the Orange zone for a 68-62 lead, giving the Cavaliers the separation needed to pull away in a 74-69 road win. Tuesday night at Clemson, Clark rode to the rescue again, making a 3-pointer that ended a 7-0 run and gave UVA a 67-59 cushion with four minutes to go. Syracuse made only two baskets the rest of the way.
Led by Jayden Gardner's game-high 23 points on 7 of 11 shooting and 9 of 10 from the free throw line, the Cavaliers enjoyed a strong offensive performance, committed only one turnover the second half and did a better job on the boards while improving to 9-5 overall and 3-1 in the ACC (2-0 on the road in the league).
Virginia coach Tony Bennett noted that his team made adjustments since that last outing against the Tigers _ exactly what Cavaliers fans would expect from their coach _ and that spearheaded the road win.
Of course, UVA's defense was solid, even though it gave up more than the preferred norm.
"Virginia's hard to score against," Brownell said. "We beat 'em over there (Charlottesville), scoring 67 and we scored 65 tonight. You got to guard better to beat these guys. If you get 65, that's pretty good against them."
Bennett shortened his bench, playing eight, all of whom made a contribution, unlike the last meeting with Clemson when UVA's bench was almost nonexistent. The coach also used his mover/blocker more against the Tigers and that paid dividends.
Not only that, but the Cavaliers answered Clemson's physical presence down in the block, where the Tigers had dominated in Charlottesville.
"When UVA basketball has been good, we've had a ruggedness in us," Bennett said afterward. "We played rugged tonight."
Bennett wasn't the only one who noticed that style of play. Brownell did, too.
"I thought they did a good job with P.J. (Hall). I know they doubled him some," Brownell added. "They were very physical with him."
While Hall scored 13 points, he made only 5 of 16 attempts.
Only one other Cavalier scored in double figures behind Gardner. Armaan Franklin put up 13, although he continued to struggled from the arc, making 1 of 6. Four other teammates scored eight points each: Clark, Kadin Shedrick, Reece Beekman and Francisco Caffaro, who gave Bennett some valuable minutes.
"When you're walking such a fine line as we are, you don't get discouraged when the results aren't there," Bennett said. "Syracuse was a big win and we needed that. Every game is a battle for us."
Bennett also revealed that the Syracuse game was almost postponed because of the virus.
"We had about 10 people in our program in protocol," Bennett said. "We almost didn't play the game. It hurt our practices and preparation."
After winning back-to-back on the ACC road, the coach was feeling better about his team.
"Hopefully we're getting better," Bennett said.
There are signs that's the case. With the wins at Syracuse and Clemson, the Cavaliers rose from No. 70 to No. 55 in the Kenpom.com national analytics rankings. The Cavaliers are No. 52 in defensive efficiency, which is a long way from where UVA fans are accustomed to seeing their team.
As Bennett said, it remains a work in progress. That progress continues this Saturday at the end of this three-game road swing in Chapel Hill.
Support JerryRatcliffe.com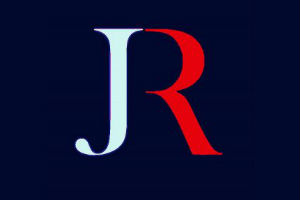 Make a one-time or recurring gift to support JerryRatcliffe.com online below. Your gift is not tax-deductible. Thank you for your support of JerryRatcliffe.com and the "Jerry Ratcliffe Show" podcast!