Shooter Blue Cain chooses Georgia over Virginia in recruiting battle
By Jerry Ratcliffe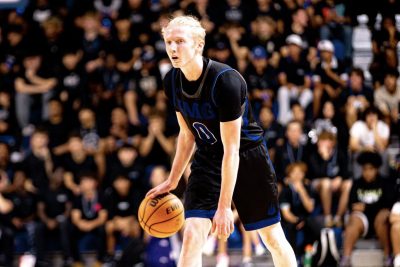 Four-star shooting guard Blue Cain committed to Georgia on Wednesday, choosing the Bulldogs over Virginia and Penn State.
UVA had hoped to land Cain, one of the top shooters in the nation, to boost its offense for next season. The 6-foot-4 guard recently visited Charlottesville and apparently gave the Cavaliers strong consideration.
He is a top-100 prospect out of IMG Academy in Florida, originally from Knoxville, Tenn. Cain averaged 14.3 points per game and 4.1 rebounds as a senior.
Cain originally signed with Georgia Tech last November but asked out of his national letter of intent after the Yellow Jackets dismissed coach Josh Pastner in March.
UVA has two scholarships remaining, one held for Reece Beekman, who is testing the NBA waters but could return to the Cavaliers for next season. He has until the end of the month to make a final decision.