Six Hoos go undefeated on Day 1 at Virginia Duals
Courtesy UVA Media Relations
Six Virginia wrestlers went undefeated on the day to lead the Cavaliers in competition at the Virginia Duals on Friday at the Hampton Coliseum. Wrestling will continue with day two of action as Virginia wrestles individual matches against Kent State wrestlers at 11:30 a.m. and Oklahoma wrestlers at 4 p.m.
Instead of wrestling the traditional dual format, the Cavaliers wrestled a series of individual matches against both Chattanooga and Lock Haven on Friday. In the series of individual matches against the Mocs and the Bald Eagles, Michael Battista (184), Jake Keating (157) and Jarod Verkleeren picked up wins in both sessions.
Jay Aiello (197) went undefeated on the day with a win in the session against Lock Haven and also grabbed a win in an extra match by technical fall. Jon Errico (157) was the other Cavalier to go undefeated on the afternoon with a pair of pins in extra matches.
Justin McCoy won the only match he wrestled on the afternoon.
Notes
Jay Aiello improved to 6-0 on the season with his pin and a win by tech fall on Friday.
Jake Keating returned to the lineup for the Hoos and improved to 7-1 on the season with his pair of wins.
Five Hoos went 2-0 with Aiello and Keating joined by Michael Battista, Jon Errico and Jarod Verkleeren.
The scores of the extra matches have not been posted, but are supposed to be available by the end of the day.
UVA coach Steve Garland
"The day did not start well for us, but our guys really rebounded in the second set of matches. We were able to win five of the six in the second round of matches and looked really good overall. Bonus-point wins by Jarod Verkleeren, Michael Battista and Jay Aiello were the highlights. Brian Courtney got back on track with a solid win and both Jake Keating and Jon Errico won for a second time on the day as well."
Virginia vs. Chattanooga
125: No. 22 Fabian Gutierrez (UTC) tech fall Patrick McCormick, 16-1 (7:00)
133: No. 21 Brayden Palmer (UTC) dec. No. 14 Brian Courtney, 4-0
149: Jarod Verkleeren dec. Noah Castillo (UTC), 8-1
157: Jake Keating dec. Weston Wichman (UTC), 12-10
165: No. 16 Justin McCoy dec. Drew Nicholson (UTC), 10-5
174: Carial Tarter (UTC) dec. Robby Patrick, 6-4 (sv-1)
184: Michael Battista dec. Matthew Waddell (UTC), 3-1 (sv-1)
Virginia vs. Lock Haven
125: No. 27 Anthony Noto (LH) major dec. Patrick McCormick, 18-5
133: No. 14 Brian Courtney dec. Gable Strickland (LH), 5-0
149: Jarod Verkleeren major dec. Dashawn Farber (LH), 15-5
157: Jake Keating vs. Ben Barton (LH), 10-6
184: Michael Battista vs. Colin Fegley (LH), 19-6
197: No. 16 Jay Aiello pinned Parker McCleallen (LH), 2:22
Support JerryRatcliffe.com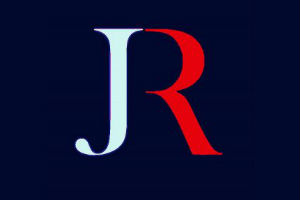 Make a one-time or recurring gift to support JerryRatcliffe.com online below. Your gift is not tax-deductible. Thank you for your support of JerryRatcliffe.com and the "Jerry Ratcliffe Show" podcast!