Slade: Elliott wants to reconnect with Virginia's football past, boost recruiting
By Jerry Ratcliffe
When Tony Elliott was introduced as Virginia's new head football coach a few weeks ago, one of the faces in the crowd to greet him was former Cavaliers All-American Chris Slade.
Fast forward to this week and it came as a pleasant surprise to Wahoo Nation that Elliott has brought Slade aboard his coaching staff.
The move appears to be solid, not only adding a legendary former Virginia player who is well-liked across the Commonwealth, but someone who should impact UVA recruiting inside the state borders, particularly in the famed "757." Slade cut his teeth on coaching for a decade at Pace Academy in Atlanta, where he produced a state championship a few years ago.
"I've gotten to know Tony well over the last nine years," Slade said after Elliott's press conference. "He recruited a couple of my kids at Pace really hard. What you see is what you get, no faking it for the cameras. He was always good to me."
When chatting with Elliott that day, Slade told the new UVA coach that he had been part of the only team in Cavaliers' history to win 10 games in a season (1989).
"His first response to me was, 'why can't we do it again?'" Slade said. "I totally agree with that."
Recruiting will be a huge part of any success like that, and Slade, who had a lengthy NFL career after his stardom at Virginia, believes that is the key. Certainly that is how George Welsh and his staff built UVA's program to attain a 10-win season in '89 and a national No. 1 ranking in 1990.
"We've got to get back in there," Slade said of Virginia recruiting the state. "I was watching the Ohio State game and [the Buckeyes'] running back, the Henderson kid, is from Hopewell. We should be getting guys like that here. I know we can't get everybody, but we've got to get some of those kids here."
Slade should know. He and Tabb High School teammate, Terry Kirby, were nationally respected when they came to Virginia. Kirby was the national high school player of the year and could have gone anywhere.
"Tony is the right fit here," Slade said. "I'm excited. He's going to do great things here."
Slade was also impressed that Elliott has a desire to reconnect with UVA's football past.
"I think Tony's going to be intentional about getting to know the former players and trying to understand exactly what we need to do to get back to the very top," Slade said. "He wants to have a relationship with our football alumni. He's won a lot of big football games and he's coached a lot of good players."
Support JerryRatcliffe.com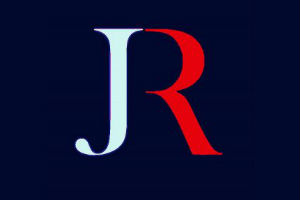 Make a one-time or recurring gift to support JerryRatcliffe.com online below. Your gift is not tax-deductible. Thank you for your support of JerryRatcliffe.com and the "Jerry Ratcliffe Show" podcast!