Slow start dooms Wahoos in ACC/Big 10 Challenge; Bennett frustrated with first half effort
By Jerry Ratcliffe
Virginia's basketball team is growing up before our very eyes, but waiting until the second half to experience that growth was about 20 minutes late from Tony Bennett's view Monday night.
The Cavaliers were sluggish as they plodded their way through an unimpressive first half and dug themselves into a 21-point deficit. They almost got away with it, staging an eye-popping, second-half comeback before losing, 75-74, on a last-second attempt, bowing to visiting Iowa in the ACC/Big Ten Challenge.
Joe Toussaint gave the Hawkeyes (7-0) the lead with 8.4 seconds remaining in the game on a jumper, leaving Virginia's fate in its own hands.
During a timeout with 16 seconds to play, Bennett instructed his team that if Iowa did score to take the lead, not to call timeout, but rather push the ball down the court against the Hawkeyes' three-quarter court pressure. The coach thought his team could get a shot off and it did.
Bennett wanted his guards to attack.
Senior point guard Kihei Clark, who had been a warrior all night (15 points, five rebounds, two turnovers), drove down the floor, got off a layup attempt that rolled off the rim. Teammate Kadin Shedrick had a tip that was blocked. Bennett was hoping for a foul, but the game was over for the 5-3 Cavaliers.
"I was okay with how it ended," Bennett said.
While it was a physical, hard-fought game, as much as the Virginia coach liked the fight in his team — the way it buckled down defensively in the second half, the way his offense came alive after the break — he wasn't happy that it didn't begin the night that way.
"There was passion and grit, but to bury yourself in a 20-point hole," Bennett said. "I hope we'll grow from it. But how we started a game and being that lukewarm in my opinion is not going to get it done for us."
The Cavaliers had defensive lapses in the first half and allowed Iowa to shoot 57 percent from the field (17 of 30), along with five 3-pointers, for a 44-30 lead. Meanwhile, the Cavaliers could hardly buy a triple (2 of 9) and were getting beaten down the floor on fast breaks.
The second half was quite different, as UVA's offense caught fire and shot 63 percent from the field (17 for 27) and opened up the game from Bonusphere, connecting on 7 of 9 from behind the arc (78 percent), mostly behind freshman New Zealander Taine Murray (4 of 6 on triples and 14 points, all in the second half). Meanwhile, the Cavaliers' defense perked up and held Iowa to 31 points.
"We saw some guys step up a little bit," Bennett said. "But we need to grow up in the first half. Frustrated, I let them know the alertness and awareness of being ready to go. We're still trying to find our rotation, what guys can play and when you need to buckle down and get a stop when it's important."
Virginia had shown growth in last week's three wins over Georgia, unbeaten Providence and Lehigh, particularly on the defensive end of the court. In fact, the Cavaliers were the nation's No. 4 team in scoring defense coming into the game, having not allowed an opponent more than 68 points this season.
However, there was no room for error and lack of effort on that end of the floor while hosting Iowa, hosting the nation's No. 1 scoring offense. The high-octane Hawkeyes didn't let up from the get-go.
It was yet another good test for Virginia, which is still trying to build chemistry. Bennett told us last week that this was the "newest team" he had ever coached, which meant it would take some time for this team to come together.
Some players are still trying to grasp the concepts of the intricate "Pack-Line" defense. Bennett is trying to teach simple things and seemed frustrated that if there was a ball screen, some players had to help their teammate.
"If you're near [the ball screen], impact it," he complained. "I don't know if the guys were confused or unsure, but it cost us early."
As we have learned over the past couple of weeks, if someone on the floor is not producing, Bennett hasn't been reluctant to pull them and go to his bench. We saw that with Igor Miličić Jr. last week, and saw it again Monday with Murray, a true freshman who had seen very little playing time until he came in and connected on 5 of 7 shots, including four big 3-pointers that threw a scare into the Hawkeyes.
Bennett had told his bench to always be ready. With Iowa being effective when switching to a zone, why not give Murray a shot? That's exactly what the coach did, which opened up the floor and helped Virginia make a run.
Iowa coach Fran McCaffery knew it wouldn't be easy to come into Tony's house and escape with a win. The Cavaliers have won 84 of 93 games against nonconference opponents at JPJ under Bennett.
"We talked about it," McCaffery said. "You're on the road, you're playing one of the best teams in the country, packed house. At some point in the game, there's going to be some adversity. We overcame adversity a number of different times and got contributions from a lot of different people."
Clark, who hit 6 of 10 shots, including 3 of 4 from behind the arc, thought the second half proved something to the team, although so did the first — but not in the same fashion.
"I mean, that just shows when we play how we want to play, we're pretty good." Clark said. "We stuck with them. We dug ourselves a hole, so battling back from that, it's always tough to come back.
"We have a tendency to come out slow, but we can all see the difference. So just try to come out next game and just try to work on coming out more alert and more ready to look great."
Next game, by the way, is the ACC opener for Virginia when it hosts Pitt (2-4) on Friday (8 p.m.).
Support JerryRatcliffe.com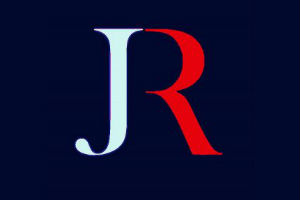 Make a one-time or recurring gift to support JerryRatcliffe.com online below. Your gift is not tax-deductible. Thank you for your support of JerryRatcliffe.com and the "Jerry Ratcliffe Show" podcast!