State, ACC schools to wear UVA helmet decals; Hollins now listed as 'fair;' Shooter held without bond
By Jerry Ratcliffe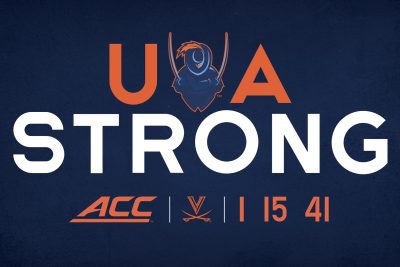 All ACC schools will be wearing Virginia helmet decals in this weekend's games in support of the Cavaliers after Sunday night's tragedy that claimed the life of three players and left another wounded.
In addition, there will be a moment of silence observed at all ACC home football games this weekend, as there has been in various events this week.
"We are heartbroken and devastated over the tragedy [Sunday] at the University of Virginia," ACC commissioner Jim Phillips said. "The ACC is a family and when one member of our family hurts, we all hurt. Our thoughts and prayers are with all of those impacted and we will continue to support UVA in any way possible during this difficult time."
Liberty, JMU, Old Dominion, Richmond and William & Mary — as well as Virginia Tech — have also issued statements that those football programs will also wear the same helmet decal in honor of Lavel Davis Jr., Devin Chandler and D'Sean Perry this weekend: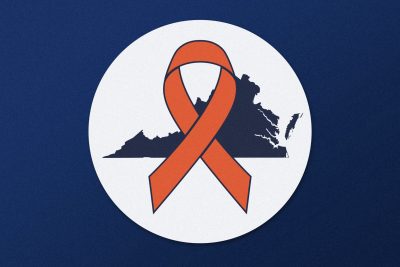 Virginia Tech basketball coach Mike Young came up with a good idea and tweeted that if UVA and Tech decide to play a week from Saturday as scheduled, "We need to have [UVA's] senior day along with ours, among other tributes for them."
Former UVA player Juan Thornhill, a member of the Kansas City Chiefs' secondary, will wear the jersey numbers of the three slain Cavaliers "1 15  41" on his cleats this weekend and a graphic of each player's jersey.
1.15.41 👼🏽🧡💙 wearing these Sunday to celebrate you 3 pic.twitter.com/Q5bJo96PF6

— The_Juan_And_Only (@Juan_Thornhill) November 16, 2022
Many coaches from around the country have reached out with support for Virginia Football, including Pittsburgh Steelers coach Mike Tomlin, Pitt coach Pat Narduzzi, Mississippi State's Mike Leach and many more.
Coastal Carolina's campus community wore blue and orange to show support on Tuesday. Coastal was scheduled to play UVA in football this Saturday, but Virginia canceled the game.
Andy Bitter, who covers Virginia Tech for The Athletic, reported that Hokies linebacker Alan Tisdale said that if the two rivals meet to close the season next week, he's fine with that. If not, some of Tech's players are thinking about coming to Charlottesville to show their respect.
"It's football," Tisdale told Bitter. "But at the end of the day, it's bigger than ball."
Former UVA offensive coordinator Robert Anae, who now holds the same position at Syracuse, issued this statement Wednesday:
"I have profound sorrow for the families and have had unspeakable grief since I found out. I have unbelievable love for the outstanding young men that they were. My sentiment is gratitude to the families for trusting me to be a part of recruiting, developing and mentoring these young men. It has been the highlight of my coaching career. I'll always be tied to them with my heart and soul.
"To the current UVA players and the University, athletic department and football families: God bless our journey as we press forward. Love you all and miss you all." – Coach Anae.
Mike Hollins update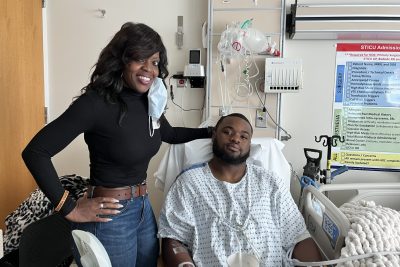 UVA running back Mike Hollins, a junior from Baton Rouge, La., was the lone football survivor from Sunday night's attack by Christopher Darnell Jones Jr.
Hollins was shot in the back and has undergone two surgeries, but is now off the ventilator as his condition continues to improve. He is now listed in fair condition.
The other person wounded in the attack, UVA student Marlee Morgan, has reportedly been released from UVA Medical Center. She was identified publicly by Commonwealth's Attorney Jim Hingeley.
Meanwhile, Hollins' mother, Brenda, told CBS Evening News that apparently her son made it off the bus, but went back to help his friends."
Here is the video of Brenda Hollins' interview:
#UVA First TV interview: the mother of Mike Hollins tells @cbsnews he can't talk but he's using pen and paper to ask about Devin Chandler, Lavel Davis Jr + D'Sean Perry, "What I'm hearing is Mike made it off the bus, but went back to help his friends."pic.twitter.com/SQLRXTyZH3

— Catherine Herridge (@CBS_Herridge) November 16, 2022
Memorial service scheduled for Saturday at JPJ
UVA president Jim Ryan announced via social media Wednesday night that there will be a memorial service at John Paul Jones Arena this weekend to honor Davis, Chandler and Perry.
"As you may have already heard, there will be no football game this weekend, per the decision of the football team and supported by our athletic director, Carla Williams, and Head Football Coach Tony Elliott," said Ryan.
"Instead, there will be a memorial service at 3:30 p.m. at JPJ to honor the lives of Devin Chandler, Lavel Davis Jr. and D'Sean Perry, as well as the two students injured in the shooting, Mike Hollins and Marlee Morgan. The event is open to all and will also be live-streamed."
Ryan said that additional details are to follow.
Shooter arraigned in Charlottesville
Christopher Darnell Jones Jr., charged with three counts of second-degree murder, is bring held without bond.
Jones was transferred from Henrico County to Charlottesville on Tuesday night, and arraigned Wednesday via video conferencing.
Prosecutors revealed that witnesses claimed Jones was not randomly shooting people on the bus after returning from a drama class field trip to Washington, D.C., and that Jones shot and killed Chandler while he was asleep.
Jones did not have his own attorney and will be assigned a public defender until he or his family hire one.