Strong final round gives 'Hoos 10th-place finish at Burns Intercollegiate
Courtesy UVA Media Relations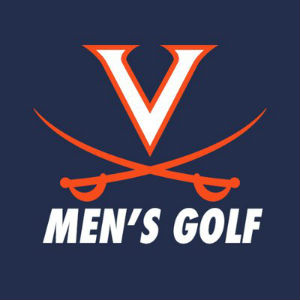 The Virginia men's golf team posted its best single-round score of the season, shooting 9-under 279 Saturday to move up to a 10th-place finish at the John Burns Intercollegiate in Lihu'e, Hawaii. All four of UVA's counting players finished their final rounds under par.
The Cavaliers completed the three-day tournament with a score of 3-over 867. No. 10 Texas A&M won the 21-team event with a score of 19-under 845.
Senior Andrew Orischak led the Cavaliers with a final-round score of 4-under 68. It marked the second time this season he has shot 4-under during a tournament. Orischak tied for seventh place at 4-under 212. He has led UVA in scoring in four of five tournaments this season.
Freshman Pietro Bovari posted his lowest tournament score as a Cavalier, finishing 37th at 2-over 218. He shot 2-under 70 on Saturday, which is his lowest single-round score, bettering the 1-under 71 he posted during the second round.
Junior Jimmie Massie also recorded his best single-round score (71) and 54-hole total (220) for the season on the way to a 47th-place finish. Junior WeiWei Gao was one shot behind him at 5-over 221. He shot 70 during the final round and finished in 56th place. Senior Chris White was 97th at 228.
Senior Nathan Chuwait, who is competing as an individual, finished 118th at 236.
The Cavaliers are off until March 9 when they travel to Aiken, S.C. for the Palmetto Intercollegiate.
John Burns Intercollegiate
Wailua Golf Course
Lihu'e, Kaua'i, Hawaii
Par-72, 6,991 yards
Final Results
Team Results
1. Texas A&M — 288-281-276-845
2. New Mexico — 289-284-277-850
3. BYU — 287-284-285-856
4. Illinois — 290-286-280-857
5. UNLV — 290-291-284-865
T6. Arizona — 293-286-287-866
T6. UNC Wilmington — 287-287-292-866
T6. Saint Mary's — 293-294-279-866
T6. California — 301-286-279-866
10. Virginia — 297-291-279-867
11. North Carolina — 301-288-280-869
12. Long Beach State — 293-297-285-875
13. Cal State Fullerton — 296-291-291-878
14. Santa Clara — 298-297-284-879
15. Grand Canyon — 298-299-283-880
16. UTEP — 298-298-289-885
17. UC Irvine — 288-302-296-887
18. Utah — 301-294-294-889
19. Washington State — 306-293-287-893
20. Hawai'i — 304-293-298-895
21. Northern Colorado — 300-301-298-899
Individual Leaders
1. Sam Choi, New Mexico — 70-70-66-206
2. Ryan Gerard, North Carolina — 74-69-66-209
T3. Giovanni Tadiotto, Illinois — 71-72-67-210
T3. Peter Kuest, BYU — 69-72-69-210
T3. Sam Bennett, Texas A&M — 69-72-69-210
Virginia Results
7. Andrew Orischak — 73-71-68-212
37. Pietro Bovari — 77-71-70-218
47. Jimmie Massie — 75-74-71-220
56. WeiWei Gao — 76-75-70-221
97. Chris White — 73-78-77-228
118. Nathan Chuwait* — 78-77-81-236
* Competed as an individual

Comments