Stronger rushing attack could help underdog Virginia at Louisville today
By Jerry Ratcliffe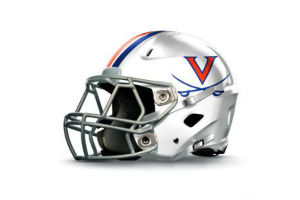 While there's no doubt that Brennan Armstrong and the passing game will be vital in today's Virginia game at Louisville, the running game could be the true key to victory.
The Cavaliers put together a solid running attack in last week's road win against favored Miami. Today, UVA finds itself as another underdog on the road, but if it can control the pace of the game with its running attack, Virginia could string together back-to-back road wins.
"That's what the normal script looks like but sometimes the game does not call for a normal script," UVA offensive coordinator Robert Anae said this week about the running game at Miami. "A lot of times, when it's that, the running game is the first one to go."
Prior to the Miami trip, the Cavaliers had fallen behind early against North Carolina and Wake Forest, causing Anae to shelve the running game and go to almost exclusively throwing the ball. However, at Miami, UVA took an early lead and rushed for 181 yards on the day.
Consider that Louisville's defense is one of the worst in the nation statistically, ranking No. 108 out of 130 FBS teams. The Cardinals are surrendering 434.8 yards per game to opponents.
While Armstrong and a strong group of receivers can pile up big chunks of yardage, Anae may have to depend on the running game to add balance and keep Louisville guessing on the other side of the ball.
The Cardinals are ranked No. 97 in stopping the run (173.6 yards per game, 4.46 yards per carry). They are also ranked No. 84 in team passing efficiency defense, No. 91 in scoring defense (28.2 points per game) and No. 119 in red zone defense.
"Last week we were able to play normal football with the lead, and so yeah, we would like for everything to go normal script-wise, but sometimes the eb and flow of the game doesn't call for that," Anae said. "We do, I believe, have a run game that is threatening and our guys are capable."
Three of UVA's rushers had decent games at Miami with Wayne Taulapapa gaining 62 yards on 11 carries (5.6 per rush), Mike Hollins 42 yards on 10 attempts (3.8) and Keytaon Thompson 3 rushes for 52 yards (15.7 per carry).
"Our running backs played hard, secured the ball, and blocked hard and caught the ball well," Anae said. "From top to bottom, I am really pleased with the direction of that position group."
Thompson, though playing with a fractured wrist, protected by a cast, has been a solid contributor. It's easy to detect that Anae is delighted with what the former Mississippi State quarterback has brought to the team in the form of a receiver and a ball carrier.
"The Mr. Football position," Anae smiled when Thompson was brought up. "He does everything: he blocks, he runs, if he didn't have a cast, he probably would throw it too. Keytaon is developing in all areas to contribute to the football team and when the ball is thrown to you, catch it. When the ball is given to you, run it. When it's not, block for somebody or pull coverage. That's Keytaon's deal."
Thompson did all that at Miami, including delivering a crushing block that helped spring Armstrong's running touchdown against the Hurricanes.
In terms of scripting plays, this is what Anae's call list looked like on Virginia's first three possessions at Miami:
First possession: two running plays, four passes, one sack. Punt.
Second possession: five running plays, six passes. Touchdown.
Third possession: four running plays, six passes. Punt.
While that accounted for only one score, at least the running game had much more of a presence than it had in the prior back-to-back losses.
If Virginia can establish its run game early at Louisville and depend upon the ground attack in short yardage and red zone situations, the Cavaliers could make it a long day for the Cardinals defense.
Support JerryRatcliffe.com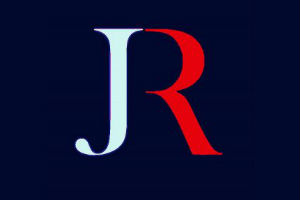 Make a one-time or recurring gift to support JerryRatcliffe.com online below. Your gift is not tax-deductible. Thank you for your support of JerryRatcliffe.com and the "Jerry Ratcliffe Show" podcast!