Swanson hopes momentum continues for UVA women's soccer team vs. FSU in tonight's national semis
By Jerry Ratcliffe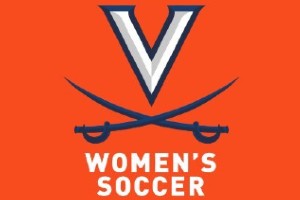 When Virginia's women's soccer team takes the field Thursday night against top-seeded Florida State, it won't be Steve Swanson's first rodeo.
If anyone knows how to dissect the Seminoles, it's Swanson, a 30-year head coach (20 at UVA) and one of the most respected in the game. Earlier this week, Swanson shared some of his knowledge of what he has experienced against FSU, and what it might take to beat the 'Noles.
One of those keys is to catch FSU in transition.
"They're used to possessing in small areas, but that also means they have to defend the bigger area, and I think probably one of the keys is how can we hit them in transition and take advantage of the time that we do have the ball in the space we can get," Swanson said. "That's always been the biggest challenge with them."
UVA lost to FSU in the fall portion of the pandemic-forced split season. The Cavaliers fell behind 3-0 early in that game, came back and knotted the score before dropping a 4-3 decision.
"One of the things our team did very well in that first game was that they just hung in there and managed to battle back and get ourselves back in the game," Swanson said. "We lost it late, but I think there was a lot of positives out of that game."
In that first meeting, UVA had several players coming off a long Covid quarantine, but still made a game of it.
Virginia, which owns the longest NCAA appearance streak in the nation _ 27 straight _ enters Thursday's College Cup semifinals with a 14-4-2 record against top-ranked FSU, unbeaten at 13-0-1. The game starts at 6 p.m. at WakeMed Soccer Park in Cary, N.C. (ESPN2).
The winner will move to Monday's national championship match against the winner of second-seeded North Carolina vs. No. 11 seed Santa Clara. UVA is the only unseeded team among the final four.
"I think it's picking and choosing our moments and seeing if we can get at [FSU] when the opportunity presents itself, but also making sure we're organized and compact at the back, because they're very good in every facet," Swanson said.
This is the third time Virginia has won four consecutive matches to advance to the College Cup under Swanson's direction, including wins over three conference champs to reach the semis.
Because of the split seasons, Virginia played only four games in the spring. Swanson used those, particularly the final two of the regular season against West Virginia, to build his team's confidence. In order to get a gauge on where his team stood, he felt his team needed to play games and he realized that wouldn't be an easy task.
"Those West Virginia games really helped us," Swanson said. "We kind of got a barometer of where we were and what we needed to work on, and only games can do that. Once we had those two games under our belt, we got a little better sense of what we needed to do.
"We had another couple weeks before the actual NCAA tournament where we could train some more, and I felt our team really responded in the last month prior to the NCAA. The big thing was just trying to get momentum and we got that in our first game against SEIU."
Florida State, which won the ACC regular season title in the fall and gained an automatic berth into the NCAA tournament, used a different tactic in the spring.
The Seminoles played four games against professional teams from Orlando and Louisville, played two more games against men's teams, and a "friendly" against arch-rival Florida, as if that term could ever be used in an FSU-Florida competition.
"I think we (FSU and UVA) know each other quite well," said Seminoles coach Mark Krikorian, who has guided Florida State's program since 2005. "A lot of our kids have played with their kids in different national team events and so on. We know that theyare athletic and really dynamic in terms of their attack, and they have been forever.
"I'm not sure how many coaches out there are better than Steve Swanson, so we know that they're going to be extremely organized and prepared. They'll have a great game pland and probably sure they'll have great execution as well."
Florida State holds a 4-3-3 advantage over Virginia in the last 10 meetings, and a 3-2-0 lead in the last five.
Support JerryRatcliffe.com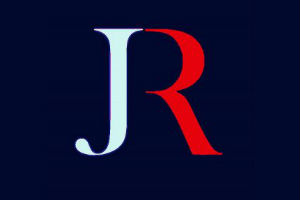 Make a one-time or recurring gift to support JerryRatcliffe.com online below. Your gift is not tax-deductible. Thank you for your support of JerryRatcliffe.com and the "Jerry Ratcliffe Show" podcast!