Syracuse interested in hiring Anae, Beck; Atuaia to Washington State?
By Jerry Ratcliffe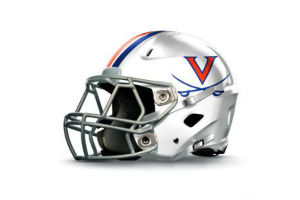 Robert Anae, who exited the Virginia football program over the weekend, may not be unemployed for long. The former Cavaliers' offensive coordinator is being courted by Syracuse.
According to reports, Syracuse coach Dino Babers is interested in bringing both Anae and UVA quarterbacks coach Jason Beck onboard the Orange program. Beck has been named the designated play-caller, formerly Anae's responsibility, for the Cavaliers' upcoming bowl game against SMU in Boston on Dec. 29.
Meanwhile, Pete Thamel of Yahoo Sports reported that Washington State is expected to hire another Virginia assistant, running backs coach Mark Atuaia, who also was part of Mendenhall's staff at BYU before coming to Virginia six years ago.
Babers would like to bring in Anae as Syracuse's offensive coordinator, and Beck as the Orange quarterbacks coach. Babers did not retain Sterlin Gilbert, his team's offensive coordinator/quarterback coach after a 5-7 season (2-6 in the ACC).
Both Anae and Beck came to Virginia with Bronco Mendenhall, who unexpectedly resigned days after the Cavaliers dropped their regular-season finale against Virginia Tech. In that game, Anae's offense had a first-and-goal on its final possession, trailing by five, when he called a highly controversial tackle-eligible pass play that failed miserably.
While Anae directed a record-setting UVA offense this past season, he drew heavy criticism from the fan base for his poor timing and poor choice of "trick plays," and questionable play-calling, along with game strategy.
Beck, on the other hand, is popular with UVA fans, who have expressed interest in new Cavaliers' head coach Tony Elliott keeping the quarterback coach on his new staff. Beck, who also left BYU to follow Mendenhall to Charlottesville, has developed three record-breaking quarterbacks at UVA: Kurt Benkert (Green Bay Packers), Bryce Perkins (LA Rams) and present QB Brennan Armstrong, who is crushing the school's all-time offensive marks.
Armstrong, who appears to be returning to the program for one more year, said he would like to work with Beck for another season.
Support JerryRatcliffe.com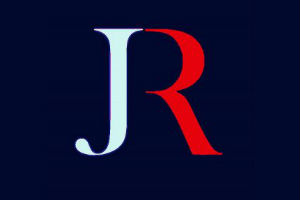 Make a one-time or recurring gift to support JerryRatcliffe.com online below. Your gift is not tax-deductible. Thank you for your support of JerryRatcliffe.com and the "Jerry Ratcliffe Show" podcast!