Tale of the Tape: No. 5 Florida State at Virginia
The fifth-ranked Florida State Seminoles visit John Paul Jones Arena tonight for their second meeting in 13 days with Virginia, in a Super Tuesday ACC battle (7 p.m., ESPN).
FSU (17-2, 7-1 ACC) held off the Cavaliers (13-6, 5-4) on Jan. 15 in Tallahassee, 54-50, and is the hottest team in the conference with 10 consecutive wins. Sophomore guard Devin Vassell sank the deciding 3-pointer with 14.5 seconds left as Kihei Clark committed nine of Virginia's 18 turnovers on the night.
It hasn't necessarily been easy sailing for the 'Noles since then, as they only won their two ACC games in between by a total of five points — 83-79 (OT) at Miami; 85-84 vs. Notre Dame.
FSU enters tonight's contest ranked 17th in the country by KenPom (23rd AdjD, 41st AdjO), while UVA is 52nd overall (2nd AdjD, 257th AdjO).
Vassell, Trent Forrest and M.J. Walker are averaging a combined 36.3 points per game and all three are capable of lighting it up from just about any spot on the floor.
Virginia escaped Winston-Salem with a two-point overtime victory on Sunday behind a career-high 21 points from Tomas Woldetensae. The junior-college transfer has made 13 3-pointers over his last four games, including seven of them against the Demon Deacons.
The 'Hoos will have over a week off before taking the floor again next Wednesday against Clemson at JPJ.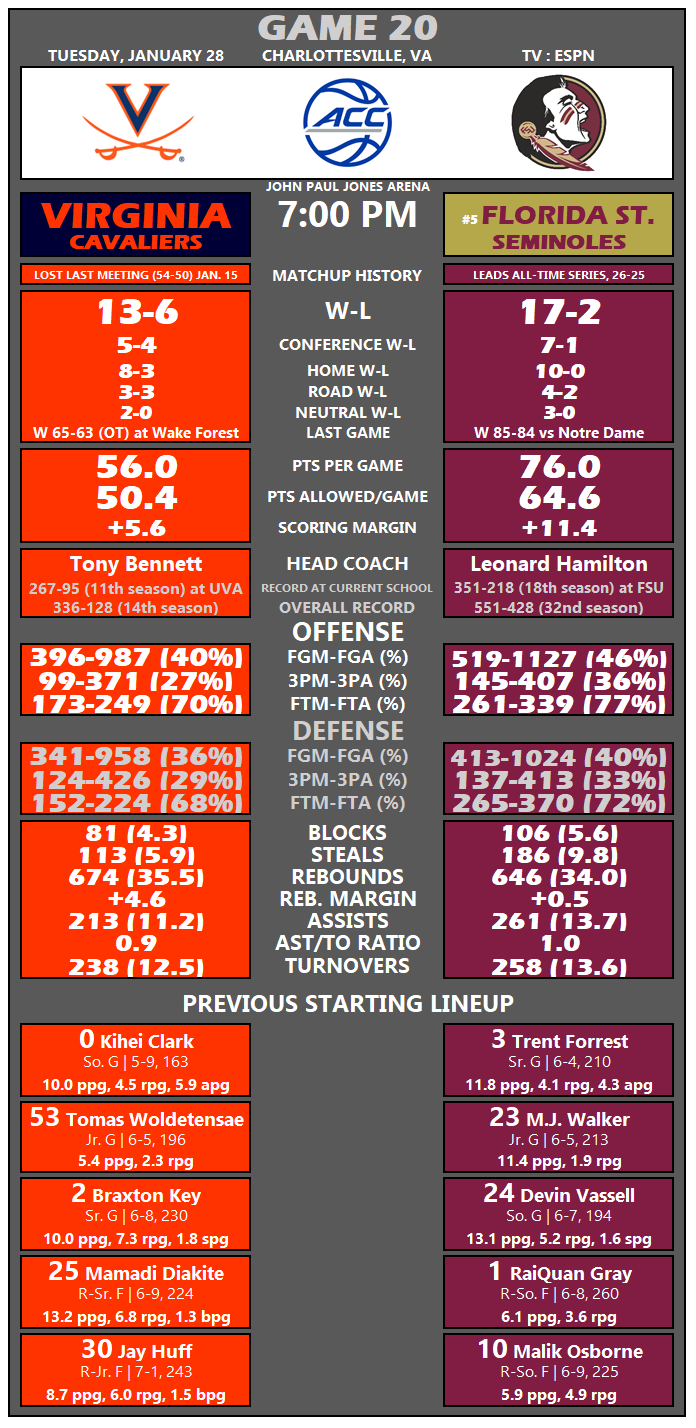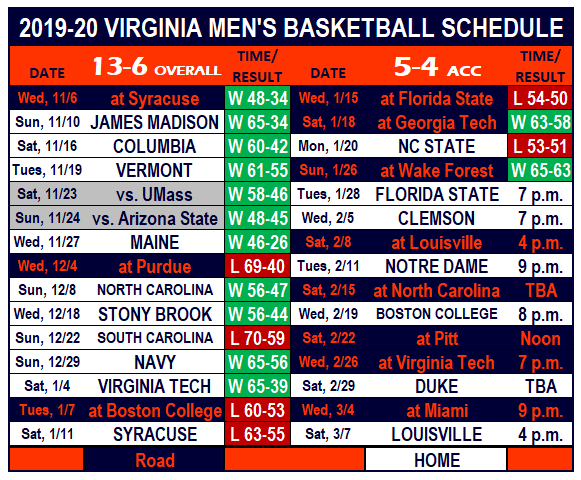 Player Stats
(Through 1/27/20)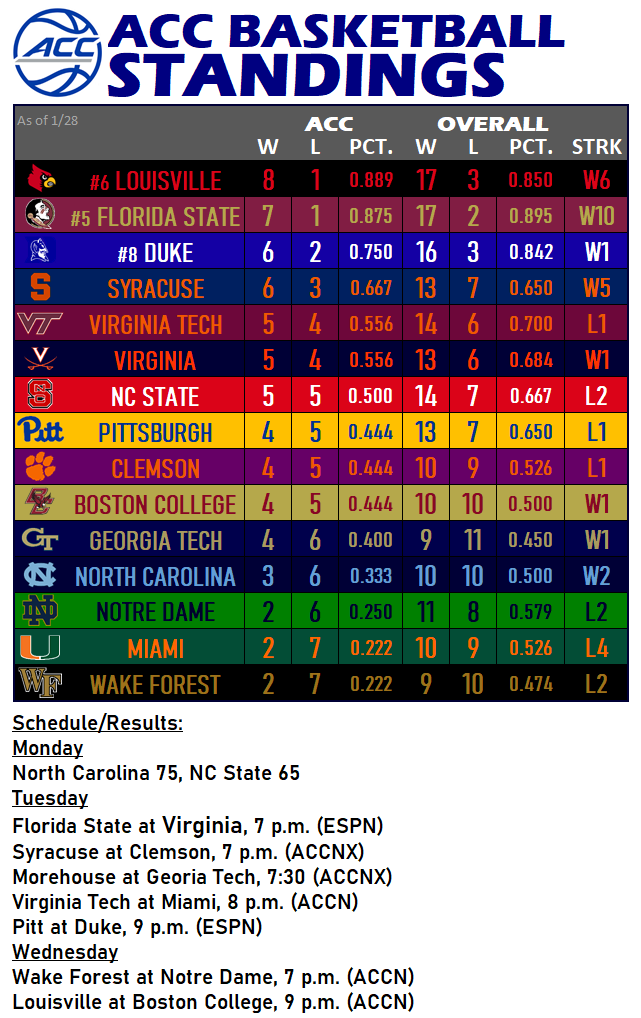 Comments