"The Jerry Ratcliffe Show" debuts on WINA Radio on Saturday; also live streaming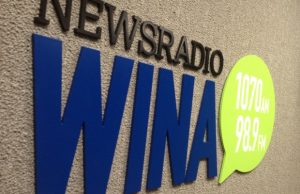 Great news for all of our followers who have wanted to listen to our radio show live online. Starting on Saturday morning, you can!
"The Jerry Ratcliffe Show," which previously had been exclusive to ESPN-Charlottesville, is now also on WINA Radio, the flagship station of UVA athletics. Part of the good news by having a second home for the show is that WINA is streaming live on wina.com, so no matter where you are in the state, nation or around the world, you can listen to our show live.
Wahoo fans won't want to miss Saturday morning's show with former UVA basketball star Joe Harris — yes, "Joey Buckets" will be our featured guest. Joe is with the NBA's Brooklyn Nets in Orlando, Fla., waiting for the season to start again.
Also, Gary Criswell, aka "Coach Criz," will be talking to Hootie about some possible very good news for UVA football recruiting.
To listen to the show, you have two options: WINA Radio on 1070 AM or 98.9 FM, from 7 to 8 a.m. The show will be streaming live at wina.com.
If you miss it on WINA, then you can hear the same show from 9 to 10 a.m. on ESPN-Charlottesville, 102.9 FM and 1450 AM.
Should you miss both of those options, you can listen to our podcasted version later Saturday or Sunday on this website.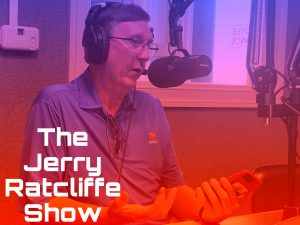 You don't want to miss Joe Harris, one of the best 3-point shooters in the NBA, and a player who helped revive Virginia basketball to its present status.
We've interviewed tons of UVA greats on the show over the past year and a half: Ralph Sampson, Terry Holland, John Crotty, Kyle Guy, Junior Burrough, Barry Parkhill, Bryant Stith, Jeff Jones, Wally Walker, Dave Odom, Jim Larranaga, Pete Gillen, Tom O'Brien, Al Groh, Tiki Barber, Shawn Moore, Thomas Jones, Herman Moore, Matt Blundin, Ray Roberts, Terry Kirby, Chris Slade, Chris Long, Aaron Brooks.
Also Dick Vitale, John Grisham, John Feinstein, Curtis Strange, Bob Rotella, Tony Barnhart, Dan Bonner and a host of doctors from UVA Orthopedics and UVA Sports Medicine. Click here to browse through our audio archives for over 70 hours of interviews with Wahoo legends and more.
Support JerryRatcliffe.com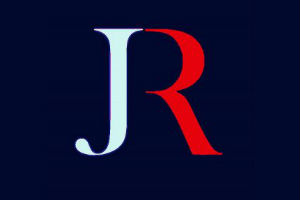 Make a one-time or recurring gift to support JerryRatcliffe.com online below. Your gift is not tax-deductible. Thank you for your support of JerryRatcliffe.com and the "Jerry Ratcliffe Show" podcast!