Three Cavaliers named to USA Baseball's Collegiate National Team Roster
By Jerry Ratcliffe
Three players who helped lead Virginia to the College World Series last month have been named to the 2021 Collegiate National Team by USA Baseball.
Nate Savino, Kyle Teel and Matt Wyatt made the team's 45-man roster, which will be split into Stars and Stripes teams for an intrasquad series starting tonight in Danville, Va.
NC State coach Elliott Avent has been named coach of the team, which features several ACC players among the large roster.
"We are thrilled to have such a strong group representing the U.S. as we tour through the cities of the Appalachian League this summer," said Eric Campbell, USA Baseball Collegiate National Team general manager. "This year's team offers a unique experience to play with, and against, some of the best collegiate baseball talent in the country in some of the best baseball communities, and we are looking forward to an incredible series."
Mississippi State and Virginia lead the way with three players each on the roster. Normally the USA team plays international competition but this year the organization decided to keep everything in the country.
The Stars and Stripes team will play an intrasquad series with 10 of their 11 games in the cities of the Appalachian League, formerly a professional rookie league, but is currently in its first season as a summer collegiate league as part of the Prospect Develpment Pipeline. The Appalachian League also serves as a national team pathway and identification even for the COllegiate National Team and other USA Baseball national teams.
The series begins tonight (7 p.m.) in Danville, followed by a game Saturday in Burlington, N.C., and Sunday, July 4, in Cary, N.C. at 1:30 p.m.
Here's the rest of the schedule: July 6, Greenville, Tenn.; July 7, Johnson City, Tenn., July 8, Bristol, Tenn., July 9, Elizabethton, Tenn., July 10, Kingsport, Tenn., July 13, Pulaski, Va.; July 14, Princeton, W.Va., July 15, Bluefield, W.Va.
Savino, a left-handed pitcher, was a member of the 18U National Team program in 2019.
Support JerryRatcliffe.com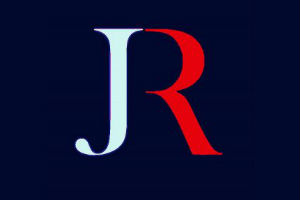 Make a one-time or recurring gift to support JerryRatcliffe.com online below. Your gift is not tax-deductible. Thank you for your support of JerryRatcliffe.com and the "Jerry Ratcliffe Show" podcast!