Three Wahoos, C'ville's Grove qualify for match play at State Am
By Jerry Ratcliffe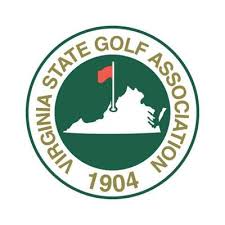 A trio of UVA golfers and Charlottesville's Dustin Groves advanced to the match play portion of the 108th VSGA Amateur Championship on Tuesday at the Country Club of Petersburg.
Groves, a former Wake Forest golfer, was the only Charlottesville golfer outside the UVA members to make the 32-man field after two days of stroke play qualifying.
UVA junior Sam Jung, the first-round leader in qualifying with a 7-under par 65, finished Tuesday's round at 2-under 70 to finish seven strokes behind red-hot medalist Teddy Zinsner. Zinsner, a member at Belle Haven Country Club and a senior at Yale University, posted a competitive course record with a 10-under par 62, breaking a 10-year old Petersburg record.
Zinsner's aggreagate 128, established a new VSGA State Am medalist score of 132, previously held by Greene Hills' Mikey Moyers and Adam Ball of Richmond.
Jung was joined in the qualifying by Cavalier teammates Jack Montague, the 2019 State Open champion, and Liam Powderly. Montague, who is from Manakin Sabot, fired rounds of 71-68_139, to advance, while Powderly finished with a 72-70_142 to claim one of the final four spots in the field.
Groves posted a consistent 70-70_140 to easily move on to match play.
Jung, who is a rising senior at UVA, got the hard work out of the way on Monday to cruise into match play.
"Today was like a casual golf day," Jung said. "I had a pretty good round today. I just tried to take it one shot at a time and play solid golf today. Since I played well [Monday], I just wanted to play well and get ready for [Wednesday]."
Montague sat out 2020 with a shoulder injury.
"It's really fun just being able to compete and play tournament golf again," the rising Cavalier senior said. "Last summer wasn't the most fun. I was in a sling for most of it, so this is awesome."
When Montague last played in the State Am, he had to wait around to see if he made the match play field at nearby Keswick's "Full Cry," course, but this time it was no sweat.
"I had to wait it out for a few hours and then go play in a playoff," Montague said of his previous State Am experience. "Being squarely into match play this time, that was definitely my goal coming in."
A few Charlottesville-area golfers did not make it match play, including Mikey Moyers of Stanardsville (70-79_149), Kyle Bailey of Keswick (74-76_150) and David Passerell of Scottsville (79-80_159).
The match play round of 32 begins Wednesday morning, followed by the round of 16 in the afternoon. Quarterfinals and semifinal will be held Thursday and the 36-hole championship is scheduled for Friday.
Jung, the No. 3 seed, will meet No. 30 Cullen Campbell of Virginia Beach at 9:18 a.m., while No. 17 seed Montague battles No. 16 seed Scott Shingler of Haymarket at 7:39. Powderly, the No. 29 seed, will face No. 4 seed Matthew Monastero of Leesburg at 8:06.
Groves, seeded No. 21, is scheduled to take on No. 12 seed Garrett Kuhla of Richmond at 8:33.
Support JerryRatcliffe.com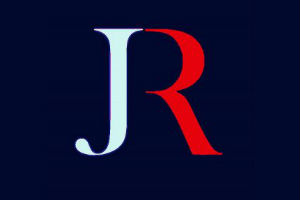 Make a one-time or recurring gift to support JerryRatcliffe.com online below. Your gift is not tax-deductible. Thank you for your support of JerryRatcliffe.com and the "Jerry Ratcliffe Show" podcast!