Tonight's UVA-Mississippi St. CWS game should be a pitchers' duel
By Jerry Ratcliffe
When fans tune in for tonight's Virginia vs. Mississippi State game, and see starter Griff McGarry's numbers, they need to dig a little deeper.
The senior right-hander has been designated as UVA's man on the bump, his 11th start of the season. When Bulldog fans look at McGarry's numbers, they may think their team is in for an easy night.
Not so fast.
McGarry owns an 0-5 record. He has a 6.06 ERA in 35.2 innings pitched. That's only part of the story.
Looking a little closer, the Californian has been a completely different pitcher in his two NCAA appearances. In those two contests, McGarry has thrown 10.1 innings, allowed three runs and struck out 18, nearly two an inning.
In Game 2 of the Super Regionals vs. Dallas Baptist, he had a no-hitter going into the seventh after retiring 11 consecutive Patriot batters from the third inning to the leadoff guy in the seventh. In a showdown match with Old Dominion in the regional, McGarry combined with Brandon Neeck for 24 strikeouts — that's 24 of ODU's 27 outs, the third most in a nine-inning game in NCAA history. He struck out the first six batters he faced.
Expect a pitching duel between McGarry and Mississippi State's Christian MacLeod, who is projected as an early-round draft pick, for the 7 p.m. start (ESPN2).
The 7th-seeded Bulldogs and the Cavaliers won their opening games (UVA, 6-0 over No. 3 national seed Tennessee, and MSU with a 2-1 win over No. 2 seed Texas), and didn't have to go deep into their bullpens, which means there are plenty of fresh arms available.
While Virginia coach Brian O'Connor said that it is just as important to win Game 2 as opposed to the opening game, Omaha statistics beg to differ. O'Connor is correct in noting that if a team wins its opener, but drops the second game, that team is in the same position as if it lost the opener and won the second contest.
However, at the College World Series, 57 of the 69 teams that have won the national title since 1950 won their first game in Omaha.
Still, it's a sure bet that O'Connor will throw everything he has at the Bulldogs.
Because Ameritrade Park is an expansive stadium, usually with the wind blowing in, it's a pitcher's paradise typically resulting in low-scoring games. With both the Cavaliers and Bulldogs loaded with fresh hurlers, tonight's game should be just that.
However, UVA's bats have come alive in the postseason, including the win over Tennessee last week when the Cavaliers knocked out both the Vols' ace, Chad Dallas, and their closer in a four-run seventh inning.
A total of seven Virginia batters banged out 13 hits against Tennessee.
Mississippi State is 46-16 this season, while Virginia is 36-25.
Support JerryRatcliffe.com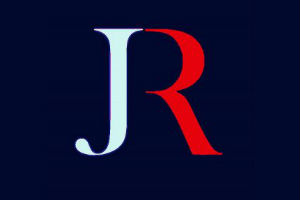 Make a one-time or recurring gift to support JerryRatcliffe.com online below. Your gift is not tax-deductible. Thank you for your support of JerryRatcliffe.com and the "Jerry Ratcliffe Show" podcast!