Tony Bennett on Barry Parkhill: "He's a special man"
By Jerry Ratcliffe
Barry Parkhill and his teammates from the 1971-72 basketball team were honored on the JPJ court during a break in Saturday's game. They were the first Virginia team to earn a national ranking, rising as high as No. 10 in the country that season, giving the school its first national recognition in college hoops.
Parkhill was presented a commemorative basketball that noted this month is the 50th anniversary of the then-mop-haired guard scoring a UVA single-game record 51 points that is still the watermark of the program. "BP," as he's known to friends and teammates, scored the 51 against Baldwin-Wallace on Dec. 11, 1971 (see related story from last week on this website).
Virginia director of athletics Carla Williams made the presentation to Parkhill, who for the past quarter century has served UVA as associate AD for development. He spearheaded the fundraising for John Paul Jones Arena, in which his name is emblazoned on the men's practice court.
"He's a special man," said UVA coach Tony Bennett, who is close friends with Parkhill, a former Cavalier All-American. "When we moved here 13-plus years ago, four houses down the street from Barry and Pat in Glenmore. Barry was great, always there, was so gracious and made me feel so good. He always encouraged me."
Bennett acknowledged how hard Parkhill has worked along with the VAF to help the basketball program. It was Parkhill who took Paul Tudor Jones on a tour of University Hall back in the 1990s to show Jones how obsolete UVA's former facility was, and convinced Jones to help the school rebuild a new arena.
"I haven't met many people that don't like Barry," Bennett said, then cracked, "maybe Bob Rotella (internationally-known sports psychologist) on the golf course at times. I've been in that foursome, so you want to hear some trash talking? These young guys have nothing on Bob and Barry. He's a fierce competitor."
Upon being asked about Parkhill's 51 points, Bennett said Parkhill once said to him, 'You'd like coaching me on the offensive end, Coach Bennett, but not on the defensive end.'"
"I don't buy that, because he's a fierce competitor," Bennett said. "I'm thankful for what Barry has meant to me as a friend, but of course, to the program. He stays in touch with all our guys, has them over, because he genuinely cares."
Support JerryRatcliffe.com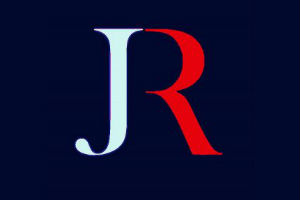 Make a one-time or recurring gift to support JerryRatcliffe.com online below. Your gift is not tax-deductible. Thank you for your support of JerryRatcliffe.com and the "Jerry Ratcliffe Show" podcast!