Top-Ranked 'Hoos Host No. 12 Louisville
Courtesy UVA Media Relations
The No. 1 Virginia women's soccer team (12-0-3, 4-0-3 ACC) continues its homestand on Thursday, hosting No. 12 Louisville (11-1-2, 4-1-2 ACC) in a 7 p.m. match at Klöckner Stadium.
The match will be streamed on ACCNX which streams live on the ESPN app. ACCNX is available through participating TV providers that carry ACC Network. Fans can also follow the action through live stats linked at VirginiaSports.com or by following the program's official Twitter account @UVAWomenSoccer.
QUICK KICKS
• Virginia remained at the top of the United Soccer Coaches poll for the sixth consecutive week
At 12-0-3, UVA is one of only two unbeaten teams nationally (BYU: 13-0-1) entering the week
UVA boasts two of the top goal scorers in the ACC in Diana Ordonez (1st – 13) and Meghan McCool (T2nd – 10) heading into the match with Louisville
McCool earned her first ACC Offensive Player of the Week honor after her game-winner vs. Notre Dame
She has 10 goals this season, including four game winners, passing her goal total from last season
Ordonez has 13 goals through 12 matches played, putting her third nationally in goals/game (1.08)
She leads the ACC in goals (13), points (28), points per game (2.33) and goals per game (1.08)
UVA's 15-game unbeaten streak to start 2019 is the tied for fourth longest in program history
The Hoos are coming off the team's 11th shutout and sixth straight in ACC play after beating the Irish
UVA enters the weekend ranked top five nationally in scoring offense (3rd – 3.0 gpg), goals (5th – 45) and points per game (5th – 8.33)
Laurel Ivory has been part of a stout Cavalier defense that has posted six straight shutouts in the ACC
She is among the nation's leaders in goal against average (2nd – .222) and save percentage (19th – .864)
It has been 617:21 since Ivory and the Cavaliers last allowed a goal – a penalty kick at Wake Forest
The penalty kick by the Demon Deacons is the only goal allowed by Virginia in ACC matches this season
Entering the match with Louisville, the 593:47 of shutout soccer is the fourth longest streak by a keeper and the sixth longest streak by the Cavaliers as a team in program history
Virginia is currently seventh in the RPI and has played nine matches against the top 50 in the RPI
Two remaining matches come vs. teams in the top 50 of  the RPI –  Louisville (11), Boston College (50)
UVA has faced six top 25 teams this season with a 5-0-1 record against nationally-ranked opponents
A LOOK AT THE LOUISVILLE CARDINALS
The Cardinals enter the matchup with a record of 11-1-2 and 4-1-2 in ACC play
Emina Ekic leads the offense with 21 points (7 G, 7 A) and four game winners
Delaney Snyder has three game winners in her four goals scored this season
Louisville has scored 27 goals this season and allowed only nine goals against
Keeper Gabby Kouzelos has four shutouts and allowed seven goals in her time
Kouzelos has also made 35 saves in her 1219 minutes played in goal
THE SERIES WITH THE CARDINALS
Virginia and Louisville have met six times with the Hoos leading the series 6-0-0
The series is split evenly with UVA winning three matches at home and on the road
It's been a tight series with each match decided by a one-goal margin of victory
The Cavaliers have out-scored the Cardinals by a 9-to-3 margin in those matches
UVA won both meetings last year with Meghan McCool hitting both game winners
LAST SEASON AGAINST LOUISVILLE
Virginia and Louisville faced each other twice last season – once in the regular season and once in the quarterfinals of the ACC Championships at Klöckner
Meghan McCool scored in the 1-0 win at Louisville with Taryn Torres and Alexa Spaanstra combining to assist on the goal
Sarah Hernandez hit the UofL goal in that quarterfinal off an assist from Emina Ekic
Spaanstra and McCool hit the two goals for UVA in the ACC quarterfinals with Rebecca Jarrett assisting on the
   Spaanstra goal and Spaanstra and Hana Kerner assisting on the McCool game-winner
KLÖCKNER STADIUM KIND TO CAVALIERS
Virginia has had success at Klöckner Stadium with a 273-50-23 record (.822) since it opened in 1992
In ACC matches played at Klöckner Stadium, UVA holds an 87-26-13 record (.742) through 27 years
UVA won 38 straight home matches (2013-2015), the sixth-longest home win streak in NCAA history
IVORY CLIMBING THE RANKS IN THE RECORD BOOK
In her third season, goalkeeper Laurel Ivory is already working her way into the history books at UVA
Currently, Ivory is fourth all-time in shutouts with 26 solo shutouts in her career heading into Thursday's match
With 37 wins, Ivory is fifth all-time in victories as a keeper – she has a 38-11-8 record for her career
Heading into Thursday's match, Ivory has played 617:21 minutes since the last goal allowed – a PK at Wake Forest
LIMITED SHOT PRODUCTION HAS LED TO SHUTOUT STREAK IN CONFERENCE PLAY – THE LONGEST SINCE 2013
The Cavaliers are in the midst of a six-match shutout streak dating back to a 1-1 draw at Wake Forest (9/20) in the ACC opener
UVA has held teams to six shots or fewer in five of seven ACC matches with NC State (13) and FSU (14) the only in double digits
The six consecutive ACC shutouts is the most since the 2013 season when UVA also shutout six consecutive opponents (10/13-31) to end the regular season
Virginia went a perfect 12-0 in ACC play that season and the Cavaliers shutout nine ACC opponents that year
UP NEXT FOR THE CAVALIERS
Virginia returns to action on Sunday afternoon vs. Boston College at 1 p.m. Sunday
The match closes out the home portion of the regular season for the Cavaliers
Following that match, UVA closes the regular season at Syracuse on Oct. 31
Both matches will be streamed on ACCNX for ACC Network subscribers
Support JerryRatcliffe.com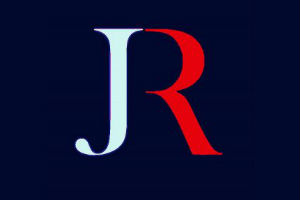 Make a one-time or recurring gift to support JerryRatcliffe.com online below. Your gift is not tax-deductible. Thank you for your support of JerryRatcliffe.com and the "Jerry Ratcliffe Show" podcast!