Top-ranked Virginia prepares for showdown at No. 3 FSU Thursday
Courtesy UVA Media Relations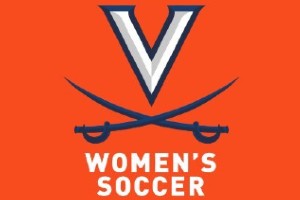 The No. 1 Virginia women's soccer team hits the road to close out the regular season on Thursday night with a 7 p.m. contest at No. 3 Florida State.
HOW TO FOLLOW THE ACTION
Thursday night's match will be broadcast on ACC Network and is available for stream at on the ESPN app and at ESPN.com. Live stats will also be available and links to the live stats and broadcast are at VirginiaSports.com. Fans can also get updates by following the program's official Twitter account (@UVAWomenSoccer).
QUICK KICKS
After four straight weeks at No. 2, the Cavaliers (15-1-1, 8-0-1 ACC) took over the top spot in the rankings this week
Virginia's match against FSU (14-1-1, 7-1-1) will be its seventh against a top-20 team this season. The Cavaliers are 4-1-1 in games against top-20 opponents this season.
Diana Ordoñez leads UVA in goals (13) and points (29). She has 92 points – 8th all-time at UVA. She is tops in in the ACC in goals, points and leads the nation in game winning goals (6).
Ordoñez is sixth at UVA in career goals (40) and one shy of tying Morgan Brian for fifth all-time.
Ordoñez entered the week ranked fifth in active D1 players in points per game for her career (1.64) and tied for fourth in goals per game (0.71). She has a goal or assist in nine of the last 12 games.
She was named ACC Co-Offensive Player of the Week for the second time at the start of the week.
Haley Hopkins tied a career high with five points (2G, 1A) at Syracuse – including the game winner – and hit the game winner vs. the Irish. She matched that with five points (2G, 1A) against Miami.
Alexa Spaanstra came up big for UVA in the last five games with a brace at BC, an assist at Syracuse, a goal and assist vs. No. 17 Notre Dame, an assist vs. UL and a goal and assist vs. Miami.
Spaanstra is tied for seventh all-time at UVA in assists and now has 28 assists for her career.
Laurel Ivory entered the week tied as the NCAA active leader in career shutouts in all divisions (40).
Ivory has 65 career wins and is four shy of tying the UVA record set by Morgan Stearns (2013-16).
Lia Godfrey leads UVA in assists (12) passing her ACC-leading total from 2020. She has a goal or an assist in 11 of the last 14 matches and has a goal and six assists in the last four games.
Godfrey is currently fourth among active D1 players in assists per game (0.55), fourth in total assists this season (12) and sixth in assists per game (0.71) this season.
THE SERIES WITH FLORIDA STATE
Virginia and Florida State meet for the 38th time when the teams face off on Thursday night
The Cavaliers lead the all-time series 21-9-7 and are 6-2-3 in games played at Seminole Stadium
FSU has come on strong in the last 10 years, picking up all nine victories in that time and lead 4-3-3 in the last 11
Virginia won the last meeting in Tallahassee, taking a 1-0 victory in in overtime in the 2019 season
This is the fifth time in the last 10 meetings that FSU or Virginia has been ranked No. 1 at the time of the match
FSU held the top spot in the 2015 regular season (10-25-15) and 2020 NCAA Tournament semifinal (5-13-21)
UVA was No. 1 in both 2019 regular-season matches (10-13-19) and 2019 ACC Tournament semifinal (11-8-19)
CAVALIERS CLINCH AT LEAST A SHARE OF ACC REGULAR-SEASON TITLE
Virginia clinched at least a share of the ACC regular-season title on Sunday when the Cavaliers beat Miami, 6-1
The Cavalier win combined with a Florida State loss at Duke pushed Virginia to the top of the ACC standings
UVA last won the ACC regular-season title in the 2015 season when the Hoos went 9-1-0 in the ACC that season
Virginia also won the ACC regular-season title in the 2013 season when the Cavaliers went 13-0-0
A win or a draw on Thursday night gives the Hoos the regular-season outright – a loss results in a shared title with FSU
SEVERAL HOOS ON FIRE OFFENSIVELY HEADING INTO REGULAR-SEASON FINALE
Virginia has several players who have clicked offensively in recent games as the Cavaliers head into the regular-season finale
Sophomore midfielder Lia Godfrey has a goal and six assists through a five-game stretch to take the ACC lead in assists (12)
Alexa Spaanstra also found a rhythm with four goals and four assists to help a balanced attack as the Hoos surge offensively
Haley Hopkins has five goals and three assists in that span – including game winners vs. Syracuse and No. 17 Notre Dame
Diana Ordoñez has four goals and two assists, including a brace against Miamia and game winners vs. BC and Louisville
Support JerryRatcliffe.com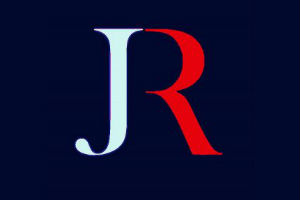 Make a one-time or recurring gift to support JerryRatcliffe.com online below. Your gift is not tax-deductible. Thank you for your support of JerryRatcliffe.com and the "Jerry Ratcliffe Show" podcast!