Toussaint, Willoughby Lead Virginia to Victory at Pitt
Courtesy UVA Sports Media Relations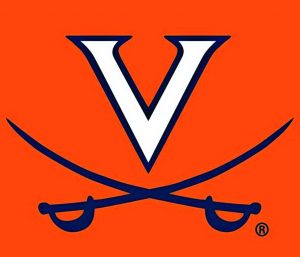 The Virginia women's basketball team picked up a 74-57 road victory at Pittsburgh on Thursday at the Petersen Events Center.
Junior guards Dominique Toussaint and Jocelyn Willoughby led the Cavaliers (8-11, 2-4 ACC) with 19 points apiece. Danielle Garvin of Pitt also scored 19 points. Virginia shot 43.4 percent (23 of 53) and Pittsburgh shot 41.8 percent (23 for 55). Pitt held a 34-32 edge in rebounding.
After a low-scoring first quarter by both teams, Virginia opened the second period with a three-pointer from Toussaint followed by a steal and a fastbreak layup from sophomore guard Khyasia Caldwell to build up a seven-point advantage. UVA outscored Pitt 22-14 in the second period to take a 31-21 lead into halftime.
Pitt (9-11, 0-6 ACC) made four straight field-goal attempts in the third quarter to build up a 11-0 run to tie the game, 37-37, with 4:04 left in the period. A 3-pointer from freshman guard Erica Martinsen ended the run, beginning a 4-of-4 shooting stretch for the Cavaliers as they built back up a 47-39 lead. The Cavaliers mounted a 16-2 run in the fourth quarter to seal the victory.
To view the box score, click here.
NOTES
Khyasia Caldwell scored a career-high 13 points. She was 6 of 9 shooting and also matched her career high in rebounds with five. Caldwell scored six points on 3-of-3 shooting in the second quarter
Senior forward Mone Jones had a career-high five blocked shots.
Toussaint's 19 points matched her career high. It was the fourth time in her career and the third time this season she scored 19 points in a game.
Toussaint led the Cavaliers in rebounding with seven. It was the second time this season she paced UVA in rebounds.
Willoughby was a perfect 8 of 8 from the free-throw line. It was the first time a UVA player was perfect from the line with eight or more attempts since Lauren Moses was 9 of 9 at Richmond on Nov. 16, 2016
Virginia never trailed in the game. The score was tied for 3:03.
Virginia scored 14 straight points in a span of 3:12 in the fourth quarter, making six of its first eight shots (75.0 percent) to start the period.
Virginia was 21 of 24 from the free-throw line (87.5 percent), including going 11 of 12 in the second half
The Cavaliers made their first two shots of the game and then went 0 for 8 from the floor to close out the period, not hitting a field goal for the final 8:31 of the period.
UP NEXT
Virginia returns home to host Wake Forest on Sunday at 3 p.m. The game will be televised on the ACC Regional Sports Networks.

Comments