Track & Field: UVA will send 30 competitors to NCAA East Preliminaries
Courtesy UVA Media Relations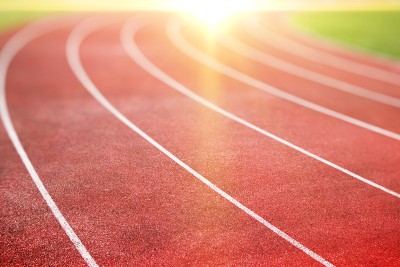 The UVA men's and women's track and field teams will have a total of 30 competitors and two relays entered in the NCAA East Preliminary Championships. The four-day meet takes place in Jacksonville, Fla., next Wednesday through Saturday.
The Cavalier men will have 13 competitors entered in the competition. Their events will take place Wednesday (May 24) and Friday (May 26). Virginia's highest-seeded competitors include: Ethan Dabbs (1st, Javelin), Nate Mountain (1st, 3000m Steeplechase), Derek Johnson (3rd, 3000m Steeplechase), Owayne Owens (4th, Triple Jump) and Conor Murphy (9th, 800m).
The Cavalier women will have 17 individuals entered in 18 events, as well as both the 4×100 and 4×400 meter relay teams. Their events will take place Thursday (May 25) and Saturday (May 27). Viginia's highest-seeded competitors are: Margot Appleton (2nd, 1500m), Ashley Anumba (4th, Discus), Jordan Hardy (6th, Triple Jump), Sam Romano (9th, Pole Vault) and Esther Seeland (9th, 1500).
Additionally, Alix Still has qualified directly to the NCAA Championships in the heptathlon as the No. 22 seed thanks to her school-record performance at the Virginia Challenge with her total of 5662 points. Still will enter the long jump at the East Regional Preliminaries as the No. 42 seed.
The top 12 finishers in each event will advance to compete in the NCAA Division I Men's and Women's Outdoor Track & Field Championships held on June 7-10 in Austin, Texas.
COMPLETE LIST OF VIRGINIA QUALIFIERS
Women:
Sarah Akpan – 100m
Kayla Bonnick  – 100m
Keara Seasholtz – 800m
Margot Appleton – 1500m
Esther Seeland – 1500m
Anna Workman – 1500m
Sophie Atkinson – 10000m
Emily Alexandru – 400 Hurdles
Virginia – 4x100m
Virginia – 4x400m
Carly Tarentino – High Jump
Sam Romano – Pole Vault
Hanne Borstlap – Pole Vault
Trina Barcarola – Pole Vault
Jada Seaman – Long Jump
Alix Still – Long Jump
Jordan Hardy – Triple Jump
Janae Profit – Shot Put, Discus
Ashley Anumba – Discus
Men:
Conor Murphy – 800m
Kenton Bachmann – 800m
Gary Martin – 1500m
Wes Porter – 1500m
Jack Eliason – 5000m
Alex Sherman – 400 Hurdles
Nate Mountain – 3000 Steeplechase
Derek Johnson – 3000 Steeplechase
Yasin Sado – 3000 Steeplechase
Owayne Owens – Triple Jump
John Fay – Hammer Throw
Ethan Dabbs – Javelin
Tyler Zawatski – Javelin