Trey Murphy tearing up NBA Summer League, catching up with Wahoos in the NBA and in professional baseball
By Jerry Ratcliffe
Scattershooting around the world of Wahoo over your morning coffee …
Considering what Trey Murphy III has accomplished so early in the NBA Summer League, one can only imagine how good he would have been had he returned to UVA for one more season. ACC Player of the Year, perhaps?
How good would Virginia be with him on the roster for another year?
Still, Wahoo fans have yet another reason to pound their chest with pride over what Murphy is showing in the Summer League. In his pro debut more than a week ago, he poured in 26 points and hit a high percentage of his shots. In the New Orleans Pelicans most recent outing, he drilled in 22 points, including four triples and six rebounds.
It wasn't so much his offense that impressed New Orleans new head coach Willie Green as it was Murphy's defense.
"He was a monster," Green said of Murphy's performance. "The thing about Trey is that he takes on the challenges at the end of games.
"He doesn't shy away from any best player on any team. Those are the guys you want to go to battle with. I thought he was excellent on the defensive end and that also triggered his offense. So he put together a nice overall game."
The Pelicans, who drafted him as the 17th overall player taken, needed a shooter and were also impressed with Murphy's length (6-foot-9 with an even larger wingspan) and his versatility on the defensive end where he can guard multiple positions.
Coming from Virginia was a surefire indication that he would stand out on that end of the floor.
"I owe a lot of [his defensive prowess] to Tony Bennett," Murphy said. "When you're going through defense for 80 percent of practice, you're going to be a better defender. I appreciate [Bennett] being really hard on me and making me the best defender I can be."
Murphy said he takes more pride on the defensive end because that's been important to him his entire life, stopping his opponent.
Pelicans fans have been impressed that Murphy doesn't really hunt shots but lets the game come to him, never forces shots.
"I just try to play my role," the former Wahoo said. "If I'm open, I'm going to shoot the ball. I'm not going to go out there and take bad shots. I try to make the right play every single time. That's the way I've always played, it was the way I was raised. If I score 26 points or 7 points, as long as we win."
Murphy is just that kind of guy, a point proven at the end of his most recent game when he was being interviewed by a TV crew on the court. His parents were in the stands for the game, and the Murphy we know, took a brief moment at the end of the interview to acknowledge them.
"Hey mama, thank you," Murphy shouted toward the stands and waving at his mom.
Some wondered if his motivation for such a hot start was the fact some NBA teams could have taken him, such as the Golden State Warriors, whom he had worked out for twice, but passed. Maybe a little chip, but not his only motivation. Still …
"I don't go out there to prove people wrong," Murphy told ClutchPoint. "I just want to prove myself right because I believe in myself, and I know what I can do and what I'm capable of."
The Warriors had the seventh and 14th picks, but allowed Murphy to slide after they called him in for two workouts.
"There was not a single workout where someone outplayed me," he said. "I feel like I was the best player on the floor, and as the workouts progressed, I feel like I got better."
The fact the Warriors passed, and had told Murphy they loved his game and him personally, allow him to carry a chip on his shoulder.
"You always think about that stuff when you're out there playing on the court," he said. "But at the end of the day, what's going to happen is going to happen, and you know, they'll see."
UVA in the NBA
Several Cavaliers were already in the NBA, but there's some new faces trying to make a roster or enhance their status with new clubs. Here's an update on who is where:
# Justin Anderson made the Houston Rockets summer league roster and went off for 19 points, 5 rebounds and 4 blocked shots in the club's final game of this summer season.
Said Anderson: "Super thankful for the opportunity to show I'm back healthy and ready to defend and play at a high level. Second half of the summer, I'm taking it to another level."
# In Mamadi Diakite's most recent summer league game for the Bucks, he scored 18 points, had 9 rebounds, 3 steals and 2 assists. In his previous game, Mamadi had 9 points and 10 rebounds.
# Sam Hauser went undrafted, but after signing a free agent deal with the Celtics, it didn't take long for Boston to be convinced that this guy could play. He drilled 20 points and shot a high percentage from behind the arc in his summer league debut, and was quickly signed to a two-way contract. In the Celtics three summer league games, Hauser averaged 9.7 points and shot 40 percent from the 3-point line.
# Braxton Key is player for the Sixers and had 11 points in a 5-for-8 shooting night in a recent game.
# London Perrantes, playing for the Timberwolves, had three assists in 21 minutes, made 1 of 3 field goal attempts, had a couple of rebounds.
# Jay Huff is getting some playing time with the Wizards and recently had an 8-point, 7-rebound game, making 3 of 9 field goals. He was 0 for 3 from deep, which means that he'll have to show the Wizards that he can hit the 3 like he did at Virginia if he wants to stick. Defensively, he struggled to be physical against opposing big men.
# Kyle Guy is hoping to sign a two-way deal with the Warriors. In three summer league games, the former UVA sharpshooter is averaging 12.3 points per game and hitting 41 percent of his shots from the arc.
# Meanwhile, former Wahoo Mike Tobey, who performed well for Slovenia in the Olympics, had to have impressed some NBA people. The problem is, Tobey is still under contract for another season at Valencia in Spain and has a sizeable buyout that an NBA team would have to ante up for.
What's up with UVA Baseball?
# UVA's Griff O'Ferrall led the PGCBL in hitting this summer with a .404 average, while also leading the league in runs (43) and hits (61). Playing for the Auburn Doubledays, he was second in the league in steals 29 of 29 bases. He led the Doubledays in doubles (12) and RBI (27).
# Ethan Anderson was awarded the Top Pro Prospect (position player) in this summers "The Futures League." In 29 games, Anderson had five home runs and 32 RBI, while hitting .427, finishing the summer on a 17-game hitting streak.
# Meanwhile, Jake Gelof had a great summer for Kalamazoo's Growlers of the Northwoods League. Gelof was his team's leader in batting average (.370), slugging percentage (.597) and OPS (1.042). He was second in on base percentage (.445), home runs (5), doubles (10) and hits (44).
# Former Wahoo Ernie Clement had a pretty good night recently when the Clevelander not only hit his first Big League home run, but then hit another homer. He became only the ninth player in Cleveland baseball history to hit their first two home runs of their career in the same game.
Clement said he was definitely not trying to hit a home run in either at bat, but rather just trying to get on base.
# Another former Wahoo, Washington Nationals Ryan Zimmerman broke the franchise (Expos/Nationals) record for most games played.
# UVA baseball has gained a commitment from first baseman/outfielder Walker Buchanan of Jupiter, Fla., Class of 2023. Get this, Walker is the son of former Wahoo baseballer Brian Buchanan, who played in the Yankees organization. He is also the nephew of former UVA basketball player Chris Havlicek.
Quick hits …
# Spotted at JPJ this week: Virginia basketball legend Ralph Sampson and former Wahoo defensive whiz, now graduate assistant coach, Isaiah Wilkins working with Cavalier bigs, including Kadin Shedrick, who has put on some muscle in the offseason.
# Congratulations to former Virginia golfer Ben Kohles, who recently regained his PGA Tour membership for 2021-2022. A member of the Korn Ferry Tour, Kohles has grinded it out since he first had his PGA Tour card in 2013.
There's a pretty funny video on Twitter of Kohles teeing it up with former North Carolina basketball coach Roy Williams in a pro-am event in the Rex Hospital Open. Kohles had no idea at the beginning of the day that he would be paired with Williams, who is a very likeable guy.
Kohles was wearing a Carolina blue shirt.
"This is not a good look for me, I mean I've got on Carolina blue out here. It looks like I'm trying to suck up or something," he said.
Kohles then switched caps with his caddie, who was wearing a Virginia hat.
"I'm going to let this hat remind Coach of all those beatdowns," Kohles cracked
Support JerryRatcliffe.com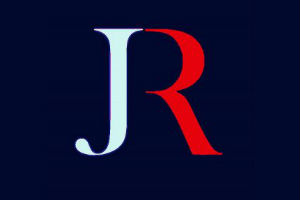 Make a one-time or recurring gift to support JerryRatcliffe.com online below. Your gift is not tax-deductible. Thank you for your support of JerryRatcliffe.com and the "Jerry Ratcliffe Show" podcast!