Trio of Charlottesville golfers ousted at Senior State Am
By Jerry Ratcliffe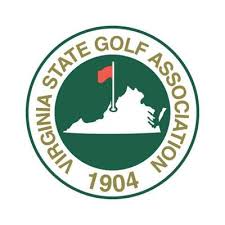 A trio of Charlottesville golfers were eliminated in Wednesday's two rounds of match play in the 74th VSGA Senior Amateur Championship at Birdwood Golf at Boar's Head Resort.
Two of the locals probably hadn't planned on working overtime in the morning quarterfinals, but after going extra holes, both UVA men's golf coach Bowen Sargent and Neil Davis were ousted from the event.
Davis, the fourth seed, lost in 20 holes to No. 29 seed Kevin South of Midlothian. Meanwhile, Sargent, the fifth seed, battled for 21 holes before falling to No. 28 Jay Serrao of Virginia Beach. Both South and Serrao also survived their afternoon matches in the Round of 16 and advanced to Thursday's quarterfinals (more on that later).
Charlottesville's other player who qualified for the match play portion of the event, Farmington Country Club's Philip Mahone (the No. 27 seed), won his morning match with a 4 and 3 upset victory over sixth-seeded Jeffrey Klatt of Manassas. Mahone's good fortune was short-lived as he fell in the Round of 16 to No. 22 seed David Jordan, 4 and 2.
Thursday's quarterfinals is filled with some familiar names in Virginia golfing circles.
Top-seeded Keith Decker, who has won 31 state championships during his career, defeated No. 32 Paras Pandya, 3 and 2 in the morning match, then downed No. 17 Ed Patchett 6 and 3 in the afternoon. Decker will face Serraro of Willow Oaks CC in Thursday's quarterfinals at 8 a.m.
Serraro advanced to the quarters by defeating Sargent and No. 8 Funderburke, 3 and 2.
South, the highest seed still remaining at No. 29, defeated Davis and then No. 13 Williams Jr. in 20 holes, his second extra hole match of the day. South will face No. 12 seed Scott Blankenship, the No. 12 seed from Danville. South plays out of Magnolia Green GC.
Defending champion Buck Brittain, a judge from Tazewell, is the No. 2 seed and he downed No. 31 Jack Allara in 20 holes, then No. 18 Robert Nussey Jr., also in 20 holes. Brittain, who plays out of The Virginian GC, will face No. 7 seed Matt Sughrue of Trump National GC. Sughrue defeated No. 26 Bill Apple, 4 and 3, then No. 10 Rich Buckner in 19 holes.
The final quarterfinals matchup will be No. 3 Jon Hurst of Fredericksburg CC vs. No. 22 David Jordan of Montpelier. Hurst downed No. 20 Scott Richards, 5 and 4, then No. 24 Willie Diggs, 3 and 2. Jordan downed No. 11 Somsak Chivavibul in 20 holes before eliminating Charlottesville's Mahone.
Wednesday's play was even more difficult due to intermittent showers.
Decker said the wind was so strong that he was forced to hit a 3-wood on his second shot on a par 4. Making matters worse, the rain caused him to lose his grip and the ball went into a pond.
"It was not fun at all," Decker said. "I'm glad (the rain) stopped."
Decker, the event's medalist, is hunting his fourth Senior Amateur title and his first since 2016. Serraro, a former University of Virginia player, won the 2019 Senior Am. Decker, who resides in Martinsville and plays out of Roanoke's Ballyhack Club, said he considers Serraro the favorite.
"He's played here a bunch. He's played in a tournament here a couple of weeks ago. He's a UVA guy and all of that," Decker said. "I hope it's a good match."
Support JerryRatcliffe.com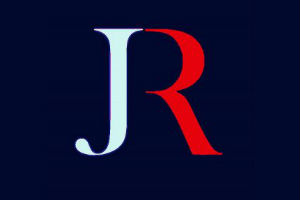 Make a one-time or recurring gift to support JerryRatcliffe.com online below. Your gift is not tax-deductible. Thank you for your support of JerryRatcliffe.com and the "Jerry Ratcliffe Show" podcast!