Trio of Hoos set to compete at World Athletics U20 Championships
Courtesy UVA Media Relations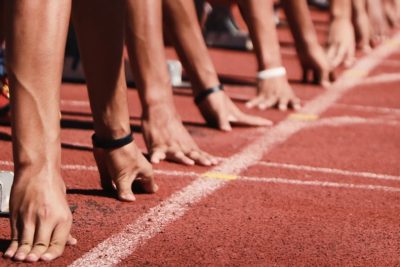 A trio of Cavaliers will travel to Cali, Columbia, to compete in the World Athletics U20 Championships from August 2-5. Mia Barnett will be joined by two incoming first years, Justin Rogers and Will Anthony.
Barnett (USA) will compete in the 1500 meters in Cali, an event she excelled in throughout her first season as a Cavalier. Barnett ran her fastest time at the Virginia Challenge in April 2022 when she clocked the second-fastest time in Virginia history at 4:11.32. Barnett became just the second-ever Cavalier to be named ACC women's freshman of the year and won silver in the 1500 meters at the USATF U20 Championships.
As an incoming first-year, Rogers (USA) is set to compete in the pole vault after a solid senior campaign. The Pennsylvania native cleared a personal-best mark of 5.25 meters (17'3") this season on his way to a gold medal at the USATF U20 Championships.
Anthony will represent New Zealand in a field of 3,000-meter runners as another incoming first year at UVA. Anthony ran his personal-best 3k time this season clocking 8:04.25.
The World Athletics U20 Championships will be streamed live Peacock. Live results will be available on the World Athletics Website.
Athlete Schedule (All Times Eastern)
Mia Barnett, USA – 1500 meters
Heats – Thursday, August 4 – 12:05 p.m.
Final – Saturday, August 6 – 5 p.m.
Justin Rogers, USA – Pole Vault
Qualification – Tuesday, August 2 – 10 a.m.
Final – Thursday, August 4 – 4:05 p.m.
Will Anthony, New Zealand – 3,000 meters
Heats – Wednesday, August 3 – 10 a.m.
Final – Friday, August 5 – 6 p.m.
Comments