Turnovers, poor shooting doom Cavaliers in 67-47 loss at Houston
By Scott Ratcliffe
Virginia ran into a buzz saw on its first road trip of the season, as 15th-ranked Houston built an early lead and cruised to a 67-47 win on Tuesday night.
The Cavaliers (1-2) trailed by as many as 16 points across the opening 20 minutes, with 14 of Houston's 36 first-half points coming off of 12 Virginia turnovers.
Marcus Sasser and Kyler Edwards were on fire in the first half, combining for six 3-pointers as the Cougars (3-0) seemingly couldn't miss. The Wahoos, meanwhile, struggled offensively and couldn't hold onto the rock, as Houston took full advantage of UVA's mistakes.
Despite the miscues and poor shooting (33 percent), Virginia only trailed by 13, 36-23, at the halftime break. Armaan Franklin, who went scoreless in the first half, drove to the hole and drew a foul on the opening possession of the second half, and his two free throws got the Hoos back within 11 with plenty of time for a comeback effort.
No such luck, as that's the closest it would get the rest of the evening. Houston, a Final Four participant a season ago, scored seven unanswered points to push its lead back to 18, and that's about where it stayed for the duration of the contest.
The Cavaliers took care of the ball better after halftime, committing just five turnovers in the second half, but the shooting remained poor. Virginia made just 8 of its 22 shot attempts in the half, including an 0-for-7 performance from beyond the arc.
The Cougars' shooting got better in the second half, as they connected on 12 of 20 attempts and 4 of 7 from downtown, all in all a recipe for disaster for Tony Bennett's inexperienced squad.
UVA finished the game shooting 35 percent (15 for 43) from the floor and 21 percent (4 of 19) from 3-point range. Houston, which shot 49 percent on the night (11 for 20, 55 percent from long range), won the rebounding battle (34-30), assisting on 15 of its 24 made field goals and outscoring Virginia on the fast break, 16-4.
Sasser led all scorers with 19 points (4 for 7 3-pointers), while Edwards (5 for 6) was right behind him with 18. 
As mentioned, all of Franklin's team-leading 11 points came in the second half. No other Cavalier registered double figures, as Kihei Clark and Kody Stattmann — who each sank two triples — finished with 8 points apiece. Clark led the Hoos in rebounding (6), assists (2) and steals (2).
Jayden Gardner, who scored 18 points in each of his first two games as a Cavalier, posted just 4 on Tuesday, making just 1 of his 4 attempts and turning the ball over three times in 24 minutes of action.
Kadin Shedrick had 4 points, 3 boards and 3 blocks, while Reece Beekman registered 6 points.
UP NEXT
The Hoos return to Charlottesville to host Coppin State Friday (ACCNX) at 7 p.m.
Team Notes
Courtesy UVA Media Relations
Houston extended its home winning streak to 28 games
UVA is 47-39 against ranked foes in the Tony Bennett era
UVA is 147-43 (.778) in nonconference action under Bennett, including a 64-35 mark away from John Paul Jones Arena.
Houston started the game on an 8-0 run before a Gardner jumper
The Cougars had 14 points off 12 UVA first-half turnovers
Houston led 36-23 at the half
UVA allowed 16 fast break points
Series Notes
UVA is 3-4 all-time vs. Houston in the series that dates back to Dec. 16, 1982 when the teams squared off in Tokyo, Japan
UVA is 0-3 vs. the Cougars in Houston
Player Notes
Double Figure Scorers: Armaan Franklin (11)
Kody Stattmann matched a career high with a pair of 3-pointers
Kadin Shedrick had a game-high three blocked shots
Malachi Poindexter and Chase Coleman made their season debuts
Support JerryRatcliffe.com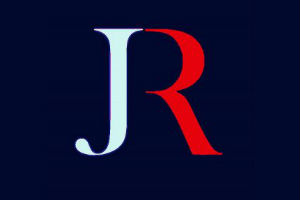 Make a one-time or recurring gift to support JerryRatcliffe.com online below. Your gift is not tax-deductible. Thank you for your support of JerryRatcliffe.com and the "Jerry Ratcliffe Show" podcast!