Two Charlottesville golfers battle in today's VSGA Senior Am quarters
By Jerry Ratcliffe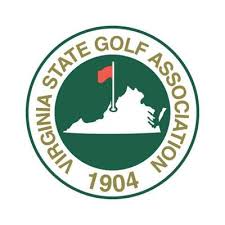 Two longtime Charlottesville combatants are squaring off in the 73rd VSGA Senior Amateur quarterfinals this morning at Vienna's Westwood Country Club.
Bowen Sargent, the No. 11 seed out of Birdwood Golf Club, will battle No. 19 seed Philip Mahone of Farmington Country Club. Mahone is gunning for his second trip to the event's semifinals, having made it for the first time last year.
It was a long day for Mahone in Thursday's round-of-32 and round-of-16 match play, in addition to a three-plus hours of rainstorms. Mahone defeated Paul Gural in 21 holes, then had to make a four-foot par putt on the extended 19th hole of his second match of the day to defeat Matt Sughrue, a former U.S. Senior Amateur finalist.
Sargent, who is the veteran UVA men's golf coach, didn't have to grind it out quite as much as Mahone. In his round-of-32 contest, Sargent downed Bob Bailey, 2-up, then cruised to a 5-and-4 victory over Buddy Patch in his second match of the day. That match didn't begin until 5 p.m., and Sargent was one stroke down to Patch early in that matchup until he tied it on the sixth hole, then won six of the final nine holes to advance to today's quarterfinals.
Three of the top four seeds survived to the quarters with No. 1 seed Steve Serrao, a former UVA golfer, facing off against No. 24 seed Scott Reisenweaver. Second-seeded Keith Decker of Martinsville will battle the 10th seed, Jon Hurst of Fredericksburg, while No. 4 seed Buck Brittain from Tazewell will take on Mike Howell of Centreville.
Third-seeded Matt Sughrue was knocked off by Charlottesville's Mahone.
Comments