UVA 2022-23 schedule breakdown: December
By Scott Ratcliffe
The 2022-23 Virginia men's basketball season is right around the corner, and this week we're breaking down the schedule in four parts. Tuesday, we dove into the team's November opponents, and today, we'll go over what's in store for the month of December.
The 18th-ranked Cavaliers (21-14, 12-8 ACC last season) have just six games in December, with an annual lengthy exam break (11 days) in between. Half of those contests will count in the conference standings, while the Wahoos will also close out the non-conference schedule before heading into the new year with a pair of teams they'd like to get a little revenge against.
Below, we'll dissect each matchup, with every December opponent's key returners, newcomers, last year's numbers, the all-time series history with Virginia, tip-off times, where you can watch if you can't make it to the game, and much more:
Game 8: vs. Florida State Seminoles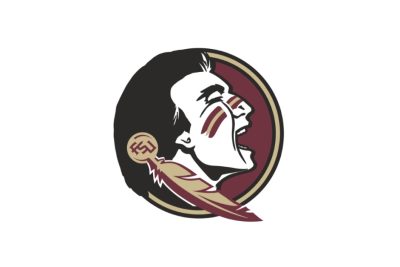 Saturday, Dec. 3 | 2 p.m.
John Paul Jones Arena
TV: ESPN2
Series History: UVA is 26-28 all-time against the Seminoles.
Head Coach (Career W-L): Leonard Hamilton (617-452)
2021-22 W-L: 17-14, 10-10 (8th) in ACC
Postseason: None
2021-22 Final KenPom: 105 (130/106)
Notes: The Hoos' are hoping their ACC opener turns out better than last year's lone heartbreaking meeting against the Seminoles, after losing by a point, 64-63, on a deep-heave Matthew Cleveland 3-pointer as time expired. The Noles are coming off one of their least successful seasons in recent memory, failing to qualify for the NCAA Tournament for the first time since 2016. Coach Hamilton lost four of his starters, but Cleveland — the reigning ACC Sixth Man of the Year — is back in Tallahassee, along with FSU's leading scorer from a season ago, Caleb Mills (12.7 ppg), a redshirt junior guard who transferred in from Houston last year. Highly touted freshman big man Baba Miller (6-foot-11 with guard-like skills) and 7-4 sophomore center Naheem McLeod will be looked to for interior production. Hamilton said that McLeod (4.5 ppg, 2.1 rpg last season) and 6-7 wing Cam'Ron Fletcher (6.8 ppg, 3.4 rpg) were "our most improved players" in the offseason. Also expected to provide an instant lift in the paint on both ends of the floor is 6-9 Brown transfer Jaylan Gainey, who averaged an Ivy League-best 2.2 blocks per night to go with 9.3 points and 6.9 rebounds. At the annual ACC Tip Off last month, FSU was predicted to place fifth. Virginia has lost four of the last five overall against the Seminoles, but have won two of the last three contests in Charlottesville. The teams will play a rematch in Tallahassee on Jan. 14.
Game 9: vs. James Madison Dukes
Tuesday, Dec. 6 | 8 p.m.
John Paul Jones Arena
TV: ACC Network
Series History: UVA is 11-1 all time against the Dukes.
Conference: Sun Belt
Head Coach (Career W-L): Mark Byington (159-118)
2021-22 W-L: 15-14, 6-12 (8th) in CAA
Postseason: None
2021-22 Final KenPom: 227 (185/264)
Notes: JMU notched its first-ever win over the Cavaliers, 52-49, in Harrisonburg last season, and will now attempt to repeat the feat at JPJ. The Dukes return four starters and are led by their top two scorers — redshirt senior guard Vado Morse (15.3 ppg) and graduate guard Takal Molson (12.3 ppg) — as they kick off their first season in the Sun Belt after competing for decades in the CAA. JMU is picked to land in fourth place in its new conference, and Morse was a Sun Belt preseason first-team selection. Forwards Justin Amadi (9.7 ppg), Julien Wooden (7.3 ppg) and Alonzo Sule (7.5 ppg) round out the projected starting five for Coach Byington, who is in his third season with the program after seven successful years with now-conference rival Georgia Southern.
Game 10: vs. No. 3 Houston Cougars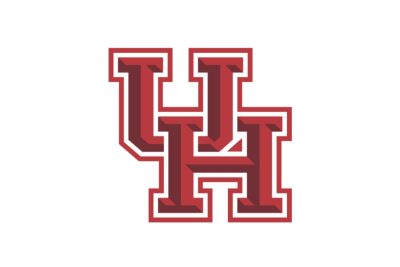 Saturday, Dec. 17 | 2 p.m.
John Paul Jones Arena
TV: ESPN2
Series History: UVA is 3-4 all time against the Cougars.
Conference: AAC
Head Coach (Career W-L): Kelvin Sampson (624-297)
2021-22 W-L: 32-6, 16-3 (1st) in AAC
Postseason: 5-seed in NCAA Tournament; lost to Villanova in Elite Eight
2021-22 Final KenPom: 2 (10 O/8 D)
Notes: The Cavaliers will face another somewhat-familiar opponent, after the then-15th-ranked Cougars blasted the Hoos by 20 points last season in Houston. The Cougars lost four double-figure scorers from last year's Elite Eight squad, including second-leading scorer Kyler Edwards (13.8 ppg). UH, a unanimous choice to win its conference for the fourth year in a row, is led by AAC Preseason Player of the Year Marcus Sasser, a talented guard whose junior season was cut short by a foot injury. He averaged a team-high 17.7 points a night prior to his premature exit. Two of his backcourt mates, juniors Jamal Shead (preseason All-AAC second-teamer) and Tramon Mark (who only played in seven games before suffering a season-ending shoulder injury) should also be important ingredients for the Cougars this season, along with 6-8 newcomer Jarace Walker, the highest-rated freshman in Sampson's now-nine-year tenure. Last month, Walker — the top high school power-forward prospect in the Class of '22 — was unanimously selected as the AAC Preseason Rookie of the Year.
Game 11: at Miami Hurricanes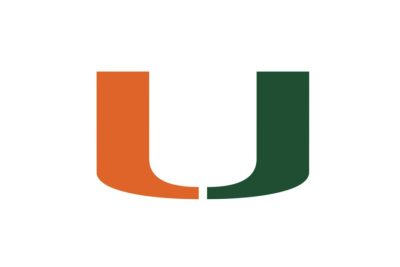 Tuesday, Dec. 20 | 8:30 p.m.
Watsco Center, Coral Gables, FL
TV: ACC Network
Series History: UVA is 15-12 all-time against Miami.
Head Coach (Career W-L): Jim Larrañaga (668-450)
2021-22 W-L: 26-11, 14-6 (4th) in ACC
Postseason: 10-seed in NCAA Tournament; lost in Elite Eight to eventual national champion Kansas
2021-22 Final KenPom: 41 (19 O/107 D)
Notes: The first ACC road game of the season pits Virginia against the Hurricanes. Larrañaga had his team just one more upset win away from a magical run to the Final Four as a 10-seed back in March. UVA took both meetings last season against Miami, which lost three key contributors in Kameron McGusty, Charlie Moore and Sam Waardenburg. However, Isaiah Wong — a preseason All-ACC first-teamer — is back, and one of the top transfers in the country, 6-foot sophomore guard Nijel Pack from Kansas State, can fill it up and is expected to make an immediate impact offensively. In addition, 6-7 forward Norchad Omier, a sophomore transfer from Arkansas State, will add instant size and defense down low. The Hurricanes were picked to finish fourth in the ACC, one spot behind the Cavaliers. This will be Miami's only regular-season contest against Virginia in 2022-23. UVA has claimed victory in the last six meetings with the Canes.
Game 12: vs. Albany Great Danes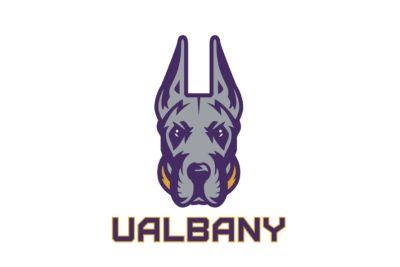 Wednesday, Dec. 28 | 6 p.m.
John Paul Jones Arena
TV: ACC Network
Series History: UVA won the only meeting between the schools in 2007.
Conference: America East
Head Coach (Career W-L): Dwayne Killings (13-18)
2021-22 W-L: 13-18, 9-9 (6th) in America East
Postseason: None
2021-22 Final KenPom: 286 (341/172)
Notes: In the final non-conference tuneup of the season, the Hoos will face a Great Danes squad that was selected sixth in the America East preseason voting. In his second season in Albany, Killings must replace all five starters from last year's team. Sarju Patel (9.4 ppg, 35 percent from downtown in 2021-22), a transfer from Cornell, and Malik Edmead (9.4 ppg, 38 percent from 3), who transferred from Merrimack, were brought in to help fill some of the void in the backcourt, along with Division-III sharpshooter Da'Kquan Davis (23.1 ppg, 38 percent from deep for Arcadia University). Sophomore forward Justin Neely (6.4 ppg, 4.4 rpg off the bench), last year's America East Rookie of the Year, should see his role increased dramatically. We're expecting an easy Wahoo win in this one before heading into the meat of ACC play. Led by J.R. Reynolds and Sean Singletary, UVA won the lone all-time meeting against Albany in the opening round of the 2007 NCAA Tournament in Columbus, OH.
Game 13: at Georgia Tech Yellow Jackets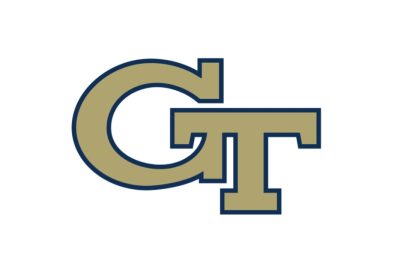 Saturday, Dec. 31 | TBD
McCamish Pavilion, Atlanta, GA
TV: ACC Network
Series History: The Hoos lead the all-time series, 46-40.
Head Coach (Career W-L): Josh Pastner (261-169)
2021-22 W-L: 12-20, 5-15 (14th) in ACC
Postseason: None
2021-22 Final KenPom: 156 (225/110)
Notes: Michael Devoe and Jordan Usher are no longer in the mix in Atlanta, after combining for over 32 points a game last season. Tech struggled through the 2021-22 campaign, finishing next-to-last in the conference standings just one season after capturing its first ACC Tournament title since 1993. The Yellow Jackets were picked to finish dead last in the ACC this season. Senior guard Kyle Sturdivant and junior backcourt mate Deivon Smith are expected to step in as team leaders along with senior big man Rodney Howard, one of two returning starters (Sturdivant). Transfers Lance Terry (6-foot-2 guard from Gardner-Webb) and Ja'von Franklin (6-7 forward from South Alabama) should provide some experience and offensive production right off the bat. Terry has averaged 15.2 points in his six career games against Power Five competition, while Franklin put up 12.2 points and a team-high 7.8 rebounds last season with the Jaguars. UVA has won nine in a row against Tech, and has taken 12 of the last 13 meetings in the series. In mid-February, Jayden Gardner posted a 26-point performance as Virginia prevailed in last season's only meeting with the Jackets at JPJ, 63-53.
Thursday: A look at the Wahoos' January ACC opponents
Comments