UVA ace Andrew Abbott breaking in slowly with Reds farm system
By Jerry Ratcliffe
Former Virginia ace pitcher Andrew Abbott hasn't thrown much as a professional since he was drafted by the Cincinnati Reds, but after three short stints, it looks like he's picked up where he left off with the Cavaliers.
A key figure in UVA's run to the College World Series in June, and one of the nation's strikeout leaders, Abbott was assigned to the Reds' training complex in Goodyear, Ariz., after he was Cincinnati's No. 2 pick (53rd overall player in the draft).
When he appeared on our podcast last month, he wasn't sure if the organization would slowly bring him along for the rest of the summer/fall or shut him down to rest his arm.
"Normally you'll see, especially in my case, probably mid- to late August, probably second or third week of August, you'll see me either be shipped out, or I'll be done throwing because I threw a lot this year," Abbott said on the podcast. "But since I'm throwing right now, I'm pretty confident that I'll probably be sent out somewhere to play."
Abbott was right. Five days ago the Reds shipped him to the Daytona Tortugas, their Low-A affiliate.
Overall, the Reds have been careful with Abbott's arm. He has made three starts (two in Goodyear, one in Daytona).
His results, though, are consistent with his final year with Brian O'Connor's Cavaliers.
Abbott has pitched four innings, allowed one run, one earned run, four hits, struck out seven and no walks.
"They want me to throw another like 15, 20 innings or something like that this fall, just so next year I'm ready to go 140 innings-plus as a full-time starter at whatever affiliate I'm at," Abbott said on the podcast.
"It's a dream come true," Abbott said. "It's been what I've wanted to do since I was six or seven years old. I've had multiple talks with my dad. I've had a lot of people in my life that have been in the professional baseball ranks, some of them have played in the majors. Just to have that recognition for the hard work, that just speaks to me and everyone that's helped me get to where I'm at. It just shows what hard work and dedication can really do for someone."
Support JerryRatcliffe.com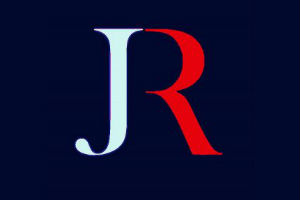 Make a one-time or recurring gift to support JerryRatcliffe.com online below. Your gift is not tax-deductible. Thank you for your support of JerryRatcliffe.com and the "Jerry Ratcliffe Show" podcast!