UVA AD talks NIL deals for Cavaliers, Master Plan, vaccinations and more from ACC Kickoff
By Jerry Ratcliffe
CHARLOTTE, N.C. Less than 50 UVA athletes have agreed to NIL (name, image, likeness) deals thus far, but Cavaliers athletic director Carla Williams knows the storm is coming.
"Whenever there's change, it's challenging and there's a lot of unknown," Williams said Wednesday morning during a break at the ACC Football Kickoff. "Is it scary because it's unknown? Yes. But does it provie opportunities as well? I'm hoping that it will be beneficial for student-athletes everywhere."
Williams and her administration have taken the approach that opportunities are available for UVA athletes, and she has stressed that to her coaches. None of the NIL legislation, passed by the NCAA recently, caught Williams by surprise.
"We've been planning since before the pandemic, so we're working with our partners on Grounds, and also we partner with influencers to help our student-athletes through this process," Williams said. "Anyone that tells you they have figured it out, I'm not quite sure about that. We're learning along the way and hopefully it will be a good thing."
In terms of oversight and policing the new NIL world, Williams will rely heavily on UVA's compliance office.

"Everyone has become part of our compliance office within the department, including myself," WIlliams said.
She is looking at the possibility of adding staff as many universities have done to help the UVA athletic program negotiate the unchartered waters. Several members of her staff have compliance backgrounds, including herself, so she is studying whether more staff needs to be added.
UVA athletes will be permitted to use the program's marks and logos. UVA's policies toward business deals is very permissive, with natural limitations to sports gambling, alcohol and the like.
The pandemic set back Virginia's fund-raising for its $180 million Master Plan, which includes a new football center and Olympic sports housing (see related podcast with UVA's Gerry Capone, Chris Graham and yours truly for an in-depth look at that project).
"It's been a challenge because of the pandemic," Williams said. "We lost a lot of time, so we've got to make up for that. We just started getting back out on the road visiting."
Williams had a visit with potential donors before her interview Wednesday morning in Charlotte.
"It's been a tough road and we've got to get it going back again, to get the fundraising going so we can continue with the project."
Williams said the target date for completing the new facilities is some time in 2023.
In terms of UVA's vaccination process with athletes, she reported that the Cavaliers are above 90 percent. Students can decline the vaccination for Covid via religious or health reasons.
ACC commissioner Jim Phillips said Wednesday that not all member schools can claim that percentage, which leads to questions when it comes to football season, testing, postponements and potentially forfeits.
"We're in really, really good shape," Williams said about Virginia. "The student-athletes that are [in Charlottesville] are 100 percent vaccinated because that's [UVA's] school policy, and we want to compete. We know that being vaccinated gives us the best chance to compete."
Could that be a competitive advantage for Virginia?
"I hope so," Williams said with no hesitation. "We think it's important to be vaccinated and our student-athletes have done a great job of getting there. Our staff and oaches have done a phenomenal job with the vaccinations."
Williams also said that football ticket sales have surpassed expectations for an upcoming season that could be fully operational if Covid issues continue to hold or improve.
Support JerryRatcliffe.com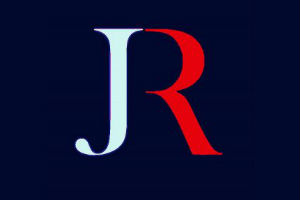 Make a one-time or recurring gift to support JerryRatcliffe.com online below. Your gift is not tax-deductible. Thank you for your support of JerryRatcliffe.com and the "Jerry Ratcliffe Show" podcast!