UVA All-American Thomas Jones remembers his great night at BYU in '99
By Jerry Ratcliffe
Thomas Jones, Virginia's legendary running back of the late 1990s, remembers the Cavaliers' trip to Brigham Young in 1999 like it was yesterday.
Jones, who went on to a fabulous 12-year NFL career, is now an actor, producer and writer in Hollywood, carving out a new niche in his life. The visit to Provo in '99 was something he'll never forget.
He talked about that wild shootout between UVA and BYU on our podcast Thursday. You can listen to the entire interview about his life, football, acting and more wherever you prefer to find your podcasts, or simply click here.
"That was one of the best team trips and games that I've played in," Jones said. "I'd never been to Utah before. I'd actually never been that far west before, so that was an experience."
Jones and his teammates didn't know much about BYU, but the Cougars and their fan base sure learned about the Virginia running back during that game. 
"When we saw that we were playing BYU at BYU on the schedule, we were all kind of anticipating that game," Jones said. "It was an incredible experience, knowing how far away it was. Usually when you play an away game, it's somewhere that you either played the team before, if it's an ACC team, or it's a team that you are at least familiar with the vicinity of those teams."
Even though UVA coach George Welsh had alerted his team to the difference in altitude, Jones and some of his teammates didn't pay much attention to the warning until it was too late. Provo, Utah, is 4,551 feet, compared to only 594 feet in Charlottesville.
"I remember once we got into pregame warmups, I wore a visor on my helmet, a shield on my helmet, and probably about 10 minutes into the warmups, I just couldn't breathe," Jones remembered. "That's when the altitude out there really, really hit me.
"I went to the equipment manager and said, 'Hey, you have to take this visor off. I can't breathe.'"
View this post on Instagram
Another quirk stood out to Jones about that game. Virginia wore all-white uniforms for the first time he remembered. Normally, UVA would wear white jerseys and blue pants on the road, but not this time.
"Coach Welsh was so superstitious and just so conservative that we were shocked that we were wearing all-white, especially a game like that against a team we had never played before. It was cool, different, and a change of uniform gives a different kind of vibe, different kind of energy," the All-American said.
The game was a shootout, a 45-40 Virginia road win, in a game that would be more commonplace today than more than 20 years ago.
Playing in such a unique and different setting reenergized Jones and his Cavalier teammates, especially Virginia's offense.
"It was an incredible game," Jones said.
Ask any BYU fan who watched that game and they remember Thomas Jones.
His breathing turned out to be fine. He ran the ball 35 times for 210 yards and two touchdowns and accounted for almost half of UVA's 432 yards.
"I know I had a nice counter that I cut all the way back and went about 40, 50 yards," Jones said. "But I just remember it being a shootout. It was a fun game. Back and forth. We score, they score. It was big plays the whole game. The highlights from that game for both teams, honestly, you could probably put a nice highlight tape and probably have the majority of the plays of that game as highlights."
Jones remembered his teammates playing well, offensive linemen John St. Clair (still his best friend to this day…they are neighbors in Miami), Noel LaMontagne, opening holes. Demetrius Dotson and Kevin Coffey making big catches. Anthony Southern and freshman Arlen Harris making plays.
"Everyone contributed. It was a total team effort. I was able to break off some runs and wear [BYU] down, but it was a total team effort on defense. Jerton Evans (made an interception in the end zone on BYU's final attempt to score and win the game). I think Tim Spruill picked up a lateral and scored. It was an incredible game."
Jones' advice to Virginia's current players, who traveled to Provo on Friday for a late Saturday night game (10:15 p.m. start Eastern), was to try to get adjusted to the altitude early as he did.
"We heard about it all week, and it's kind of hard to prepare for that, but Coach Welsh would emphasize the same thing over and over again, and sometimes, because Coach Welsh said it so many times, that sometimes you just tuned him out. That was one time that we should have listened," Jones said, although once he lost the visor on his helmet, he was set for an all-star performance against the Cougars.
"[UVA's players] should also be prepared for the crowd," Jones said. "They have a pretty rowdy fan base out there. The stadium is so isolated, it's literally like someone just took a stadium and put it in the middle of nowhere. There's nothing around you but mountains. It's a beautiful backdrop for football. I wish I had a picture of that game in the stadium pregame, before it got really dark and you could actually see the background. It was beautiful. And it gets pretty loud."
Jones said he and his family (three of his younger sisters also graduated from Virginia) still watch Virginia sports, and that his dad, Thomas Sr., roots strongly for the Wahoos. Jones watches whenever he can, but said that when he's on the move, he keeps up with UVA games by following yours truly's Twitter account.
Jones, who finished eighth in the Heisman race his senior season of '99 (he should have finished higher, but in those days ACC players didn't get a lot of respect nationally), said he likes what he has seen in Virginia's offense and in Cavaliers' quarterback Brennan Armstrong, who leads the nation in passing.
"I love his energy," Jones said. "He wants to be great, and you can't help but respect people like that. He makes other people around him better, and that's what I really appreciate about him, that he is accountable. He's putting the team on his shoulders. Those are the kind of players I enjoy playing with. I enjoy watching him play.
"That's how I played. He's got a lot of heart. I don't see how he's not a Heisman front-runner."
For the full fascinating interview about Jones' football career, what led him to acting, all the parts he has played, his favorite role, and the success of his newest TV series and future projects, click on the link above and enjoy.
Support JerryRatcliffe.com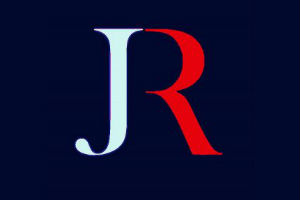 Make a one-time or recurring gift to support JerryRatcliffe.com online below. Your gift is not tax-deductible. Thank you for your support of JerryRatcliffe.com and the "Jerry Ratcliffe Show" podcast!