UVA alums Tom Duquette, Doug Tarring inducted into NILCA Hall of Fame
Courtesy UVA Media Relations
Former Virginia men's lacrosse players Tom Duquette (1970-73) and Doug Tarring (1969-72) have been selected as inductees to the National Interscholastic Lacrosse Coaches Association (NILCA) Hall of Fame, the organization announced today (Jan. 7). Duquette and Tarring are two of 10 members of the 2021 class, the second class to be honored with the first coming in 2019. The induction ceremony will be held at Plandome Country Club in Plandome, New York on March 12. Duquette and Tarring were members of both the 1970 and 1972 national championship teams at UVA.
Duquette coached at St. Anne's-Belfield (STAB) in Charlottesville, Virginia before accepting the head coaching position at Norfolk Academy, which he held from 1981-2019. During his career at Norfolk Academy, Duquette won more than 500 games, led his teams to seven state championships, 13 Virginia Prep League Championships and 21 TCIS championships. He also garnered 22 coach-of-the-year awards and more than 120 of his former players went on to play lacrosse in college. This past November, Duquette was also inducted into the Hampton Roads Sports Hall of Fame.
During his playing days at Virginia, Duquette played attack, served as captain in 1973 and was a four-time All-American, including a first-team recipient in 1973. In 1970, he led the Cavaliers in goals (24), assists (23) and was the ACC's leader in points (47). In 1973, he led the team in assists (28) and points (57). His seven-goal performance against Johns Hopkins in 1970 is tied for fourth all-time in program history. He was the first player in UVA history to tally 100 career goals. In 2001, Duquette also became the sixth player in UVA history elected to the National Lacrosse Hall of Fame, joining Bill Hooper (1976), Pete Eldredge (1990), Jay Connor (1994), Jim Potter (1997) and John Driscoll (1998). A resident of Virginia Beach, Virginia, he was inducted into the US Lacrosse Charlottesville Chapter Hall of Fame, the US Lacrosse Greater Baltimore Chapter Hall of Fame, and the Virginia Sports Hall of Fame.
Upon capturing the 1972 national title, Tarring was hired as the junior varsity coach at STAB, a position that he held from 1973-78. In 1979 he took over the varsity program after the departure of Duquette and remained head coach for 31 seasons. For his career, he compiled a record of 407-132 and won seven state championships, including titles in his final two seasons at STAB. He also won national coach-of-the-year honors, mentored numerous high school All-Americans that went on to play collegiate lacrosse, and helped mold STAB into a nationally renowned powerhouse in the sport of lacrosse.
In addition to being a two-time national champion at UVA, Tarring was a four-year letter winner as an attackman. In 1969, he scored 12 goals on 48 shots and collected 21 ground balls. Tarring currently serves as the analyst for UVA men's lacrosse games on the radio (WINA).
Support JerryRatcliffe.com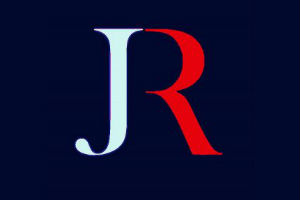 Make a one-time or recurring gift to support JerryRatcliffe.com online below. Your gift is not tax-deductible. Thank you for your support of JerryRatcliffe.com and the "Jerry Ratcliffe Show" podcast!