UVA baseball coaches hit recruiting trail, Wahoos get transfer pitcher from Southern Cal
By Jerry Ratcliffe
Virginia baseball has added another pitcher to its roster for next season in Brian Gursky, a transfer left-handed pitcher from Southern Cal.
Gursky appeared in 14 games for the Trojans last season and started five times. A native of Indiana, the southpaw struck out 26 batters, walked only 11 in 30.1 innings pitched.
The former USC hurler will only add to the depth from this recruiting class, which could lose players to the Major League Baseball Draft on July 13, a topic UVA coach Brian O'Connor addressed during a recent appearance on our podcast.
"We'll find out about the incoming recruits and what our team's going to look like next year after this draft passes," O'Connor said. "We've got a couple of our recruits that are pretty highly thought of for this year's draft, and you just have to do the best you can to recover if you do lose them.
"It's good that you're getting that level of a recruit, but if it doesn't pan out for you, they actually don't wear your uniform, this is of no benefit to you."
One of those is Benny Montgomery, an outfielder from Lewisberry, Pa., who Baseball America projects to be the first high school outfielder taken in the first round.
"He's projected to be one of the first 15, 20 picks in the draft," O'Connor said. "When Benny committed to us his freshman year in high school, nobody knew, Virginia didn't know, professional baseball didn't know, nobody knew that Benny Montgomery would develop ito a first round pick, because it's so early, you just don't know how it's going to end up panning out for you."
Baseball America believes Montgomery will be the No. 23 player taken in the first round, which would put him in a position to claim a $2.9 million signing bonus, which would make it very difficult to turn down.
O'Connor also has two more recruits from the Class of 2021 that are ranked as possible top 500 prospects: Casey Saucke II, a shortstop/pitcher from Rochester, N.Y., and Shane Panzini, a right-handed pitcher from Red Bank, N.J.
Panzini is ranked the No. 240 prospect by Baseball America, while Saucke is ranked No. 477.
Coach Kevin McMullan and Coach Drew Dickinson hit the recruiting road last week, while O'Connor will join in this week.
"We haven't recruited since COVID started, the fall before COVID started because Nov. 1 up until April 1 is a shutdown period for us in recruiting," O'Connor said. "It's been 20 months since college baseball coaches have been out on the recruiting trail.
"We're itching, ready to roll. We've been doing recruiting over video for 20 months, so we're going to be all over the place the next six, seven weeks trying to see as many players as we can."
Having a fifth College World Series appearance packed in their luggage will certainly be nice icebreaker for the Virginia coaching staff when they call on potential prospects.
During that podcast chat with yours truly and co-host Chris Graham (you can find it under the podcasts icon on the site), O'Connor told a story about Max Kranick, a right-handed pitcher out of Scranton, Pa., who committed to Virginia in the 2016 recruiting class. Kranick was selected in the 11th round that year by the Pittsburgh Pirates and negotiated a $300,000 signing bonus.
Oddly enough, O'Connor brought up during the podcast that Kranick had just made his Major League pitching debut with the Pirates and hurled five perfect innings against the St. Louis Cardinals.
"I think we lost three recruits that didn't come here that year," the UVA skipper said. "We didn't anticipate that in the recruiting process, that he would be selected and go into professional baseball. What ahppens, unfortunately, is if you lose too many of them in a year, that impacts your team the next two or three years. That happened to us a little bit a few years ago, and it's tough to overcome."
Support JerryRatcliffe.com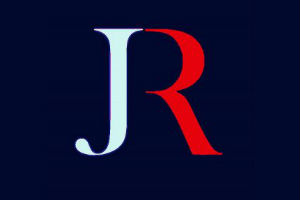 Make a one-time or recurring gift to support JerryRatcliffe.com online below. Your gift is not tax-deductible. Thank you for your support of JerryRatcliffe.com and the "Jerry Ratcliffe Show" podcast!