UVA Baseball has 8 players headed to the pros; plus recruiting update
By Jerry Ratcliffe
When Brian O'Connor gets a chance to look back on the 2021 baseball season, he'll prop up his feet, maybe sip a cool beverage and smile.
With six players selected in the first 15 rounds of the Major League Baseball Draft and two more players signing free agent contracts, it was a nice ending to the recent campaign, which rallied its way to Omaha and the College World Series.
UVA has had six or more players drafted nine times in program history _ all during O'Connor's era _ from 2004 until now (2008, '10, '14, '18 and '21). His Cavaliers were one of 10 schools with three or more players chosen in the first five rounds and one of only five schools with two selections in the first two rounds.
Ace pitcher Andrew Abbott was taken in the second round (53rd pick overall) by the Cincinnati Reds, while third baseman Zack Gelof was also picked in the second round (60th overall) by the Oakland A's.
Pitcher Griff McGarry went in the fifth round (145th overall) to the Philadelphia Phillies, and Mike Vasil went in the eighth round (232 overall) to the New York Mets.
Rounding out UVA's draft was Charlottesville's own Nic Kent, who made spectacular defensive plays in the postseason, in the 11th round (No. 320 overall) to the Colorado Rockies, while the New York Yankees selected pitcher Zach Messinger in the 13th round (No. 393 overall).
Two additional players signed free agent contracts: catcher Logan Michaels with the Baltimore Orioles, and pitcher Kyle Whitten with the Tampa Bay Rays.
During the O'Connor era, 90 of his players have been drafted in addition to free agents. In five of the last eight MLB drafts, UVA has enjoyed multiple picks in the first or second rounds.
Meanwhile, on the UVA Baseball recruiting front, Joe Miceli, a right-handed pitcher from Bergen Community College in Paramus, N.J., has committed to the Cavaliers. Miceli was one of the top pitchers in the recent draft where he received high marks for high spin rates on both his fastball and breaking ball.
Also, Virginia picked up a talented bat for its 2023 class with shortstop Tristan Head ouf of Florida. He's a switch-hitter with solid bat speed and impact from both sides of the plate. Head, who is from Jupiter, Fla., is a legit switch-hitter. He has a strong arm clocked at 95 mph on his throws to first. He is a teammate of fellow 2023 commit Freddy Beruvides at the Benjamin School in Palm Beach.
Norfolk's Cullen McKay has committed to UVA's class of 2022. The right-handed pitcher is out of Maury High School. He has a big arm and a high ceiling.
Support JerryRatcliffe.com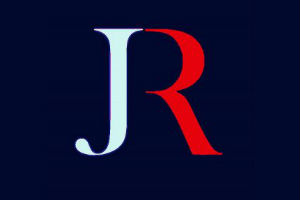 Make a one-time or recurring gift to support JerryRatcliffe.com online below. Your gift is not tax-deductible. Thank you for your support of JerryRatcliffe.com and the "Jerry Ratcliffe Show" podcast!