UVA concludes B1G Invite with three more wins
Courtesy UVA Media Relations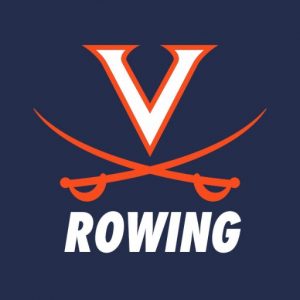 No. 4 Virginia concluded a successful weekend at the B1G Invite by winning three races Sunday on Harsha Lake in Bethel, Ohio.
UVA claimed wins in the Varsity Eight, Second Varsity Eight and Third Varsity Eight, and totaled nine wins in the two-day event. The Cavaliers' V8 and 2V8 each finished the weekend at 3-0.
"I am really proud of our team," Virginia head coach Kevin Sauer said. "We were pushed very hard over these three races by Ohio State, Rutgers and Michigan, especially Saturday afternoon in tough conditions. Our team responded with composure, resilience and toughness. Many thanks to Coach Justin Price and Rutgers for organizing and hosting."
On Sunday, UVA out-raced No. 7 Michigan in the Varsity Eight (6:25.271-6:26.502) in a highly-contest battle and topped the Wolverines in the Second Varsity Eight (6:35.664-6:39.326). UVA's Third Varsity Eight added a win over No. 14 Wisconsin (6:34.495-6:40.389).
Michigan edged the Cavaliers in the Varsity Four (7:16.930-7:18.744) and Second Varsity Four (6:55.320-6:58.543).
Virginia hosts Navy on Saturday, April 24 at Rivanna Reservoir in Earlysville, Va.
Saturday Results
Varsity Eight: 1. Virginia, 6:25.271, 2. Michigan, 6:26.502, 3. Ohio State, 6:27.588
Second Varsity Eight: 1. Virginia, 6:35.664, 2. Michigan, 6:39.326, 3. Ohio State, 6:41.807
Varsity Four: 1. Michigan, 7:16.930, 2. Virginia 7:18.744, 3. Ohio State, 7:23.450
Second Varsity Four: 1. Michigan, 7:14.086, 2. Virginia, 7:24.286, 3. Syracuse, 7:26.646, 4. Ohio State, 7:31.835
Third Varsity Eight: 1. Virginia, 6:34.495, 2. Wisconsin, 6:40.389, 3. Alabama, 6:42.753, 4. Indiana, 6:58.488
Virginia Lineups
Varsity Eight: Coxswain Colette Glass, Stroke: Sonja Schlosser, 7: Abbie Bird, 6: Leia Till, 5: Sophia Kershner, 4: Katy Flynn, 3: Cate Porter, 2: Ali Terblanche, Bow: Lily Jarrett
Second Varsity Eight: Coxswain Janet Conklin, Stroke: Tessa Otting, 7: Tahne Badenhorst, 6: Jamey Bulloch, 5: Lily Bernero, 4: Bianka Smeulders, 3: Grace Comerford, 2: Hailey Barnett, Bow: Carrie Warner
Third Varsity Eight: Coxswain Emma Bradish, Stroke: Kelsey Gems, 7: Eva Frohnhofer, 6: Beatrice Jones, 5: Lindsay Barkett, 4: Lauren Orr, 3: Parker Cuthbertson, 2: Brooke Rickert, Bow: Elizabeth Kilgore
Varsity Four: Coxswain ViVi Van Ingen, Stroke: Casey Martin, 3: Maggie Taylor, 2: Kate Kelly, Bow: Larkin Brown
Second Varsity Four: Coxswain Gabby Grob, Stroke: Casey Reed, 3: Ailbhe O'Grady, 2: Nicola Lawless, Bow: Charlotte Quinn
Support JerryRatcliffe.com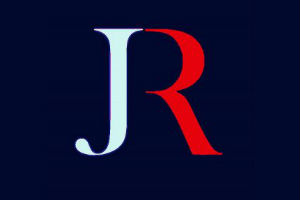 Make a one-time or recurring gift to support JerryRatcliffe.com online below. Your gift is not tax-deductible. Thank you for your support of JerryRatcliffe.com and the "Jerry Ratcliffe Show" podcast!