UVA duo, C'ville's Groves impressive in surviving to State Am quarterfinals
By Jerry Ratcliffe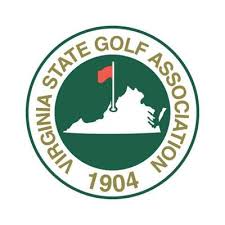 Charlottesville's Dustin Groves probably wasn't planning on working overtime Wednesday in the early rounds of the 108th VSGA State Amateur.
Groves, a former Wake Forest golfer, had to go extra holes to advance through the first two rounds of match play at the Country Club of Petersburg. Groves and two University of Virginia rising seniors all advanced to Thursday's quarterfinals.
Seeded No. 21 after two days of stroke play qualifying in the 32-man match play portion of the event, Groves defeated No. 12 Garrett Kuhla of Richmond in 19 holes in his morning match. The afternoon wasn't any easier as Groves eliminated No. 5 seed Marshall Tinsley, a top VSGA Mid-Am champion in a 20-hole match.
Come Thursday morning, Groves will face an old friend in Richmond's Jordan Utley in the quarterfinals. The two Mid-Am players have been dreaming of a State Am title for years, and now, one of them will advance to the semifinals at the other's cost.
"We know each of us are going to come up ready to play and ready to compete," Groves told Chris Lang of the VSGA after Wednesday's rounds. "I don't know, it'll be a little weird, to be quite honest. But the ultimate goal is that we're here to win a golf tournament."
Weird in the sense that Groves and Utley were partners in the U.S. Amateur Four-Ball Championship several years ago.
Meanwhile, No. 3 seed Sam Jung, a rising senior for Bowen Sargent's UVA golf team, advanced by defeating No. 30 Cullen Campbell of Virginia Beach, 2 and 1, in his early match, then topped VSGA Hall of Famer and No. 14 seed Keith Decker, 2 and 1, in the afternoon.
Jung will face No. 22 Jimmy Taylor of Alexandria in a quarterfinal match beginning at 8:15 a.m.
UVA teammate Jack Montague, the No. 17 seed, pulled off the upset of the day when he took out No. 1 seed and medalist Teddy Zinser of Alexandria in the afternoon match. Zinser had fired a course record 10-under-par 62 in the second round of qualifying to earn medalist honors, while breaking the State Am scoring record for the event.
Montague, a former State Open champion, didn't have an easy route to the quarterfinals. He defeated past State Am champion and No. 16 seed Scott Shingler of Haymarket, 1 -up in a morning match, then upset Zinsner, 2 and 1, in the afternoon.
"I knew going into today that I was going to have two really hard matches in from of me," Montague said. "Scott and Teddy are really good players. I knew I had to go out and play well today, and thankfully I did that."
Meanwhile, Jung was tested to the max as well, beating Campbell, then Decker, who is never an easy out.
"I've heard of [Cullen] since I was little,"Jung said. "Up in Northern Virginia, he's called Mr. 59, because I heard he shot 59 a couple of times. It was really an honor and playing with him. We threw some punches out there. It swung back and forth. I was a tough battle to the end."
Montague, the No. 17 seed, will take on No. 8 Ryan Patrick of Reston in Thursday's first match at 7:30 a.m.
The semifinals will be held after lunch between the four morning survivors, and the 36-hole championship is set for Friday morning.
Support JerryRatcliffe.com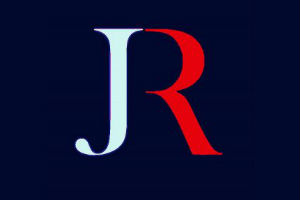 Make a one-time or recurring gift to support JerryRatcliffe.com online below. Your gift is not tax-deductible. Thank you for your support of JerryRatcliffe.com and the "Jerry Ratcliffe Show" podcast!