UVA finishes seventh at ACC Championships, claims Commonwealth Clash point
Courtesy UVA Media Relations
The Virginia men's golf team shot 4-over 292 during Saturday's final round of stroke play to place seventh in the 12-team field at the ACC Championships at Shark's Tooth Golf Course in Panama City, Fla. The top four finishers – North Carolina, Georgia Tech, Florida State and Wake Forest – advanced to the match play portion of the event that starts Sunday.
UVA's three-round total was 10-under 854. Seventh-ranked North Carolina topped the field during stroke play by shooting 35-under 829. No. 11 Georgia Tech was second at 838.
Junior Pietro Bovari was UVA's top finisher, placing 13th at 5-under 211. He led the team during the final round with a score of 2-under 211.
Senior Jack Montague placed 28th at 1-under 215. He shot 75 over the final 18 holes. Freshman Deven Patel fell back to 31st place with a score of 79 that put him at even par 216 for 54 holes. Sophomores Chris Fosdick and George Duangmanee rounded out UVA's scoring. Fosdick finished with a score of 73 and was  35th at 218. Duangmanee placed 41st with a score of 220. He shot 74 during the final round.
Virginia managed to finish ahead of three ranked teams in the field – No. 26 NC State (858), No. 41 Duke (865) and No. 23 Clemson (865) – which should help the Cavaliers' position in the Golfstat poll as they await the NCAA regional bid selection announcement on May 4.
The Cavaliers also finished ahead of 11th-place Virginia Tech (873) to claim the point at stake between the two programs in the Smithfield Commonwealth Clash, the all-sports competition between the two rivals. Virginia Tech currently leads the Clash 10.5 to 7.5. The next point at stake will come next weekend when the Hoos and Hokies meet in baseball in Charlottesville.
ACC Championships
Shark's Tooth Golf Course
Panama City, Fla.
Par 72, 7,246 yards
Final Stroke Play Results
Team Results
North Carolina     269-278-282-829
Georgia Tech       284-273-281-838
Florida State      283-282-280-845
Wake Forest        286-281-280-847
Notre Dame         282-283-283-848
Louisville         285-282-282-849
Virginia           280-282-292-854
NC State           282-287-289-858
Duke               291-292-282-865
Clemson            287-282-296-865
Virginia Tech      286-287-300-873
Boston College     292-288-304-884
Individual Leaders
Jacob Bridegman, Clemson       69-66-68-203
Peter Fountain, North Carolina 68-67-68-203
Virginia Results
Pietro Bovari      71-70-70-211
Jack Montague      69-71-75-215
Deven Patel        69-68-79-216
Chris Fosdick      72-73-73-218
George Duangmanee  71-75-74-220
Support JerryRatcliffe.com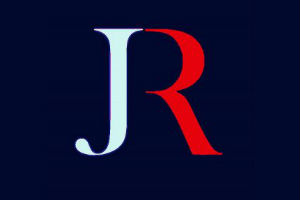 Make a one-time or recurring gift to support JerryRatcliffe.com online below. Your gift is not tax-deductible. Thank you for your support of JerryRatcliffe.com and the "Jerry Ratcliffe Show" podcast!