UVA Finishes Seventh At NCAA Stanford Regional
Courtesy UVA Sports Media Relations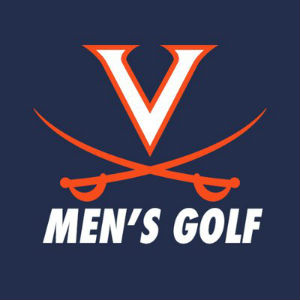 The No. 47 UVA men's golf team made a strong push up the leaderboard during the final round of play at the NCAA Stanford Regional, but fell short in its quest to advance to the NCAA Championships. The Cavaliers opened the day in 10th place and shot 2-under 278 to finish the 54-hole tournament in seventh place at 7-over 847. The top five teams from the site advanced to the NCAA Championships. LSU occupied the final qualifying spot, five strokes ahead of Virginia.
Stanford, ranked No. 12, won the regional championship playing on its home course at 23-under 817. Second-ranked Arizona State and No. 26 North Carolina tied for second-place at 11-under 829. Georgia Southern was fourth at 834 and LSU shot 842.
UVA was led by seniors Ashton Poole and Thomas Walsh. Poole shot even par 210 on the par-70 Stanford Golf Course and finished 15th. Walsh was one shot behind him on the leaderboard at 1-over 211 and was 17th. Poole finished with a 73 on Wednesday while Walsh shot 2-under 68 during his final round as a collegiate.
Walsh finished his UVA career as one of the most celebrated players in the program's history after a junior season that saw him win the ACC individual title by shooting the lowest score (-16, 200) in the event's history. He went on to earn All-American honors that season. He played in 49 tournaments as a Cavalier and posted 15 top-10 finishes. His career stroke average of 71.62 is one of the lowest in UVA history.
Freshman David Morgan posted the team's best final-round score, shooting 3-under 67. He finished 53rd at 218. Junior Andrew Orischak was 21st at 212 after posting an even round score Wednesday. Sophomore Jimmie Massie was 60th at 220. He shot 73 during the final round.
NCAA Stanford Regional
Stanford Golf Course
Stanford, Calif.
Par-70, 6,727 yards
Final Results
Team Results
1. Stanford — 274-271-272-817
2. Arizona State — 283-272-274-829
2. North Carolina — 280-275-274-829
4. Georgia Southern — 278-278-278-834
5. LSU — 287-273-282-842
6. Ole Miss — 282-275-286-843
7. Virginia — 286-283-278-847
8. South Florida — 282-283-284-849
8. NC State — 290-278-281-849
10. Kansas — 288-283-281-852
11. UNCG — 275-286-297-858
12. Denver — 288-300-284-872
13. Augusta — 302-288-286-876
Individual Leaders
1. Isaiah Salinda, Stanford — 66-67-67-200
2. Ryan Burnett, North Carolina — 73-67-63-203
2. Cameron Sisk, Arizona State — 69-69-65-203
2. Chun An Yu, Arizona State — 71-65-67-203
2. David Snyder, Stanford — 67-68-68-203
Virginia Results
15. Ashton Poole — 73-64-73-210
17. Thomas Walsh — 71-72-68-211
21. Andrew Orischak — 70-72-70-212
53. David Morgan — 75-76-67-218
60. Jimmie Massie — 72-75-73-220

Comments